Introduction
Bamboo bread slicers are a great option for those who want to make evenly sliced bread without having to use a knife. This type of slicer is easy to use and clean, and it can be stored in a small space when not in use. There are several different types of bamboo bread slicers available on the market, so it is important to consider your options before purchasing one. Keep reading to learn more.
Kitchen Thinker's Choice
There are many bread slicers on the market, but the DB-Tech Bamboo Bread Slicer is the best option because it is the most durable and efficient device available. Its bamboo construction makes it strong and resistant to wear, and its sharp blades ensure precise slicing every time. This slicer is also easy to clean and store, making it a convenient option for any kitchen.
Benefits of Using a Bamboo Bread Slicer
There are many benefits of using a bamboo bread slicer. First, they are very affordable and can be found for as little as $10.00. Second, they are easy to use and make slicing bread a breeze. Finally, they are eco-friendly and made from sustainable materials.
Bamboo Bread Slicers on the Market Today
There are a few bamboo bread slicers on the market today that are top-of-the-line. One such slicer is the Deluxe Bamboo Bread Slicer from Zenware. This slicer is made with high quality bamboo and is designed to be extremely durable. It also has an adjustable thickness guide, so you can get the perfect slice every time.
Another great option is the Adjustable Bamboo Bread Slicer from Royal Craft Wood. This slicer is also made with high quality bamboo and is adjustable to six different thicknesses. It also has a crumb catcher tray to make cleanup easy.
If you're looking for a more budget-friendly option, the Bamboo Bread Slicer from Artisan Baker is a great choice. It's made with durable bamboo and has a simple design. It's also adjustable to three different thicknesses.
How to Use a Bamboo Bread Slicer
To use the bamboo bread slicer, hold the slicer with the non-sliding arm facing up. Place a loaf of bread on the slicer so that the sliced area will be facing down and the end of the loaf is hanging off of the slicer. Gently push down on the top of the loaf to ensure that it is secure.
Use the sliding arm to adjust the thickness of the slices, then use the serrated knife to slice through the bread. Be sure to clean the slicer after each time you use it.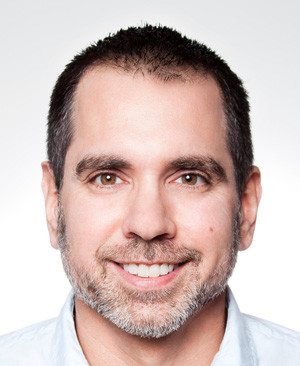 John DiBella is a graduate of
The Culinary Institute of America
, a cooking enthusiast and a writer. When he's not writing blogs about home kitchenware, he enjoys hiking, camping, sailing and cooking. email: john@kitchenthinker.com