There are few nicer tastes than tongue-tingling Mexican food but sometimes the thought of having to prepare it can be off-putting.
Just the thought of waiting for an age for the perfect quesadilla to cook and then the horrid task of having to scrub sticky cheese residue from all of the pots can be enough to put you off.
Did you know that electric quesadilla makers are available that cut the cooking and cleaning time down to a minimum?
Small machines that store easily and produce piping hot quesadillas in minutes are ideal for satisfying that Mexican food craving.
We have found the best machines available at the moment.
Take a look at our best quesadilla maker reviews to help you make the most informed buying decision.
Top 5 Best Quesadilla Makers
1. Hamilton Beach Quesadilla Maker
When you're craving a quick snack and have a few leftovers, this Hamilton Beach Quesadilla Maker is just the thing you need.
Give it a minute or 2 to heat up and then stuff your food on top of an 8-inch tortilla. When everything is in place, pop another tortilla on top, close and lock the lid and within 5-minutes your meal will be ready. This tight-fitting lock ensures all of your fillings and flavors remain inside the quesadilla.
This machine makes crispy quesadillas that each have 6-wedges. The interior design allows each wedge to seal enough to keep the filling in place and not spill out. It also leaves perfect guidelines for cutting once it's prepared. We like to use a pizza wheel for this.
Best feature
If a little cheese does manage to escape, you need not worry. Cleanup is easy as the hinge allows you to open the machine out, leaving nowhere difficult to get to. Let the machine cool down, until it is just warm, and use lukewarm soapy water and watch it return to new in a couple of seconds.
The instruction manual includes several recipes, including both sweet and savory quesadillas. It also shows how to make fluffy omelets in the machine.
2. George Foreman Electric Quesadilla Maker
The first thing that you will notice about the George Foreman Quesadilla Maker is that it is a gorgeous shade of red. This will complement any kitchen decor.
Secondly, you will see how generous the sizing is. You will need to use 2 large pre-cooked tortillas to make a 10-inch quesadilla.
It couldn't be any easier to use. Turn it on and wait for the heat indicator light to tell you it is ready and place the first tortilla on the bottom. Then the fun part; fill with whatever you fancy, cheeses, meats, jalapenos, salsa, whatever you want.
Then place a second tortilla on the top, close the lid, lock it shut and within 3 to 4-minutes you will have a hot quesadilla.
Each of the plates has 6-deep pockets to allow the user to really pack lots of ingredients in. These pockets seal to help cut it into 6-portions if you really feel like sharing!
Best feature
We love that the outer rim has a press and seal technique that closes the quesadilla and locks in all of the tasty fillings.
When cooking time is complete, a second LED light will alert you. The non-stick plates allow the food to release easily.
Cleanup couldn't be easier. All it takes is a quick wipe over; we found it best to do while the machine is very slightly warm, not hot.
When it comes to storage it couldn't be simpler, wrap the cord and then slot the machine away, vertically, on a shelf.
3. Nostalgia Electric Quesadilla Maker
This is a lovely looking quesadilla maker; it looks traditional and modern at the same time.
You need 2 x 8-inch tortillas, some fillings, and less than 10-minutes of time to make perfect, crispy quesadillas.
Each of the non-stick cooking plates is divided into 6 sections, or pockets. This seals and creates the wedges that we all recognize. The machine doesn't cut each one but makes it very easy for you to do once they are prepared.
All of the edges will seal as the food prepares, any cheese or sauce that manages to escape and ooze out is caught in the drip tray. This can then be removed, emptied and easily washed.
Best feature
This is the first machine featured in our best rated quesadilla maker reviews that has a floating hinge. This allows you to make thin and crispy quesadillas, or put the latch on the higher setting and you can add much more filling and make thicker ones. It takes just 3-5-minutes to have your food piping hot.
We love just how fast and easy it is to cook with this machine, and then how easy it is to clean it.
Once you have finished using it, if counter space is at a premium, don't worry. Wrap the cord around and stand it vertically in a cabinet until next time.
4. Elite Cuisine Quesadilla Maker
If you're looking for the best-rated quesadilla maker that makes larger than average snacks, then look no further. Of all the quesadilla makers reviewed, this is the largest.
It holds a large 11-inch tortilla and can be filled to make 6-crispy wedges.
It is simple to operate as it has 2 lights, one for power and the other that tells you when optimum heat has been reached and then again when your meal is ready.
Best Feature
There is a drainage rim that runs around the circumference of the cooking plates. Any grease that manages to escape drips neatly into this and then collects in a removable drip tray. Removing any excess grease helps to keep the quesadillas healthy and also allows them to crisp to perfection.
The non-stick plates mean that tortillas release easily and cleanup takes nothing more than a wipe over from a paper towel.
This machine stores vertically saves money over store-bought quesadillas and prepares your meal in less than 5-minutes.
Every good kitchen should have one.
5. Dash Electric Quesadillas Maker
This is an extremely versatile machine that no student off to college should leave home without. It is portable and lightweight; as it is less than 2-pounds you would barely notice it was in your rucksack.
It makes perfect 8-inch quesadillas but can also be used as an electric griddle for pizzas, pancakes, burgers and so much more. It is a 1-stop piece of kitchen equipment.
The perfectly smooth cooking plates are non-stick and PFOA-free. This allows food to release easily and clean up to be a cinch.
Best feature
We love the low price of this machine. Considering its amazing versatility, it really is a bargain.
It is an ideal gift for someone starting out and who is space-limited as it takes up little room when stored vertically on the counter, shelf, or in a cabinet.
The plates heat evenly and consistently, giving both sides of your quesadilla a perfect golden finish and every part will be warmed through.
Set it on the counter and prepare a meal in minutes. Healthy, budget-friendly meals have never been so easy to prepare.
Features and Factors to Consider when Buying an Electric Quesadilla Maker
Not all quesadilla makers are the same; there are certain differences to take into account when making your choice.
Size
The size of the cooking plate can vary from one model to the next. The machines featured in our reviews measure between 8 and 11-inches.
The larger the plate allows a full size, 10-11-inch tortilla to be used. Some make 6 and some make 8 wedges. The larger machine is ideal for bigger families and get-togethers whilst the smaller machine is plentiful for single people and couples.
Storage
All of the products that we have reviewed can be stored vertically and take up minimum space.  The cord usually wraps around neatly.
Design
Most quesadilla makers are red, the color of fiery Mexican fun! For the person who owns multiple kitchen gadgets, it can also make it easier to recognize.
The Dash Express machine is always made in a subtle aqua color.
Some machines have deeper pockets than others, or floating hinges, to make thicker quesadillas with more filling possible.
Cleaning
Anyone who has cooked with melting cheese knows how it has a habit of oozing everywhere and making cleanup difficult. Consider a machine that has an easy-to-clean surface and an inbuilt drip tray.
Power
The higher the wattage of an electric quesadilla maker, the more power it has to cook fast and evenly.
Cooking surface
All of the featured machines have PFOA-free, non-stick cooking surface for peace of mind.
Operation
Each machine is easy to use, simply plug and play. Once the temperature is reached the ready light will be activated. Fill and close the lid and wait for the second light to tell you cooking is complete. Simple.
Cost
Always a factor, study the prices and exactly what you get for your money. The cheapest machine isn't necessarily the worst.
How to Take Care of Non-Stick Surfaces
Sticky cookware and bakeware can be frustrating to clean. Thankfully, there are kitchen utensils that have non-stick surfaces. However, they still require adequate care to stay in prime condition for a long time. Bad cleaning habits will only ruin the "non-stick" property of these surfaces, so you need to ensure proper care of these utensils. Here are some tips on the proper care of non-stick cookware and bakeware surfaces.
Season New Cookware Before Using
Before you use new cookware for the first time, you should season the surface by rubbing the entire surface with cooking oil. That is after you might have washed the utensil with warm soapy water and rinsed it well.
After coating with oil, bake it for a while, and then wipe it clean. You may have to do this a couple of times before the cookware is finally ready for use. Avoid lubricating with cooking spray, as this will only cause a buildup on the cookware surface that will interfere with the non-stock property.
Clean Non-Stick Surface After Use
It is easier to clean non-stick surfaces immediately after use than coming back later to clean them. This will prevent food residue from sticking to the surfaces. Avoid scrubbing metallic and abrasives to prevent any damage to the non-stick surface. Instead, wash with a soft brush/sponge. If you have to remove caked-on dirt, apply a mixture of soda and water, instead of scraping away at the cookware surface. You should also avoid putting non-stick cookware in dishwashers; it is always better to clean them by hand.
Oil and Dry Thoroughly
You may or not choose to oil the surface after cleaning, but oiling does offer a level of protection. The most important thing is to ensure that the cookware dries up totally before storing it. If you are stacking more than one cookware, you may want to put a soft fabric over each to prevent scratching.
Why Does My Quesadilla Maker Hold So Little Filling?
One of the critical features to consider is the depth of the dish when buying a quesadilla maker. This determines the thickness of the quesadillas you make. If you want your quesadilla maker to have sufficient filling space, then you should go for options that have deep dishes. Otherwise, it wouldn't be able to take overfilled quesadilla, and you risk cheese dripping all over your quesadilla maker. The most probable reason why your quesadilla maker holds so little filling is the shallowness of the dish.
Frequently Asked Questions
We hope that reading our quesadilla maker reviews has helped you to choose the ideal product.
Invite friends and family around and have a Mexican fiesta.
We are sure that you will soon make everyone's mouth water and want to come back for more.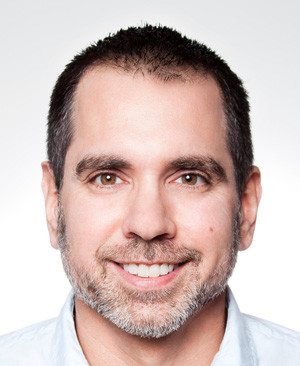 John DiBella is a graduate of The Culinary Institute of America, a cooking enthuthiast and a writer. When he's not writing blogs about home kitchenware, he enjoys hiking, camping, sailing and cooking.