Would you like to express your feelings to your dearest one? Would you like to send message of your heart to someone you love and that also in the sweetest way? No matter if it's someone's birthday or any other special occasion a giant well-decorated cookie cake is the perfect way to show the tenderness of your heart that certainly draws a smile on other's face. This dessert not only has a pleasant look but also has the delicious taste and flavor to make everyone feel good while taking a bit of it or a whole of it.
Although, you can buy this kind of dessert from the confectionery shops, it also can be prepared at your kitchen following a simple process. There are different ingredients require to prepare cookie cakes to get different tastes and flavors, but using cookie mix for this purpose means something different. Let's explore the entire process.
A cookie cake is a kind of dessert that forms of a large cookie are made with a specific kind of dough baked in a similar manner that needs to prepare a set of regular-sized cookies. The size of it depends on the pan you're using and it also needs to decorate with flakes or other kind things. Not only that you can customize it as you prefer to be.
The Recipe!!!
Preparing this kind of dessert is not too difficult. All you need to arrange some simple ingredients and have to follow an easy process to make the cookie cake all by your own effort. Let's see what you need to collect.
Ingredients
1 cup softened butter (any kind of)
¾ cup brown sugar
¾ cup granulated sugar
2/3 cup flour( all purpose)
½ cup kosher salt
2 cup of chocolate chips
¼ cup rainbow sprinkles
2 eggs
2 tsp vanilla extract
1 tsp baking soda
Vanilla flakes
¼ cup of water
How to Make a Cookie Cake With Cookie Mix?
Have you checked that all the required materials are arranged? If yes then it's time for you to enter the kitchen and go for a creation following the process in some steps.
Beginning
Place a round frying pan on a preheated (350°F) oven and set a round-shaped parchment paper at the bottom of the pan. But before setting the paper don't forget to apply a coat of cooking oil at the bottom and the sides of the pan. This helps you to remove the cooked item quite easily.
Mix the Butter and Sugar
Next, the butter and both types of sugar are taken in a large bowl together. Then mix them properly using a hand mixer. Continue the mixing until the whole mixture turns light and fluffy. It may take 3-4 minutes to get the mixture in the desired state.
Add the Rest of Ingredients to Prepare Dough
Now add the eggs, flour, baking soda, and vanilla one after another. You may add little water so that all the ingredients could mix properly. Finally, add the chocolate chips and the rainbow sprinkles and stir the whole items well. In this way, you can prepare the much-needed dough that is used to make your cookie cake.
Bake The Dough in The Pan
The dough which you can say the cookie mix is placed in the pan. Now press and spread the dough evenly as much as the size of the pan. Finally, bake the mix for at least 25 minutes. If you want the cake crispier then you have to bake it for some more time.
Final Event
When you find the cookie cake turns brown, then it's time to put off the oven and leave the cake there for 15 minutes more for cooling. After that, remove the cake to an open plate and allow cooling completely and then going for frosting.
Frosting
To make the frosting, you have to take ½ cup unsalted butter in a separate bowl and stir with the hand mixer until it gets creamy. Then add cocoa powder, powdered sugar, and a little salt and mix them with the butter properly. After 5 minutes the whole mixture will be seen fluffy and smooth. Finally, apply a thin layer of it over the cake or make some kind of decoration at the edges using a piping bag. You may take it for instant use or you can foil it and store it for at least 3 days keeping in an air-tight container.
Difference between Cake Mix and Cookie Mix
Apart from cookie mix, cookie cake can be prepared using cake mix too. Though both of them have many similarities they have some differences in preparation. Firstly, the batter of the cake mix is thinner but the dough of the cookie mix is thicker. Secondly, a cake mix contains wet ingredients and it also has little more leaveners as it needs to rise. On the other hand, a cookie mix doesn't need to rise, so it requires less leavener. Apart from that, a cake mix is prepared with finer quality milled flour for a soft finish. But you must need all-purpose flour for cookie mix to make it crispy. As for the icing, you have to use butter for cake while you need egg whites for a cookie.
Whenever you wish to have a bit of cookie cake, you always prefer the moist one. Because no matter how tasty the dessert is but a dry piece of it may seem to you not less than sawdust. Therefore, it is necessary to keep your cookie cake moist. Let's see how you can manage it.
How to Keep Your Cookie Cake Moist?
Though a cookie cake is always crispy from outside, an over-baked cookie cake is certainly going to be dry as the moisture is going to evaporate from inside.
Adding sugar is another factor to keep the cake moist. Although most of you try to avoid much sugar from any dessert. Lesser sugar can turn your cake dry early as the sugar can hold the moisture in your cake.
To maintain the moisture you have to store your cookie cake properly. Usually, if the cookie cake is wrapped in plastic foil and then kept in an airtight container, you may find it moist even after days.
A cookie cake is always considered as one of the all-time favorite desserts you have. And what better you could ask for if it is prepared by you. To celebrate any happy occasion, to enjoy a get-together, or to show your affection, a home-made cookie cake is certainly the best idea. So, without going with any other option, go for it.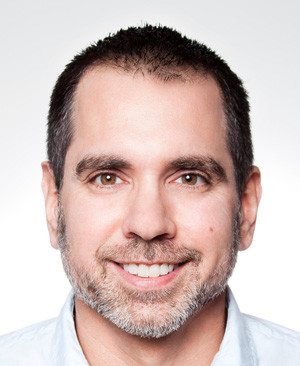 John DiBella is a graduate of The Culinary Institute of America, a cooking enthuthiast and a writer. When he's not writing blogs about home kitchenware, he enjoys hiking, camping, sailing and cooking.