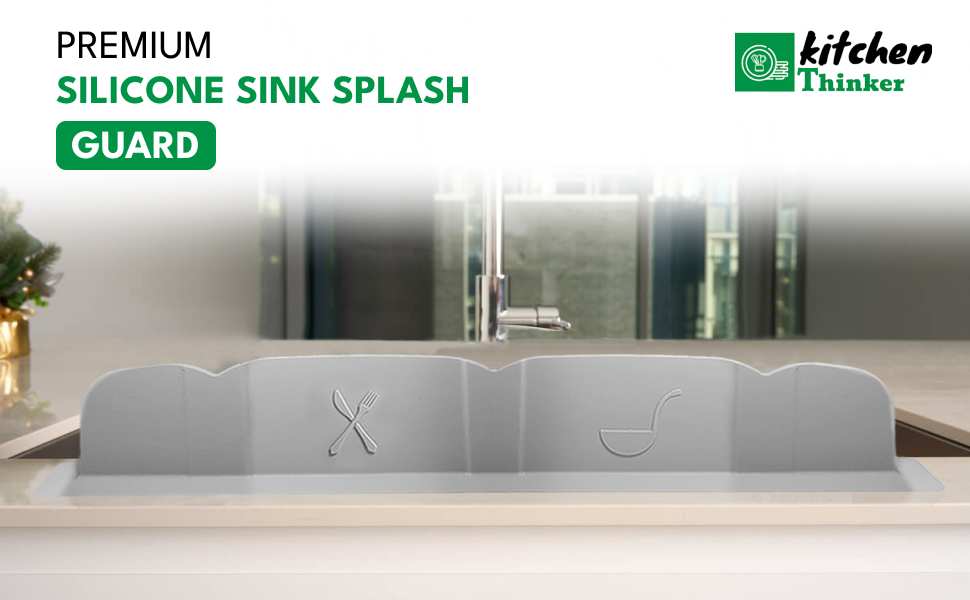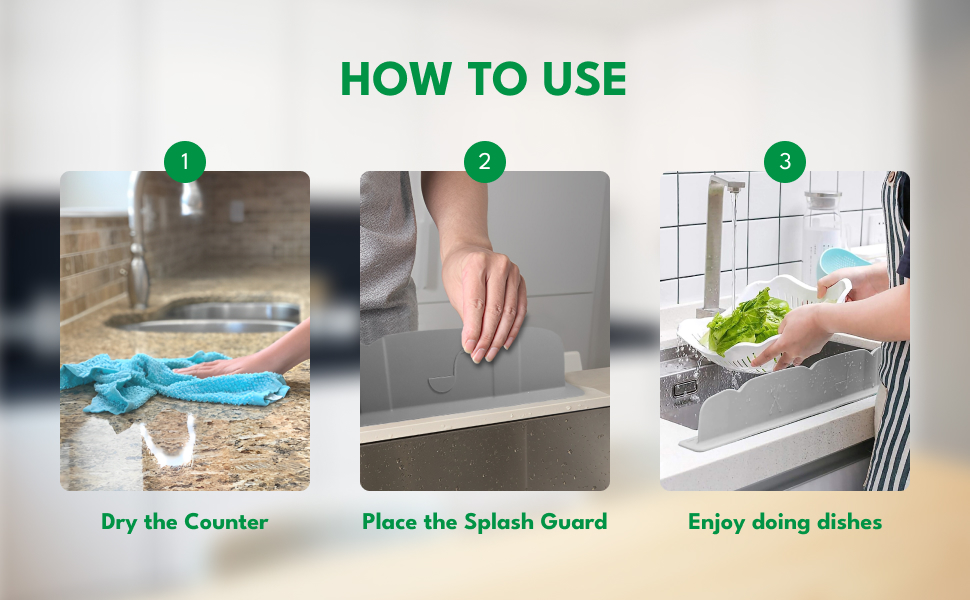 The Perfect Fit for Every Sink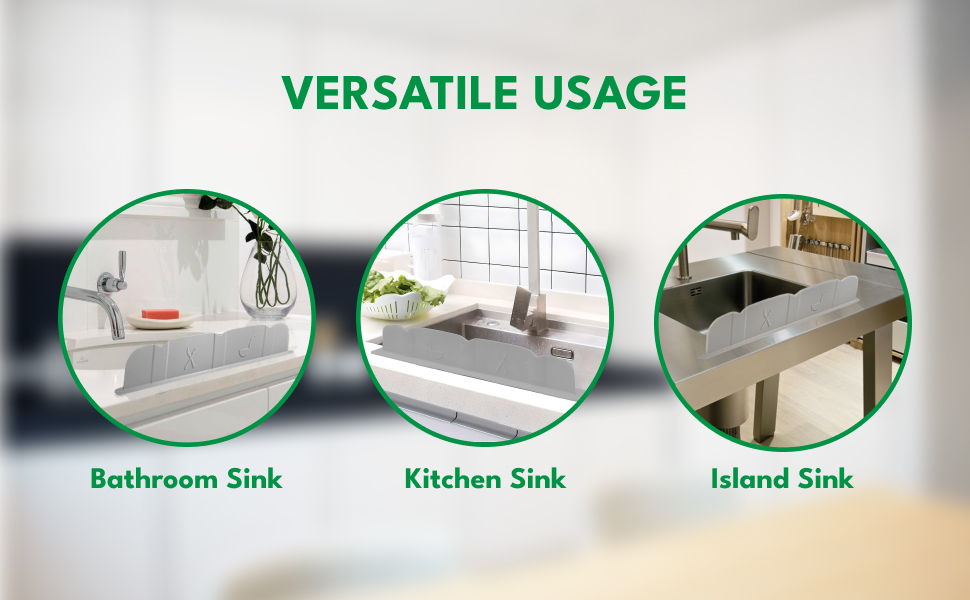 Designed to accommodate a wide range of sinks, including kitchen, bathroom, and island sinks, our 18-inch long behind sink splash guard ensures compatibility with most standard sizes. It's time to bid farewell to ineffective silicone splash guard that leave gaps and cause splatter disasters. Our kitchen splash guard fits like a glove, hugging your sink with precision and leaving no room for water to escape. Enjoy peace of mind and a spotless kitchen every time with our behind the sink splash guard. Your kitchen is more than just a cooking space; it's a reflection of your taste and personality. Make a statement with our faucet splash guard for kitchen sink and let your kitchen speak volumes about your exquisite choices. Elevate your culinary realm and experience the difference!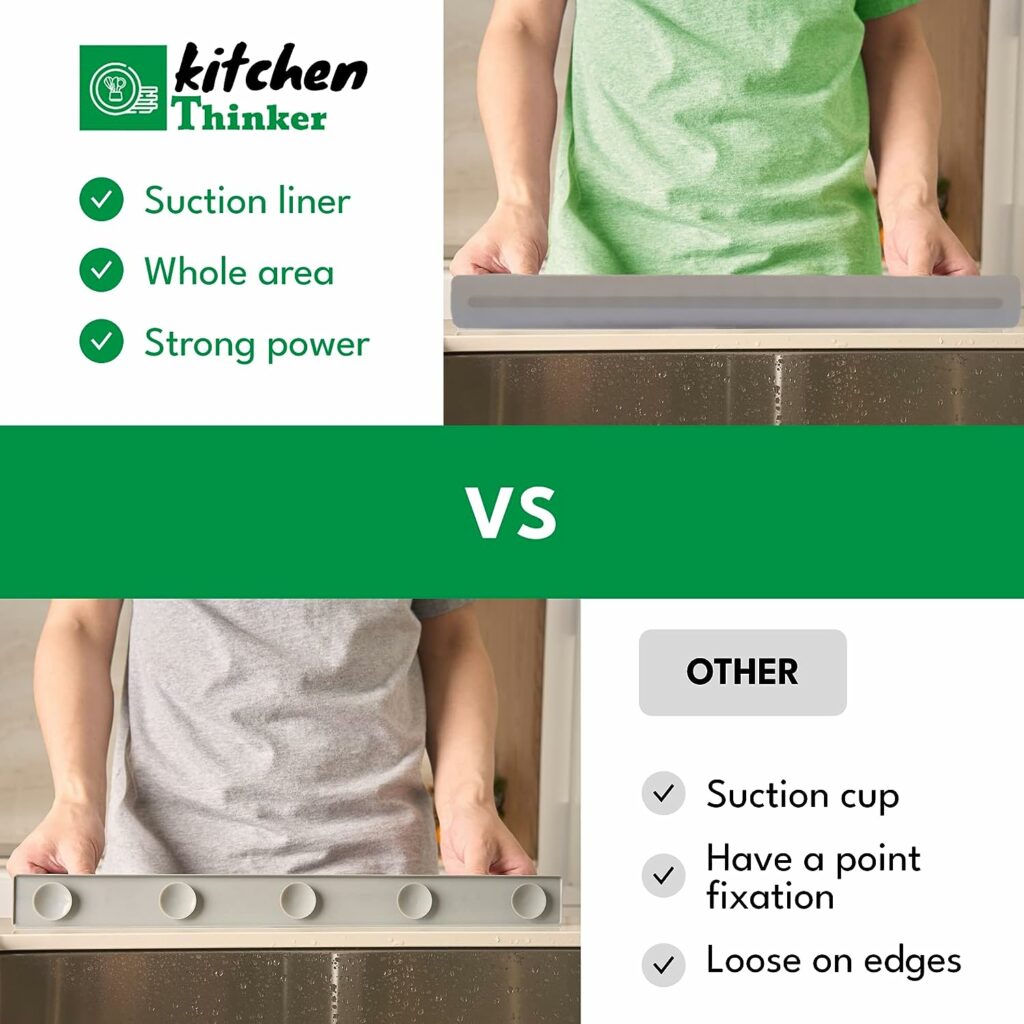 Unleash the Power of Superior Suction
Unlike traditional sink guard that lose suction over time, our faucet splash guard features an innovative suction liner at the bottom, providing unrivaled suction power. No more frustrating slips and falls or constant readjustments! Our bathroom sink splash guard stays firmly in place, creating a watertight barrier that prevents even the tiniest droplets from escaping. Keep your kitchen clean and dry with confidence with our silicone sink splash guard.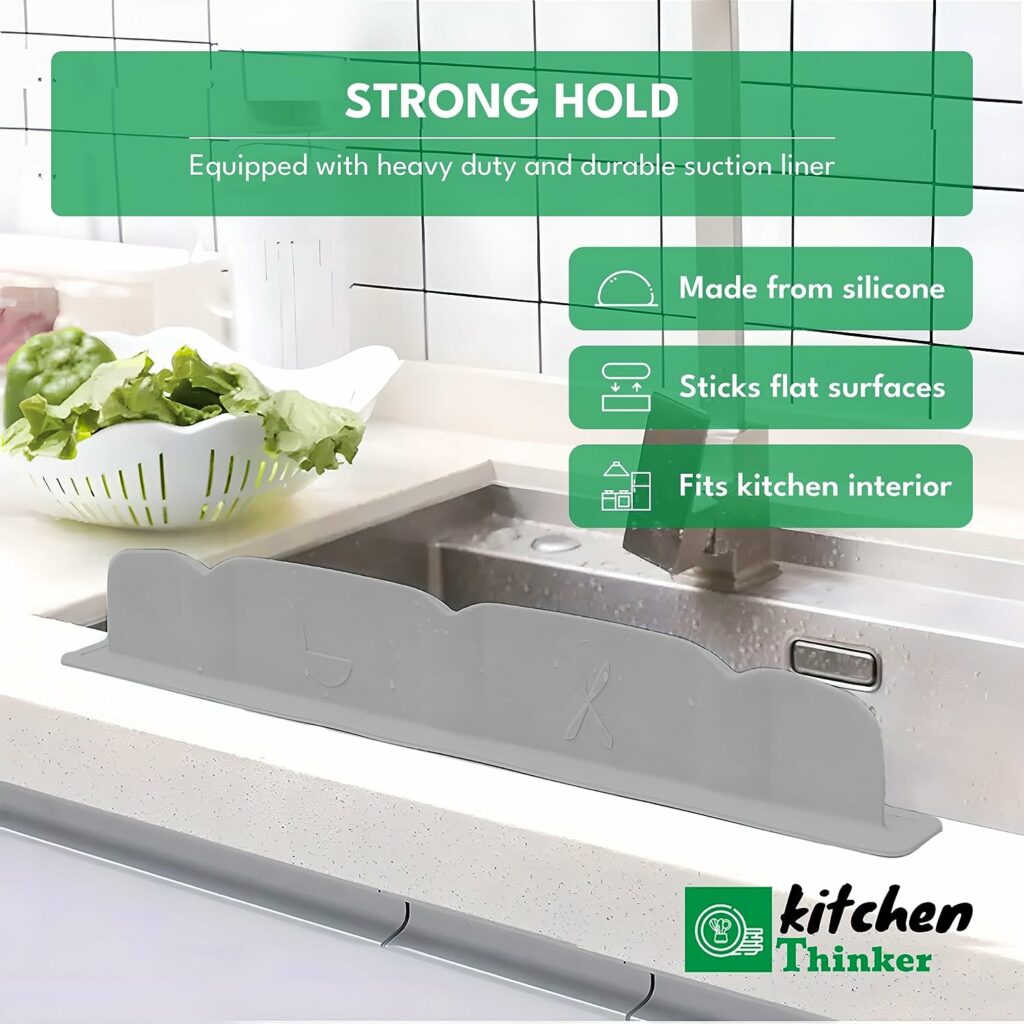 Stylish and Functional Design
Who said practicality can't be stylish? Our sink backsplash guard for behind faucet boasts a sleek and modern design in an elegant gray color, seamlessly blending with any kitchen decor. This kitchen sink water splash guard is not just a functional accessory; it's a statement piece that elevates the aesthetics of your kitchen. Crafted from BPA-free silicone, this silicone splash guard for kitchen sink ensures durability and easy maintenance, so you can enjoy years of effortless splatter protection without compromising on style.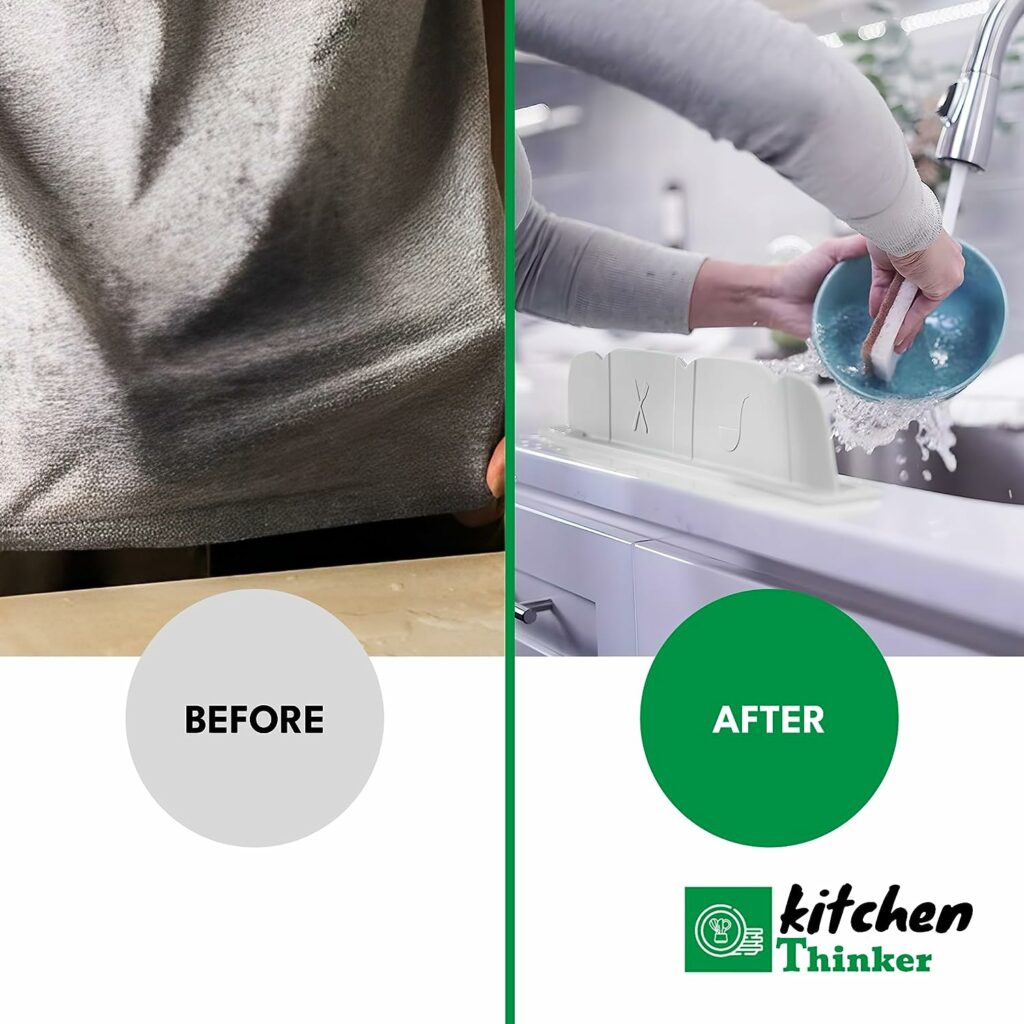 Stay Dry and Splendid
Embrace the joy of dry countertops and spotless clothes! Our kitchen sink faucet splash guard creates a powerful barrier, preventing water splashes from escaping your sink. With the help of this faucet sink splash guard enjoy the liberty of washing dishes without worrying about creating a watery mess around you. Keep your kitchen pristine and your spirits high! The robust build of this kitchen faucet sink splash guard assures long-lasting performance, keeping your kitchen protected for years to come. Invest in quality and experience the difference with our sink silicone splash guard!