Have you ever read the story of Alibaba, the guy who found the hidden treasure? And then… guess what, his life had changed dramatically. Whenever I use to think about him, one thought always comes to my mind, is there any such treasure remains that can change my life? Maybe no. Because the time has changed, it is almost impossible to find out that sort of treasure, but today still you have some opportunity left where you get a chance to own all kind of things that are necessary for you and that also at a huge discounted amount. Is it lesser than a treasure? Come on let's go to the cave of treasure.
What is Amazon Prime Day?
Yes, good news for you, Amazon Prime Day 2019 is coming soon. The global online-shopping or deals event is going to commence on 00.01 AM Monday, 15th July and ends on 23.59 PM Tuesday 16th July. It means you have 48 hours in your hand to purchase all the things at a minimum price once which were simply beyond your capacity. This deal event which has started by Amazon in 2015 has already drawn huge craze and attention globally. This made the retailer to extend the time of the deal for 48 hours this year which was limited for 36 hours in 2018.
What You'll Get from Amazon Prime Day?
So far you may have experienced with many deal events where you have been promised a lot but have found them not too big. But Amazon Prime Day is bigger than any other events. Here you may find all the things of household, grocery, laundry, and others that need to make your life better. Apart from products, you can get a rental of on-demand movies in an offered sum by accessing Amazon Prime Video and even you can listen to your favorite songs of different languages by accessing Prime Music's library. Moreover, free in-game loot is also available via this deal and also you can read various books, magazines, and comics, etc.
Why You Would Get Amazon Prime Membership?
Is there anybody who wants to give this exciting event a miss? Certainly not! but hey! This discount bonanza is reserved for them who already have an active prime account. Feeling unfortunate? Don't worry. If you want to have a subscription, sign up for a Prime membership before the kick off the event. Moreover, if you're willing to take part in this great shopping event but reluctant to shell out an amount for the subscription fee, you can sign up for a free 30 days trial shortly before the start of Amazon Prime Day 2019 and then cancel after bagging some deals of your choice.
How Can You Sign Up for Amazon Prime Membership?
Now the question is, how would you get the Amazon Prime membership? Certainly, you don't want to let the chance go so easily. Then all you need to create an Amazon account for yourself with a credit card linked to your account. If you sign up for the free trial you can access all the Prime benefits which include free shipping for 2 days and it allows you to take part in the biggest shopping event of the year.
When is Amazon Prime Day 2019?
Usually, Amazon Prime Day held at the second Tuesday of July. Except for last year when it fell on 17 July due to some technical reason. But this year again it is going to start on 15 July and ends on 16 July and the duration of bargaining is extended for 48 hrs unlike last year's 36 hrs. So if you're seriously considering joining the hunting, call off your all prior commitments for two days and try to get most of the Amazon Prime Day bargains.
What is Amazon Prime Day Concert and When?
"All works and no play"- always a proven dull affair. Keeping this in mind the retailer makes an arrangement for a concert featuring Tailor Swift, Dua Lipa, SZA and more to be followed. The Prime Day Party and Prime Day Concert are going to hold a week before Prime Day 2019 on 10 July at a secret location in East London. These programs are arranged to build a strong bonding between you and the retailer and to get more people to sign up to Amazon Prime Video. Only Prime members are allowed to attend the show and they can apply for tickets through the Prime Day Party website until am on 4 July. Even they can get the walk-in tickets on 9 July. So, let the fun begin and then enjoy the show before doing some serious business.
Buying Guide and Tips for Amazon Prime Day 2019
Before going to jump into the shopping spree following the offers and benefits you should keep some of the hidden factors in mind to gets the clear view of online shopping. Here they are-
Amazon Prime Day is a great chance for the retailer to reduce the old stock by offering you discounts, and some other facilities which seem lucrative to you. But in reality, all these are not as big as you think and in most of cases, you'll get a slightly lower price than what you get from the market. But unlike others, Amazon always tries to be transparent in dealings. Here, you have CamelCamelCamel tool which really helps you to know what saving you're getting from the deal. All you need to type the product name into the search bar only to know the exact price of the goods you have bought.
Sometimes you've seen so excited buying products in discounted cost that you often forget to check the specifications of the products. In some cases, the result would not be satisfying for you. To manage this you have to follow the customer reviews where you get much-needed information about the exact condition, quality, cost, and the age of the products. In this way, you may not be dissatisfied with your purchases.
Since 5 long years, Amazon has been working hard on this Prime Day to provide us the necessary things at lower cost. Now it is quite possible for you to own some costly products at lesser price via Amazon Prime Day. Therefore, why hesitate, keep yourself ahead of others and make your dream comes true and get all the things once you desired to have. Best of Luck!!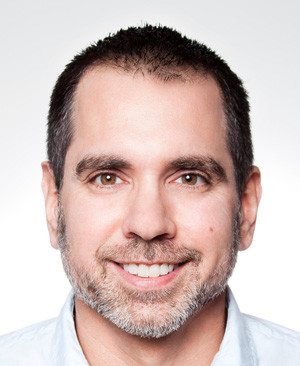 John DiBella is a graduate of The Culinary Institute of America, a cooking enthuthiast and a writer. When he's not writing blogs about home kitchenware, he enjoys hiking, camping, sailing and cooking.