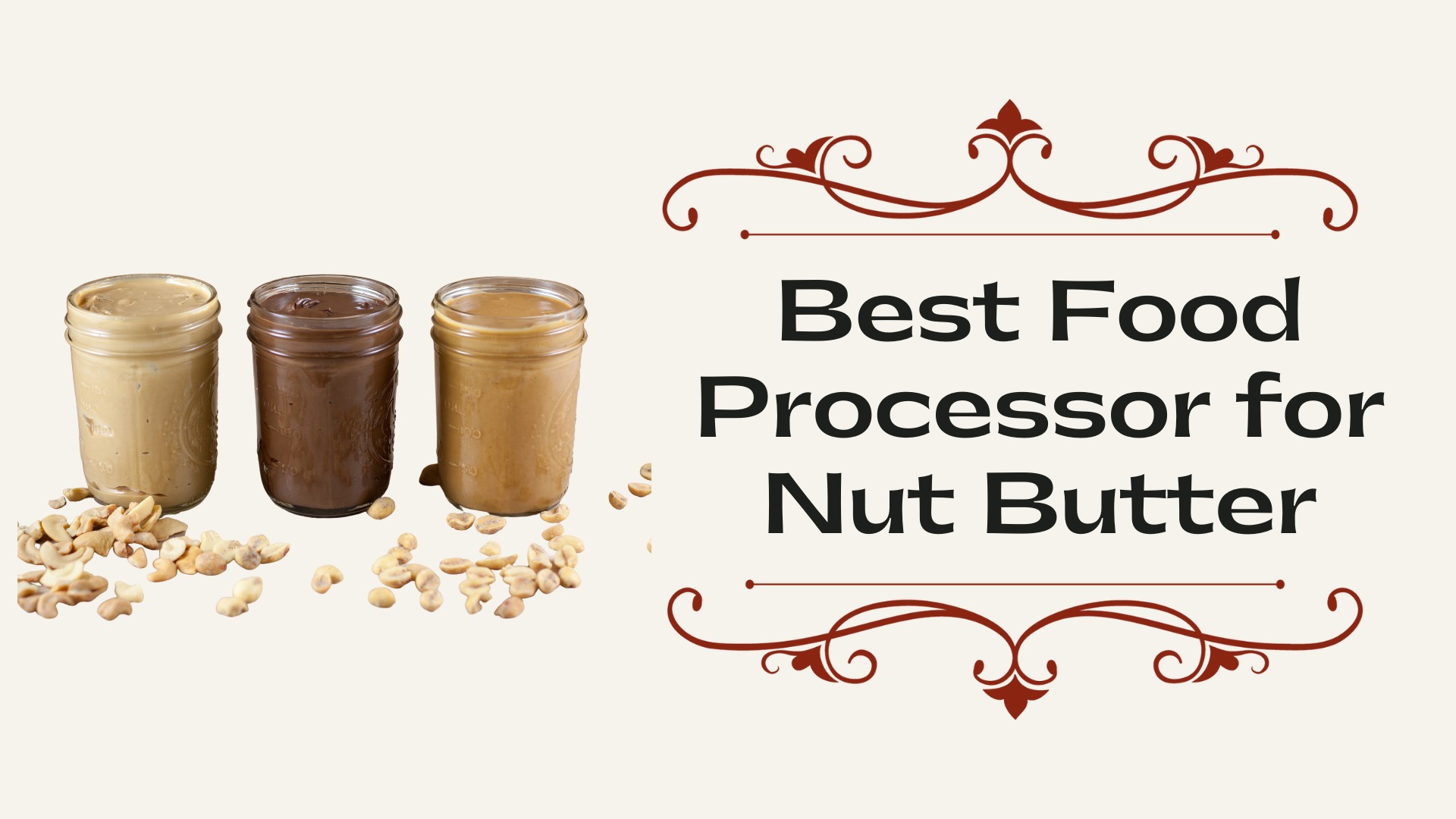 Food processors are versatile machines that are often the hub of many home cook's kitchens. Usually, they are large machines that are perfect for preparing ingredients for big family meals or for making batches of dough for bread or cakes.
What happens when you want to make nut butter at home? Are there machines specifically for doing that, that will cope with mashing the smallest nuts to a pulp for a healthy treat?
We had a look in the market to find the best food processor for nut butter. For a model that isn't overly large, it will cope with small ingredients, and capable of making nut butter, fast and efficiently with little cleanup.
Here are the best of what we found.
Top 5 Food Processor for ​Nut Butter
1. Hamilton Beach 10-Cup Food Processor
Some food processors are large and awkward machines that require a lot of storage space. This Hamilton beach has a much smaller footprint and easily fits into most cabinets.
Don't be fooled into thinking it is a mini-processor, it isn't, perhaps midi would be the best way to describe it.
It has plenty of power and 2-speed settings, combine those with the pulse function and you will see the versatility of this mixer. The powerful S blade is great for cookie dough, and with a large 10-cup capacity, you can make a generous size batch.
Use the same blade for chopping, mixing, and pureeing. It is ideal for making all of your favorite nuts butter.
Best Feature
Nothing is more time-consuming when you're processing food than the constant need to remove the lid and scrape the food away from the side so that it mixes evenly.
This machine comes with a scraper attachment that has 3-plastic blades that rotate to ensure all of the food is mixed to the same consistency.
The large food tube is another time-saving device, food doesn't need to be chopped into small pieces, large chunks will comfortably fit. There is a reversible stainless steel disc blade for slicing, shredding, and grating, enabling perfectly arranged salad platters and food bowls.
The bowl, lid, blades, and scraper are all safe to pop onto the top rack of a dishwasher, making cleanup simple.
2. Cuisinart DLC-2A Mini-Prep Plus Food Processor
This is the smallest machine featured in our food processor reviews. It is ideal for nut butter, herbs, peppercorns, and hard cheeses.
It is just the right size for making salsa, guacamole, salsa, and hummus. It is perfect for pureeing portions of food for weaning babies.
It has a fixed stainless steel blade with reversible functions. When the SmartPower blade moves in a clockwise motion it is the sharp side that comes into contact with the food and chops it with ease. The grind buttons reverse the blade's direction and the blunt side breaks hard foods down quickly and simply.
Best Feature
The touchpad controls couldn't be any easier to use. Press and release them quickly for pulse function, for constant power keep your finger depressed.
Their flat profile makes them easy to clean, just a wipe over is sufficient. The bowl and lid can be popped in the dishwasher on the top rack.
There is a hole in the top of the lid to enable the user to gradually add liquid until the required consistency is reached. This is ideal for emulsifying dressings or for sweetening nut butter.
The work bowl holds 24-ounces and has a comfortable grip handle. You will also receive a spatula to scrape your food along with a recipe book for inspiration.
3. Hamilton Beach 8-Cup Compact Food Processor
If you're on the hunt for the best food processor for making nut butter, you should stop here. This is such an impressive little machine, with a motor so powerful and blades so ultra-sharp that it slashes times other machines take to make butter.
The strong stainless steel S blade powers through your nuts of choice in minutes, and when it's done it can go in the dishwasher along with the bowl and lid.
There is also a disc cutter supplied for slicing and shredding fruits and vegetables to save so much time hand chopping and slicing.
Best Feature
It has to be a fantastic budget price. This is such a high-performance machine for its low price, a fraction of the cost of a large food processor from one of the big brands.
It is really simple to assemble, just a minute out of the box and it is ready to use. The dial control gives you 2-speed options, high and low, and there is also a pulse feature.
We love the wide food chute, machines that have narrow chutes take up extra time as the user needs to chop food into smaller manageable pieces.
It is easy to store, the lid flips and inverts to allow it to be stored in most cabinets.
This is a smashing compact food processor with a multitude of uses, it even makes perfect pie crust.
4. Hamilton Beach ChefPrep Food Processor
This is another food processor that makes light work of nut butter, often only requiring half the time most recipes suggest to get a perfectly smooth consistency.
It takes very little time to set up this machine, and changing the blades is simple and self-explanatory. The over-sized food tube is a godsend, whole potatoes, onions, and big blocks of cheese can slot down in 1-piece and be processed to perfection in seconds.
There is a food pusher supplied to ensure every single bit of the food gets pushed to the blade, nothing is wasted.
Best Feature
This compact machine is exceptionally versatile with its 6-processing functions.
It chops, mixes, and purees, then a second disc blade gives the option to fine and coarse shred. There is even a crinkle-cut function, a fabulous and fun way to encourage children to eat more vegetables.
The powerful motor makes light work of even the most fibrous foods, it handles tough resistance with ease.
There are really powerful suction feet at the processor's base, they do keep it safely secured to the counter during operation. Cleanup is easy, anything that unhooks is dishwasher safe.
It's small footprint makes it possible for easy cabinet storage.
5. BLACK+DECKER 8-Cup Food Processor
This is a powerful mid-sized processor that has a low-set blade, ideal for mincing and chopping smaller ingredients. Herbs, chickpeas, and garlic take seconds to break down; this is possibly the best food processor for making hummus.
It is easy to use, even for a novice. There are just 2-buttons, 1 is for power and the other to operate the pulse function. This should be used to prevent over-processing foods, sometimes all that is required is a couple of quick blitzes.
Best Feature
The Safety Interlocking System is brilliant. To prevent accident or injury, the sharp, stainless steel blades won't spin unless the lid is locked into place.
There is a wide food tunnel and a pusher to help force the food down onto the blade. Along with the S blade is a reversible disc blade for chopping, slicing, and shredding.
It isn't a huge machine so is easy to store. Suction feet keep it very well attached to the counter during use. It is so much handier and easier to clean than a full-size processor. It is particularly useful for small recipes, individual portions, and for pureeing baby food.
And did we mention the machine's ability to crush ice? The blade's power through it, enabling you to make wonderful slushes, cocktails, and iced coffees.
Why Make Your Own Nut Butter?
If you have ever tasted home-made peanut butter you will already know the answer to this question.
It tastes divine, comes in a range of flavors, it's fresh and healthy.
Healthiness
Look at a jar of store-bought peanut butter. There are numerous additives and E-numbers added ingredients that will extend the shelf-life of the product.
Nuts are packed full of beneficial ingredients including healthy fats, fiber, and protein.They are a good source of Omega-6, Omega-3, vitamin E, and magnesium.
Nuts have been proven to help in the fight against heart disease and offer some cognitive benefits.
Flavors
Any nut that grows on a tree is great for making nut butter with, including
Almond
Cashew
Peanut
Pecan
Walnut
Pre-toasted nuts that have been left to cool make the best tasting butter. Just chop them in your food processor with some salt. Coconut or avocado will give the butter a creamier consistency.
If you want a sweeter tasting butter, try adding cinnamon, honey, or maple syrup.
Control
Making nut butter gives you total control over the consistency. Do you prefer it crunchy, smooth, or anywhere in been? Just chop it until you reach the exact texture you choose.
You also have control over the amount you make. It may be for an occasional visitor or just a single person. Prepare a small batch and anything not eaten is safe in the refrigerator for 2-4 weeks as long as it in a sealed container.
You will have the greatest control over what goes into the butter, so you will know exactly what you are eating.
Affordable
Buying nuts in bulk from a market or superstore is a much more cost-effective way of making nut butter. Organic store-bought butter tends to be very expensive.
Simplicity
It really couldn't be easier to do, it just takes a little while. Once all of your chosen ingredients are in the food processor you should switch it on to full-power and keep an eye on it. If your machine doesn't have a scraper attachment, you will need to stop it periodically and scrape the sides of the bowl.
If you have chosen particularly fatty nuts such as walnuts or pecans, after around 15-minutes your butter should be ready.
Almonds are less fatty and may take 30-minutes.
Read More: Best Food Processor for Shredding Cabbage
Which is the Healthiest Nut Butter?
Butters made with nuts with high levels of Omega-3 fatty acids are good for the heart. Peanuts fall into this category.
Walnuts have high-levels of ALA, alpha-linolenic acids as they are packed with anti-oxidants. They are useful weapons in the fight against cancer.
Almond butter is one of the healthiest and tastiest nut butter. With riboflavin and magnesium inside, they work to help osteoporosis.
Frequently Asked Questions
Many have strong enough blades and powerful motors to make this a possibility. Always refer to the owner's manual, many manufacturers don't recommend it as it can damage blades.
We would recommend using a processor with an inbuilt food scraper. Almonds can take up to 30-minutes of chopping to get them to a smooth consistency. This means a lot of supervising, stopping the machine to manually scrape the side of the bowl.
For making nut butter we would suggest that it is. They are simple to store and take very little time and effort to clean. They usually cost a great deal less than their larger counterparts whilst performing virtually all of the same tasks.
If you're looking for a more versatile machine to cope with lots of food preparation, maybe a full-size model would suit you better?
Nut butter is a delicious and healthy treat, and so easy to make. Have it on toast with jelly, on a muffin with fruit, in overnight oats, or just dip your finger in the jar and savor the taste.
Buying food processor for nut butter is a relatively small investment to make for a versatile and relatively compact machine that makes all food preparation a cinch.
Read More: Best Food Processor for Kneading Dough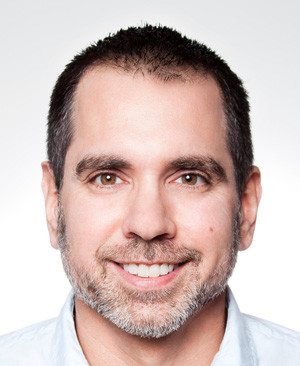 John DiBella is a graduate of The Culinary Institute of America, a cooking enthuthiast and a writer. When he's not writing blogs about home kitchenware, he enjoys hiking, camping, sailing and cooking.