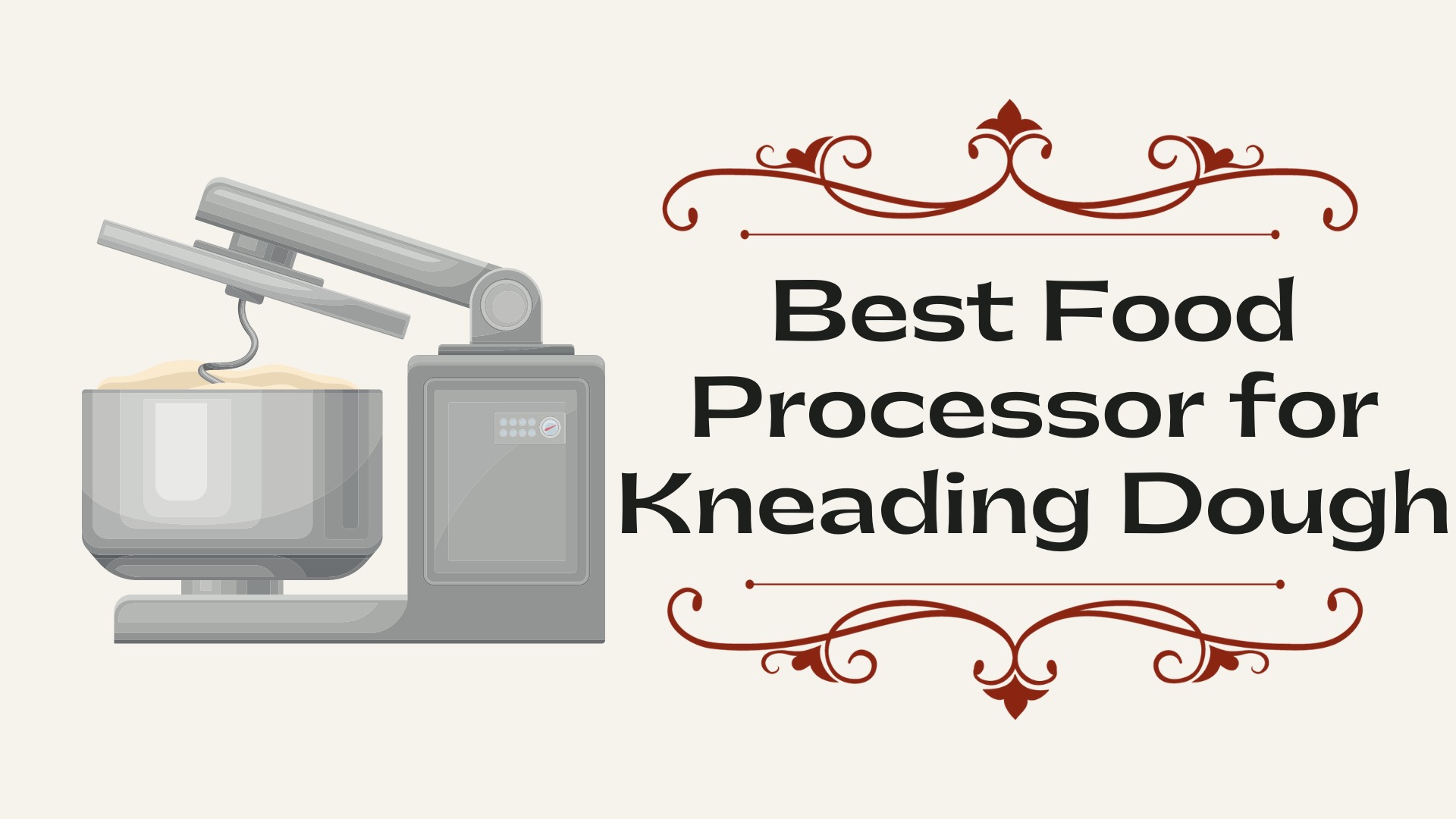 If you have ever tried to knead dough by hand, you will know that it is time-consuming, hard work. It can take an absolute age to get the dough workable enough to make a half-decent pizza base or loaf of bread.
We suggest using the best food processor for kneading dough instead; relatively compact machines that mix the dough in just a minute or two.
They are versatile machines that have a multitude of uses for food preparation.
Whether you need to chop, slice, shred, or mix, a food processor is the best appliance for the job.
Top 5 Food Processor for Dough
1. Breville BFP800XL Sous Chef Food Processor
If you're looking for the best commercial food processor, this might well be it. It has a huge capacity and a powerful motor that makes it ideal for fast, busy professional kitchens. It is also perfect for busy home kitchens!
It comes with 5 multifunctional slicing discs and 3 blades, all of which are made from high-quality, dishwasher safe stainless steel.
With so many blades comes a countless amount of cutting styles and sizes. There is a blade for perfect julienne fruit and vegetables, flip this over to make matchstick-sized food for salads. The larger blade is capable of turning into whole potatoes into uniform 5" French fries and there is a double thickness blade that shreds food for slaws and sauerkraut.
The slicing function is amazing, with 24-different thickness slices you can achieve paper-thin slices through 8mm thick.
The powerful mixing blades power through large batches of dough without putting a strain on the motor. They're also good at mincing, pureeing, and chopping raw and cooked meats.
Best Feature
The feeding tube is 5.5" wide, similar machines have chutes half the size. This saves the user so much time as there is no need to chop food into smaller pieces before you add it to the processor.
It is supplied with a smaller mixing bowl designed for those fiddly little jobs like mincing garlic, chopping herbs, or pureeing small portions of baby food. This saves on having to needlessly clean the large bowl.
It is easy to operate, the buttons are clearly marked on the display panel. Right next to the count up/down timer, the best way to stop you from over-whipping cream!
This machine is a true workhorse, it can cope well with pretty much anything thrown at it without compromising on style or quality.
2. Cuisinart DFP-14BCWNY Food Processor
It is an attractive machine, with a housing unit made from brushed stainless steel. That is the only part that isn't dishwasher compatible, all of the other attachments and bowls are top rack safe.
There are 2-feeding tubes through which you pass the food to be processed. The first is wide enough to accept whole fruits and vegetables. This cuts down on cutting uptime.
The second is a narrow funnel that is ideal for adding liquids slowly to recipes. It gives you total control over the consistency of every recipe.
Operation is simple, they are just 2 'paddle-style' switches at the front. One gives power and enables the blades to chop, the other is the pulse setting.
Best Feature
Although this is a large, family-sized food processor, it still has a small footprint. It will look great on your counter and won't take up too much room.
There is a strong stainless steel 'S' blade which makes light work of most mixing and chopping needs. It is powerful enough to knead large amounts of dough to perfection.
The 2 steel cutting discs are easily interchangeable using the stem provided. It is just a quick twist and clicks system.
Between the blades, there is a multitude of food prep opportunities including slicing, mixing, pureeing, shredding, emulsifying, and kneading. This is a very versatile machine for the home kitchen.
This is a reliable and powerful food processor that will make meal preparation fun, fast, and effortless.
3. Oster FPSTFP1355 Food Processor
If you're looking for a food processor specifically to knead dough and have decided that you prefer to use a dough blade, you will usually need to look at the higher end of the market.
However, Oster is in a very affordable price range and comes with interchangeable blades including a disc slicer and a dough blade.
The large work bowl is made from high-quality food-grade plastic and feels tough and durable. The lid that sits on top has a nice locking mechanism that ensures everything stays inside safely while the blades spin.
The food chute is very wide indeed, a whole 5", that's large enough for entire onions and potatoes. That saves time if you don't need to chop them into smaller, more manageable pieces beforehand.
The food pusher is also sturdy.
Best Feature
Operating the processor couldn't be simpler. There are 4- clearly marked buttons on the panel; slice/shred, mix/knead, chop/pulse, and off. Chopping relies on the basic blade and slicing utilizes the stainless steel disc blade in a reverse action. During food preparation, it is too easy to over-process foods until they become too mushy. Button number 3 has a pulse function so that you have total control over texture and consistency.
The lightweight machine has strong blades that power through most fibrous and tough foods without fear of motor burnout. Use the bowl for blending and grinding. The blade is positioned low enough in the bowl so that everything is chopped, even small nuts or herbs.
When not in use, we love how everything stores away neatly inside the mixing bowl. This is probably the best food processor for the dough blade.
4. Cuisinart FP-12DCN Food Processor
If you want a food processor mostly for taking the hard work out of kneading dough, this has to be it.
It has a large capacity bowl, a powerful motor, and a dedicated dough button. It relies on the tough stainless steel mixing blade to making the perfect pie crust within minutes.
Both the large and smaller mixing bowls have clear measurement markings along with useful pouring spouts. The small bowl is ideal for single portions or for chopping small fruits and vegetables. Why wash the great big bowl when there is no need?
Everything that moves is perfectly safe to go in the top rack of a dishwasher, cleanup is easier still.
Best Feature
The lid has the SealTight Advantage feature. Anyone who makes soups and sauces in their food processor will know it is virtually impossible to stop drips and leaks. This machine doesn't let that happen so there is no messy cleanup.The seal also locks the blade into place so there is no fear of it falling out when you pour the contents of the bowl out.
The electronic touchpad is straight-forward to use and lights up with a funky blue LED when it is in use.
This is one of the best food processors for dough. It is powerful, efficient, and makes food preparation effortless.
5. Cuisinart FP-8SV Elemental Food Processor
Cuisinart is always a reliable and trusted brand when looking for small kitchen appliances. This food processor is no exception. It is well-made, sturdy, and the clean silver lines will complement any kitchen.
The large work bowl is made from safe BPA-free plastic and has measurement markings to make sticking to recipes and quantities easier.
The chopping blade is suitable for kneading and mixing and there are 2 stainless steel cutting discs to chop and shred everything else. The first disc is for medium slices and the second is for fine slices. Lifting the lid off and changing the blades is simple, it only takes a moment.
Best Feature
The front of the machine has a flat control pad which is 100% rubberized. This extends the service life of the machine as no drips can work their way inside. Better still, it makes it very easy to clean. A quick wipe over with a damp towel is all it takes. Any of the detachable parts are all safe to go on the top rack of the dishwasher.
It's easy to operate as the 4-simple buttons control the speed, the power, and pulse function. There are no complicated settings to worry about.
The SealTight Advantage lid is a particular favorite of ours. Sometimes when you blend a lot of liquid for soups, sauces, and smoothies, some can seep out through the lid and create a mess. Not with the Cuisinart food processor, everything stays sealed in tight.
We love this lightweight machine, it is simple to clean, simple to use, and it runs quietly.
How to Know When Dough is Ready in a Food Processor
The best way to tell is by sight. You're looking for a glossy appearance that has no lumps or bumps. Next, you will need to get hands-on and give the dough a stretch. It should feel elasticky and immediately reform when you let go of it. If it doesn't and breaks off, it is under-worked, go back.
If it is over-kneaded it will be tough and make dense bread. You should consider starting again.
Our top tips for making the best dough are to always use chilled water. This counteracts the friction heat from the blades. Excessive heat kills the yeast and prevents the dough from rising.
Add your liquid as the food processor is in full motion. You will easily be able to gauge the right amount and it will get more evenly mixed.
Finally, you will get better with trial and error. In no time at all, you will be making the best dough in your food processor every time you use it.
Frequently Asked Questions
It is a personal choice, although many manufacturers don't include them because they think you simply don't need them. Many professional cooks and bakers believe you get equally as good if not better results just by using the standard mixing blade.
Constant chopping can very quickly turn foods into a puree, or at least a texture far softer than you need. Using the pulse button gives you total control of the consistency of your ingredients by letting you give short, sharp bursts of power.
Once you have chosen the food processor for kneading dough, you will wonder how you ever managed without the machine in your kitchen.
They are capable of making all aspects of food preparation effortless and fast, saving you time and energy.
Read More: Best Food Processor for Shredding Cabbage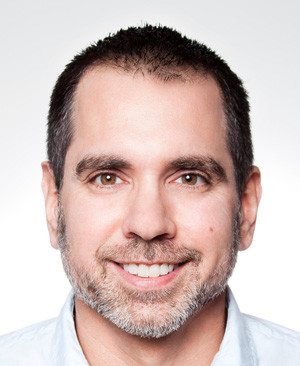 John DiBella is a graduate of The Culinary Institute of America, a cooking enthuthiast and a writer. When he's not writing blogs about home kitchenware, he enjoys hiking, camping, sailing and cooking.