If you're looking for the best hand mixer for cookie dough, then you have come to the right place.
Stand mixers are often too big and bulky to drag out for just one batch of cookies but mixing by hand can be so messy and tiresome.
That is when you should consider the best hand mixer. They are lightweight and convenient. Storing them is no problem and they also have enough power to make light work of stiff dough, pastries and even mashed potatoes.
Read our reviews to find the best of the hand mixers available at the moment, that way, you can make the most informed buying decision.
10 Best Electric Hand Mixer
1. KitchenAid 9-Speed Hand Mixer
When looking for a hand mixer to make cookie dough, regular cooks will know that you are going to need a powerful machine with strong blades.
This Kitchen Aid mixer fits the bill. The powerful motor combined with the strong stainless steel blades makes light work of thick cookie dough and mixes it to perfection.
The comfortable soft-grip handle is home to the control switches. There are 9-speed settings to choose from, number 1 is the slowest and is ideal for mashing potatoes, through fast number 9, great for whipping cream.
What attachments are supplied?
2 x stainless steel turbo beaters
2 x stainless steel dough/bread hooks
Stainless steel pro-whisk
Blending rod
1-canvas bag to keep accessories in
The cord is on a swivel and can be locked off for safety, depending on which side you're coming at the bowl from. This is a great safety feature if you're whisking a sauce on the stovetop, you know, the type that needs to be constantly mixed as they heat.
Best feature
Cleverly, the mixer features a slow-start. It gradually builds up speed which prevents the user and the kitchen from being splattered with the ingredients!
This is a nicely-weighted mixer that is versatile and powerful enough to manage any mixing tasks. It definitely takes the hard work out of kneading cookie dough.
2. Cuisinart 9-Speed Hand Mixer
Cuisinart is one of the brands that most people go to when looking to replace kitchen equipment. It isn't hard to see why when you look at this hand mixer.
It runs with a 220w motor that makes light work of the stodgiest dough.
There are 9 different speed settings which are powered by 1-touch control. The digital display shows which speed you are on, and power always starts at the first setting. This is ideal for preventing kitchen mishaps involving splattered ingredients!
What attachments are supplied?
2 x extra-long beaters
Chef's whisk
Dough hooks
1 x silicone spatula
1 x instruction manual/recipe book
The swivel cord is perfect to switch between left and right-handed use, and we love the flat base. This allows the user to rest the mixer on its edge between uses. Other machines have to be laid flat and batter drips all over the countertop.
Best feature
This is easy; it's the sturdy, snap-on storage case. All of the accessories and the power cord neatly coil up into the clear tub, the mixer clips on the top and everything can be stored together.
Every use begins with a smooth start; this is designed to prevent mess whilst you choose the optimum setting for your ingredients.
This is a really clever hand mixer from Breville that has many special touches.
What attachments are supplied?
2 x scraper beaters
2 x dough hooks
2 x balloon whisks
For instance, don't you just hate when you're mixing and the metal blades constantly clatter against the edges of the mixing bowl? Even worse, half of the mixture is still around the sides of the bowl as you can't get the blades close enough?
This mixer overcomes that as each of the beaters has rubberized scraper blades that reduce sound and ensure everything in the bowl gets mixed evenly.
Next, prepare to be amazed at the clever little on-board computer. It can sense which accessories you are using and the consistency of what you are mixing and automatically adjusts to the optimum speed.
Best feature
The naturally shaped handle is so comfortable to grip, even for lengthy periods. On it is a button that powers a small bright light. This is genius as it illuminates the bowl as you are mixing making it easier to see when the desired consistency has been reached.
Scrolling through the 9-speed settings is much less fiddly than tiny buttons. We also love the digital display screen with an integral timer. If you're mixing something that is time essential, it is simple to keep track.
This is slightly more expensive than previously reviewed hand mixers but it is justifiably so, there are so many excellent added features.
4. KitchenAid 5-Speed Hand Mixer
If you are impressed by the reliability and 12-month warranty of KitchenAid products but the 9-speed mixer is out of your budget, read on!
This hand-mixer has 5-speeds and is capable of fast-whisking and slowly stirring in chunkier ingredients, and pretty much everything in between.
Although it doesn't come with any spare accessories, the 2 turbo beaters are designed to stop dough clogging. This enables the user to achieve the best cookie dough in the fastest possible time. As they are constructed from durable stainless steel, they are also dishwasher friendly.
Best Feature
This has to be the best electric hand mixer for color-choice. There are so many pastel or vibrant color shades to choose from that it would be virtually impossible not to find the perfect match for your kitchen.
The cord swivels freely and can be locked into place easily. This is great for left-handers or just those occasions when you have to get in at an awkward angle.
With just 1-click the beaters are released and ready to wash.
5. KitchenAid 7-Speed Hand Mixe
We have reviewed the 5 and 9-speed KitchenAid hand mixer, now to take a look at the 7-speed and to see how they differ. This could be the best hand mixer for cakes.
What attachments are supplied?
2 x turbo beaters
2 x Pro whisks
Just as with the 5-speed model, there are no dough hooks, but if you don't bake much bread then this shouldn't be an issue.
Firstly, this mixer is a nice weight, not too light to feel flimsy or too heavy to feel uncomfortable. The handle is well-designed to have a nice comfortable grip.
This model also has the swivel, lockable cord feature that keeps the power cable safely out of harm's way as you mix.
The motor runs quietly and smoothly, and although it doesn't sound that powerful, it has no problem combining heavy ingredients together.
Best Feature
All 7-speed settings benefit from the soft start feature so the machine gradually gets up to speed without splattering. Adjusting the speed is easy, slide the toggle left or right and the electronic control will light up to indicate exactly which setting you're on.
KitchenAid is a go-to brand for many people and it is easy to see why. This hand mixer is compact enough to easily store in a cabinet but powerful enough to rival the big stand mixers.
6. Cuisinart 5-Speed Hand Mixer
Although this Cuisinart mixer might not have the highest wattage, the motor must have incredibly good torque as it is exceptionally powerful.
As the user slides up through the settings, with 1-touch of the thumb, the speed immediately increases.
This model doesn't come with any added attachments but there is a recipe book and spatula included.
Best feature
Again, it has to be power. It is immediately responsive and makes light work of whisking and beating almost anything.
The swivel cord is great for left or right-handed users as it can be locked into position.
The stainless steel beaters are extra-long so reaching into the bottom of the deepest mixing bowl is a cinch.
We love the sturdy, flat heel of the mixer; it will balance well without making a mess of your counters.
7. Hamilton Beach 6-Speed Hand Mixer
This 6-speed Hamilton Beach hand mixer comes with a convenient snap-on storage case. It is ideal for keeping things all in one place.
It has a powerful 275-watt motor which makes one of the best electric hand mixers for cakes.
What attachments are supplied?
2 x metal beaters
1 x balloon whisk
It is simple to toggle through the different speed settings just using a thumb. If you use the lowest setting it has a slow start so as not to allow runnier ingredients to splatter everywhere. Starting the mixer off slowly and gradually building to the desired speed will prevent this.
It also had a quick-burst button that supplies that extra shot of power and speed whenever you need it.
Best feature
The unit of the mixer has a bowl rest. Instead of laying the mixer flat mid-use, you can rest it on the edge of the bowl. This way everything drips into the mixing bowl and no messy countertops.
It is a comfortable mixer to hold; the handle is shaped to fit snugly in the hand.
8. BLACK+DECKER 5-Speed Hand Mixer
Black and Decker have designed a great looking hand mixer in a choice of 8-colors, each of which is enhanced with chrome highlights.
It is a 5-speed model but with a difference from previous reviews; it has a turbo boost button.
With just 1 click you can inject an extra speed boost regardless of which speed setting you're using, making this the best hand mixer for baking.
What attachments are supplied?
2 x helix beaters
2 x dough hooks
1 x wire whisk
1 x handy storage case
The heel of the machine is flat which allows you to rest it as you work; there is also a fabulous ridge that enables it to be set on the side of the mixing goal, freeing your hands up to add further ingredients.
Best feature
The beaters are a helix-design. This refers to their shape which allows them to revolve twice as fast as traditional shape beaters. This makes them more efficient and saves time.
They are made of stainless steel with a covering of reinforced nylon. Not only does this make them more durable, but it also keeps them quieter during operation.
The powerful motor makes light work of the stiffest mixtures; making cookie dough and bread is a breeze.
When you have finished, everything stores together in a neat storage case.
9. DmofwHi 5 Speed Hand Mixer
This may well be one of the lesser-known brands featured in our review, but that should not put you off at all.
Not only is it available for an amazingly low price but it also has one of the most powerful motors of all the models. This really could be the best hand mixer for mashed potatoes.
What attachments are supplied?
2 x beaters
2 x balloon whisks
2 x dough hooks
Each attachment is made from tough stainless steel which allows them to live up to the power of the motor. That also means they are easy to clean and dishwasher safe.
The mixer comes with a storage base, so when it isn't in use, the unit plus all 6-attachments can snap easily into it and be kept together.
Best feature
It has to be power. It offers more than most hand mixers, which in itself is amazing, but when you consider the low price, it is astounding. This hand mixer performs well at all speeds, even the lowest settings.
Whilst you're mixing it is usual to create lots of mess as you look for somewhere to lie the mixer down as you add further ingredients. This best hand mixer has a flat bottom so that it can be safely and firmly balanced on its end.
This is a great value piece of kit that every home cook should love.
10. Braun MultiMix Hand Mixer
This final review features the very clever Braun MultiMix.
It is designed with the motor upright; this leaves the power and the pressure entirely over the mixing bowl. Usually, the weight is in the hand, but not so with this machine.
This results in 50% more power than its closest competitor. All of that extra power means less work for the user.
What attachments are included?
2 X multiwhisk beaters
2 X dough hooks
It has 9 speed-settings and on top of that, there is a turbo boost for fast power injection.The variodial is easy to adjust between speeds without the need for stopping.
Best feature
The multiwhisk attachments are amazing as they are a combination of whisks and beaters. There is no need to be constantly changing from one to the other as these stainless steel attachments are perfectly designed to be capable of all jobs.
We also love how easy it is to clean. The housing is entirely sealed leaving no nooks or crannies for the batter to stick in.
This is a seriously powerful piece of kit which makes us believe that it is the best hand mixer for bread dough. Using the dough hooks will enable this mixer to knead the mixture to a perfect consistency, rivaling many stand electric mixers.
Features and Factors to Consider when Buying a Hand Mixer
POWER
Hand mixers vary in power, some over as little as 100 watts whilst the most powerful in our review have 300W. Each is capable of tough jobs due to the torque in the motor.
SPEED SETTINGS
Most hand mixers have between 3 and 9-speed variations to enable you to achieve perfect results no matter what you're mixing.
Many brands also offer a slow-start to prevent splattering.
ATTACHMENTS
Some brands are supplied with 2 beaters, whilst others have balloon whisks, dough hooks and blending rods. Check each review to find out exactly what each model has.
STORAGE
A handy storage bag for the accessories is useful to keep them all together. A few of the hand mixers have snap-on storage cases. The user can place all of the attachments inside then put the power cord and mixer on top to form a lid.
CLEANUP
Knowing that the attachments are made of stainless steel and dishwasher friendly is a huge relief. Not only will they clean easily but they will also be strong and durable.
SPECIAL FEATURES
Some beaters have special designs that enable them to be quieter, work more efficiently, or scrape more of the mixture from the edges. Others have turbo boost buttons, on-board computers, digital displays, or mixing lights. Read each review of the best hand mixer to decide which the ideal one for you is.
Advantages and Limitations of an Electric Hand Mixer
If this is your first time using any kind of mixer as you usually mix by hand, we think that you will be amazed at the advantages of an electric mixer.
TIME EFFICIENCY: Whisking, beating, kneading, and mashing can be done in a fraction of the time.
BETTER RESULTS: Cake mixture, creams, and icings will whisk smoother, faster.
VERSATILITY: Instead of using many different tools, you will need only 1 for many tasks. All that is required is to change the attachment. Less mess to clean up is always a good thing!
PERFECT MERINGUES: If you have ever tried to beat egg whites to a stiff peak by hand, you will know where we're coming from.
EASY STORAGE: Hand mixers are compact enough to take up very little countertop or cabinet space.
COST: In comparison with stand mixers, the handheld style is usually much less expensive.
Even the best electric hand mixers have some limitations
HANDHELD: We know this sounds obvious but you have to stand and operate the mixer at all times, whereas the user can walk away from a stand mixer and leave it operating.
POWER: Some of the hand mixers cannot achieve the higher wattage of the stand models, making very heavy batters more difficult to mix.
STEADINESS: The user won't have a free hand, 1 will be needed to steady the mixing bowl.
Frequently Asked Questions
Beaters are for combining heavy mixtures such as cookie dough, mashed potatoes, and cake mixture.
Whisks are the ideal tool for whipping creams, eggs, and egg whites.
Dough hooks can be used when making dough for different types of bread, pretzels, pizza bases and pasta.
Blending rod is the tool for adding chunky ingredients to the dough, such as chopped nuts and chocolate chunks.
All of the mixers featured in the reviews are capable of mixing dough for bread but we would recommend looking for a powerful motor to make easy work of firm dough. Choose one with dough hooks supplied so that you won't have to incur any further expense.
Each featured product in our review has different selling points but we have carefully picked out the best and most popular ones for you to choose from.
When you have selected the top 10 hand mixer for cookie dough, we hope that you have many happy hours in your kitchen preparing tasty delights.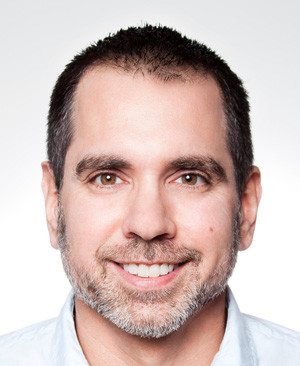 John DiBella is a graduate of The Culinary Institute of America, a cooking enthuthiast and a writer. When he's not writing blogs about home kitchenware, he enjoys hiking, camping, sailing and cooking.