If your family is anything like ours then you must surely know that wrapping virtually anything in a tortilla can only make it better.
Tortillas are an amazing go-to for weekday dinners, family gatherings, Mexican nights and many more occasions.
If you have ever stopped to think about how many types of fillers and preservatives go into store-bought tortillas you may have decided to make your own. This is ideal for anyone with gluten intolerance or a wheat allergy.
Not only is it healthier but it is also tastier when you know exactly what ingredients go into your tortillas.
Read on for some reviews of the best tortilla presses available on the market at the moment.
Each one is a simple piece of kitchen equipment that takes the hard work out of making from scratch.
8 Best Rated Tortilla Press
1. Victoria Cast Iron Tortilla Press
The first product review is the Victoria Tortilla Maker, possibly the best cast iron tortilla press available.
We love the traditional style of it and the fact that it could not be easier to use.
It has 2-solid cast-iron plates with long arms that are securely hinged together with a heavy-duty bolt and pin.
Each of the plates is particularly smooth; this prevents the dough from pinching and bunching up. Every single tortilla that you make with this press will be a consistent thickness with an even finish.
Best feature
This press has an 8-inch plate that is ideal for all flatbreads. So, not only can you achieve the perfect tortilla but you can also make chapattis, roti, patacones, empanadas, and many more.
It looks and feels very substantial as if it will last a lifetime. The manufacturers believe it will as they offer a lifetime warranty with it.
When you receive it, it will have been pre-seasoned with the highest quality flaxseed oil in exceedingly high temperatures.
This tortilla maker is a heavy-duty, impressive piece of kitchen equipment.
2. IMUSA USA MEXI Aluminum Tortilla Press
This tortilla maker works manually, just as a traditional press would. It couldn't be simpler to operate.  Place your rounded dough just off-center, preferably between 2-pieces of waxed paper. Then, slowly close the lid and lock the long arm over. You'll find the length of the handle is great for leverage.
You really won't need to exert much pressure. Open it up and flip the dough over and repeat the operation. After this second press, you should have a thin and round tortilla that is ready to cook.
Best feature
This press is made from cast aluminum which means it will be durable. It is also lightweight enough for the frailest person to transfer around a kitchen and to use. Storage is also easy as it doesn't take up much cabinet space.
Don't be fooled into believing this press won't perform well as it is so lightweight. It will, the required pressure comes from the long handle.
Corn tortillas, tamales, and rotis will all have a consistently even thickness.
It is easy to see why this is a front-runner for the best tortilla press; it is economical, effective, and should be an essential in every kitchen.
The first thing that you will notice about this tortilla press is just how sleek it looks. It is made from heavy cast aluminum with a mirror-polished chrome finish. It is too nice to store in a cabinet, it needs to be on show on a counter-top!
It makes tortillas up to 6" wide and is so effective that each piece of dough should only take 1-press to achieve the required size and thickness. That makes this the top rated tortilla press for batches. It is fast and simple to press one after the other and stack them between waxed paper ready for later use. They are safe to freeze too.
Best feature
There is a recipe booklet supplied with this tortilla maker, just a few recipes that suggest how you can achieve the most flavorsome and healthy tortillas every time.
This machine requires little effort from the user, the lid is perfectly weighted and the arm gives superb leverage so it's easy to operate.
We love the shiny smooth plates; this makes each tortilla perfectly smooth too, great for even cooking results.
4. HIC Harold Import Co. Tortilla Press
If you have tried making tortillas with a rolling pin, you will know how frustrating it can be to achieve an even thickness and shape. This press takes the guesswork out of it as equal pressure is applied to make consistently sized and shaped tortillas every time.
Tortillas that are thicker in some areas more than others will not cook evenly and leave you with burnt bits and undercooked parts.
We love the simplicity of this press; once your dough is made it takes just a minute or 2 to press each tortilla.
The handle makes light work of pressing; all of the pressure comes from the leverage, not physical strength.
Best feature
This is a great product to use with the kids. It is safe and fun and they will enjoy making various flatbreads and tortillas that can be stuffed full of healthy goodness.
This tortilla maker is slightly smaller than the ones previously featured and as such, takes up less storage space. At its widest point, it is only 8.5″ and so will take up little cabinet space when stored vertically.
Cleaning is also simple, warm, soapy water will keep it looking like new.
5. 10 inch Roti Maker by StarBlue
If manual presses aren't your thing and you like the idea of an appliance that can shape and cook your tortilla then this could be the best electric tortilla maker.
Firstly, this machine looks smart. Made of high-sheen stainless steel it would complement any kitchen.
Inside, there are upper and lower non-stick plates that cook the top and bottom of the bread at the same time. Most manual presses require waxed paper to prevent the tortillas from sticking, this machine doesn't, nor will it require seasoning or oiling.
It is simple to operate, 2 neon lights indicate power and ready-to-cook temperatures have been reached.
Best feature
This tortilla and roti maker has a temperature control dial. Once the dough is pressed to the perfect shape, adjusting the temperature will help you to achieve perfect cooking results.
This may take a little trial and error at first but there is a very clear instruction manual that gives you suggested cooking times and temperatures.
This machine is ideal for heating up store-bought tortillas but is best at cooking home-prepared ones. It is ideal for anyone who might have special dietary requirements or allergies.
Although it is great for tortillas, this product makes the best rotis. They fluff up to perfection and have a lovely crispness and slight chewiness to the center.
This is a very versatile and durable machine.
6. Hardwood Tortilla Press
Now it is time to review something different. This is the first wooden tortilla press that we have seen, it is also fully functional.
Each piece has been expertly crafted from a mixture of hardwoods, walnut, and oak. That is why no 2 models are identical, there is no veneer involved, just natural wood.
They are individually made in California and are of the highest quality.
Now that we understand how beautiful each press is, we need to know if they work as well as we hoped. Thankfully, they do.
Operation is simple, open up the lid, place the dough near to the center of the base and close the hinged lid. Next, you will need to pull the wooden arm over and add a little pressure. The whole operation takes around 20 seconds and you are left with a perfectly smooth and flat tortilla.
As with all manual tortilla makers, adding a couple of layers of plastic or parchment will enable easier removal of the tortilla without ripping it.
Best feature
We love how sturdy this tool is. With some of the lightweight presses, there is always a concern that the arm might break. You have no such fear with this. It is not at all flimsy and we are sure that it can be passed down through generations.
This might well be the best tortilla press for thin tortillas as the user can apply more pressure if they want.
This is an attractive piece of kitchenware that will enhance all kitchens; it is too nice to be hidden in storage.
It is suitable for all types of flatbread.
7. Uno Casa Cast Iron Tortilla Press
If you are looking for a traditional press, the kind that was used in Native Mexico, then you should consider this one.
Made from cast iron by Uno Casa, it is a sturdy product that looks and feels as though it will last a lifetime.
It is delivered pre-seasoned though many users to season anything cast iron themselves.
It takes minimal assembly before you are good to go. Each tortilla can be pressed and ready to cook in less than a minute. We love that you need to apply minimal pressure as the handle and lid handle all of the hard work.
Best feature
This is the first press included in our reviews that actually supplies some parchment paper; one hundred pieces to be exact. That's enough to prepare the next 50 batches of tortillas!
The pressing plates are both perfectly smooth and flat to give great results.
The handle has a reinforced bolt design, perfectly adjusted to apply the correct amount of pressure to achieve thin tortillas.
This is a very versatile press that is suited to all kinds of flat breads and pastries. Mini-tarts and empanadas will be ready for stuffing and cooking.
8. Brentwood Electric Tortilla Maker
Our final review is another electric tortilla press. This machine rules out the need for a skillet as it will press the dough and then cook it as well. It is also ideal to warm pre-made or even store-bought tortillas.
The machine features 2-indicator lights, the first for power and the other to alert the user when the desired temperature has been reached. The adjustable heat setting dial is great for this. It may take a little trial and error in the beginning, but higher temperatures will give you a crisper tortilla.
Best feature
This machine has 10" inch cooking plates that allow you to make really large tortillas. The plates are made from non-stick aluminum and so each tortilla lifts of with ease.
The brushed stainless steel design of the machine looks very modern, particularly as it is black. The handle remains cool even while heating is in progress, a safety feature that we love.
As you can store this press vertically, it takes up minimal storage space and can slot away into a cabinet.
Features and Factors to Consider when Buying a Tortilla Maker
Manual or Electrical Operation
Manual tortilla presses are more traditional and would have been used over the years in Mexico. They are easy to operate and allow the user to adjust the dough to achieve the exact size and shape they need. They do require a small amount of strength, but not much. The leverage from the arm as you push it over is where the pressure comes from to flatten the dough.
They are also much more affordable.
Electric tortilla makers usually go one step further. Not only do they shape and flatten the dough, but they also cook it. So you will need one piece of equipment to do both jobs.
They have non-stick plates and don't rely on a grease proof paper layer to prevent the dough from sticking.
They are more expensive and bulkier than manual presses.
Construction
Most electric tortilla makers have stainless steel housing. This keeps them cool on the outside and helps them to be corrosion resistant. It also makes them very tough and durable. Non-stick plates feature inside to enable the tortilla to lift off easily without sticking.
Manual tortilla presses are most often made from heavy-duty aluminum or more traditionally, cast iron.
While both perform the same task, cast iron is heavier, makes a smooth tortilla, and will last a lifetime.
Aluminum presses are lightweight, durable, and easy to operate. They are usually silver which some people prefer in the kitchen.
Size
This depends on what you want to use your tortillas for. Large quesadillas to stuff full of meats and cheese or small wraps for leftovers, the list is endless but should be a consideration when buying. Some machines have 6" plates and others are as big as 10". Remember, if you buy the larger press, you can still make smaller bread in it.
There are 2 main types of tortilla press.
Electric
This is a machine that performs 2-actions. Firstly, it will press the dough into the required shape. Secondly, it will cook both sides of the tortilla evenly without needing to flip them.
Manual
There are 3-types of manual press covered in our article.  All manual presses require a layer of plastic or paper between the dough and the pressing plate to prevent sticking.
Cast iron
This is the most traditional and heavy-duty style. They are durable and effective.
Aluminum
These are lighter weight than cast iron but work on the same principle.
Wooden
There is only one wooden tortilla press review because they are the least common. They are very effective and look very easy on the eye. Crafted from hardwood they are usually the most expensive option.
How to Properly Use a Tortilla Press
Manual tortilla presses really are simple to use and once you have mastered the art of making the perfect dough, they are extremely cost-effective and healthy.
Here's how they work-
Once you have prepared the perfect dough, cornflour works best, leave it to rest for half an hour. It should be the consistency of playdough!
Place a piece of waxed paper or plastic, a cut-up Ziploc bag works well, and place it on the bottom plate.
Roll a golf ball size piece of dough into a ball and place it off-center on the plate
Place the second piece of paper of plastic over the top
Lower the upper lid to close the tortilla maker. Press the arm over the plates; you will feel a tiny bit of resistance, this is just the dough flattening.
Open it up, flip and rotate the dough in the plastic and repeat the operation.
Twice should be enough to achieve an evenly thin, rounded tortilla.
Repeat if you would like it to be thinner still.
Lift out of the appliance and place it into a heated skillet for a few seconds each side.
Enjoy warm, tasty tortillas.
Frequently Asked Questions
Tortilla presses are a great way to get all of the family involved in meal preparation.
They are multi-functional as they can press so many varied types of flatbread.
If you're having an Indian buffet then rotis, chapattis, and naan bread can be made.
Maybe its Mexican night and you need tortillas, tamales, and quesadillas.
We think you could even press the perfect thickness pastry for mini-pies, quiches, and tarts.
Whatever you decide to do with the best tortilla maker, we hope that you have many wonderful cooking experiences.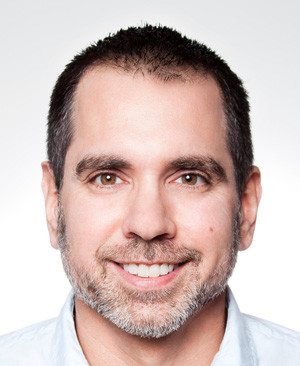 John DiBella is a graduate of The Culinary Institute of America, a cooking enthuthiast and a writer. When he's not writing blogs about home kitchenware, he enjoys hiking, camping, sailing and cooking.