Do you often find that there is no room left in your refrigerator to keep your 6-pack of beer cool?
Or have you got a man-cave or games room that would be improved with a readily- availably supply of cold beverages?
If so, then now is the time to look for a secondary fridge. As few of us have kitchens big enough to hold 2 full-size fridges then you could consider a mini one. Compact enough to tuck away in a corner, or smart enough to build in beneath a counter.
Most are perfect for not only keeping beer cold, but wine chilled, and water and soda cool enough to rehydrate everyone when the sun is out.
By reading our reviews of the best mini fridge for beer, we are sure that you will make the most informed buying decision.
10 Best Mini Fridge For Beer
1. Danby 120 Can Beverage Center
What a great looking mini fridge Danby has designed, tall and sleek with a classic black finish.
It is large enough to hold a huge 120 cans, that should keep enough beer cold for the biggest backyard cookout!
The thermostat is easily controlled, just set it and walk away.
The blue glow from the LED light looks attractive each time you open the door. You can flick a switch and have the light on at all times if you prefer. This looks really effective when it's dark.
The door can be hung left or right-sided, particularly useful if it is to be used in a confined space.
The handle is hidden in the door frame, and, wait for it, it has a lock and key! Perfect for keeping children away from alcohol and adults who may want to steal a beer will be deterred!
This fridge comes with 3 wire shelves that can be adjusted depending on the size of the bottles or cans that you store in it.
Specifications

Stainless Steel and Tempered Glass
2. RCA IGLOO Mini Refrigerator
If you're looking for a more traditional fridge, just smaller, this must be worthy of consideration.
The Igloo may well be the best beer bottle cooler as it also has an integrated freezer. Perfect for those ice cubes to pop into cocktails!
If space is at a premium and you need more than a beverage cooler, you need something to keep your food chilled too, this will work.
It looks like a regular refrigerator but comes in a variety of cool colors.
It is quiet enough to have in a student's dorm room or in the corner of an office to keep a few drinks and lunch boxes cool. It can be consider as mini fridge for dorm.
The tempered glass shelves can be moved to different heights and are also very easy to clean.
The compressor will keep the contents at an even temperature, regardless of how hot it gets outside.
We love this little fridge with its compartment for a 2 liter and designated can holder.
If you choose to use it just as a beer fridge, 40 or 50 cans will fit in with ease.
Specifications

Stainless Steel and Tempered Glass
3. NewAir Beverage Cooler AB-1200
NewAir has designed a mini-fridge that not only looks great but has a serious amount of storage space for something that takes up so little room.
It runs quietly enough to sit in your tv room or if you're lucky enough to have a man cave, it would look amazing in there. Particularly if it was full to capacity with up to 126 cans of ice-cold beer!
If you prefer to drink beer, or any other beverage, from bottles, then the 5 metal racks can be moved around until you can comfortably store 48, 12oz bottles. Upright too, not lying down.
There is also a quirky little storage space at the bottom that holds odd-size bottles and cartons.
The huge temperature range also means that your cooler is perfect for keeping wine at its ideal temperature. White wine is best served at 44°F- 55°F while red reaches its optimum between 62°F- 68°F.
This fridge has a range of lovely cold 34°F through to an ambient 64°F. There are 7 available thermostat settings.
The blue led interior light illuminates the fridge contents in the evening, no need to open the door to see what drinks you have in.
Specifications

Stainless Steel and Tempered Glass
4. Danby Compact Refrigerator
Danby really does seem to have mastered the art of making various sizes of refrigerators that are all very easy on the eye.
Again, this matt black compact fridge is small but perfectly proportioned.
It is a stand-alone mini-fridge that would look perfect on a countertop or in office space.
The back of the fridge is flat, no mechanics are sticking out which means it will fit snugly wherever you choose to put it.
Inside there is the LED interior light and Danby's CanStor dispenser, a great space-saving storage device.
There is more space than you might think, 1 full shelf and 1 half shelf mean tall bottles have plenty of standing room.
5. hOmeLabs Beverage Refrigerator and Cooler
If you're looking for the best under-counter fridge that runs with virtually no noise, then we may have found it for you.
hOmeLabs has designed a high-end beverage cooler that will keep up to 120 standard-sized cans of soft drink or beer nice and cold. Cleverly, it can also be used as a wine cooler and your bottles of white and rose will be chilled to perfection.
The powerful compressor runs so quietly, it is easy to forget that the fridge is in the room. The convection fan that sits inside is what helps maintain a consistent temperature.
The led light can be powered by the touch of a button, set it to only work when the door opens. If you prefer the contents of your fridge always on view, even in the evening, then touch it again and the blue light will illuminate permanently.
The digital display is a classy touch and can easily be altered to suit your needs.
We love the chrome shelves, they add a nice finishing touch. Each one can be moved to allow for varying size storage.
Overall, this is a very impressive drinks cooler, it looks fantastic and works beautifully. Whether it is free-standing or beneath a counter, it will look impressive and you will be the envy of all of your neighbors!
Specifications

Stainless Steel and Tempered Glass
6. NewAir AB-850 Beverage Refrigerator
If you have less space or less need for 120 or more cans to be kept cool then take a look at this. It is a more compact, smaller capacity mini-fridge for beer yet with the same hi-spec as its counterparts.
Having the same great temperature range of 34°F- 64°F, grabbing a cold one will be exactly that. Cold, very cold!
Even though it is more compact, there are still 5 chrome racks which can be slotted in and out as you need them. Wine bottles fit in with ease as do larger water bottles. A case of 40, 16oz cans will comfortably cool in this fridge, there will even be room for a can or 2 of premixed gin and tonic for your partner!
This mini-fridge works well freestanding and can be moved from indoors to outdoors whenever it's needed. It would be a brilliant addition to any games room and given a large enough ventilation gap, could even be built-in.
This is a great mini-fridge at a very competitive price. Simply plug it in, load it up and your soda, beer or wine will soon be cooled to perfection.
Specifications

Black Stainless Steel and Glass
7. Danby Classic Refrigerator
If you buy a mini-fridge purely for the way it looks, then this must have to be the one. It is stunning.
From the metallic black finish to the chrome trim and handle, everything screams class and quality.
Not only is the exterior black but so is the interior. It looks gorgeous with its unique sloping can dispenser and tall bottle holder.
Danby has designed it carefully, paying close attention to its energy consumption. It is very efficient and economical to run.
It is to be used as a free-standing mini-fridge. It stands as high as the counter and has a surface that is resistant to scratches. It doubles up as a work surface in areas where space is at a premium.
Send your kids away to college with this piece of equipment for peace of mind. You can even load it up with enough prepared meals to last a week!
We love this fridge, its convenient, economical, attractive and very reasonably priced too.
Specifications

Stainless Steel and Chrome
8. Midea Single Door Refrigerator
Before you get carried away thinking that you're going to be getting a mini-fridge and freezer for this great low price, stop. Yes, there is a freezer compartment, but it's tiny, enough for a couple of trays of ice cubes or maybe a few ice pops.
Where this fridge really impresses is its noise. Or lack of. It has whisper-quiet technology and is very compact so it can quite happily sit in an office cubicle or beneath the desk with plenty of cool drinks and snacks inside.
Keeping baby food fresh in a nursery is another option.
The temperature is operated by a mechanical thermostat, with levels from 1 through 6. Simply plug it in and set it mid-way, then after a few hours adjust it until everything is at your desired temperature.
The back is flush and therefore fits in smaller spaces so this is surely the best mini fridge for bedroom. It is very strong and robust, so using the top of the fridge for storage works well.
The door is magnetic so those unfinished pieces of work or pizza menus can be stuck on it!
Inside there is plenty of space for a 24-pack of water or beer. The door has storage space and the wire shelves slide out to rejig the space.
Specifications

Iron with Stainless Steel finish
If you only need a mini-fridge to store a few bits and pieces in, maybe your work lunch, or a dozen cans of 'soda' for when you're busy in the yard, this is perfect.
It is very compact and fits snugly beneath a desk or in other small places.
It is compressor cooled which means that the contents stay at the temperature you set, regardless of how hot it might get outside.
The adjustable thermostat is easy to operate, it is simply a dial. There is also a tiny icebox, big enough to make some ice cubes.
Don't be fooled by how small this little guy looks, there is plenty of storage space, including a 2-liter bottle holder. If you're a Jenga master you could get 12 cans of beer in comfortably.
It runs nice and quietly, allowing it to cause no issue in the workplace. It is also economical to use with great energy saving. Your boss won't even notice its there!
10. Daewoo Retro Compact Refrigerator
We love the design of this mini-fridge. Whilst looking very retro it also has all of the latest modern touches.
It is tall enough to be used as a tabletop if counter space is limited. Or, as in the picture, it's the perfect spot to sit your microwave oven!
It has so much storage space, a mesh basket to keep salad and vegetables fresh and plenty of shelves for other foods. The shelves are made of tempered glass which is very easy to clean.
The door has spaces for tall bottles, cans, and cartons. Plenty of room for beers and a bottle of wine or 2.
The crystal LED lighting when you open the door makes the whole interior look bright and your food look fresh.
It is a contemporary mini-fridge that enhances the look of even the smartest kitchens.
Specifications

Mechanically Controlled Thermostat
What to Consider when Buying a Mini-Fridge
Many factors will affect your buying decision, here is a guideline to help you along the way
Size/Capacity
Mini-fridges are not one universal size. Although they vary greatly,  their footprint is often similar.
Fridges with larger capacity are usually taller.
Capacity is either measured in cubic feet or the amount of standard 12fl. oz cans it will hold.
Cooling system
Mini-fridges usually use 3 main cooling systems.
Thermoelectric: This is suitable for storing beverages and non-perishable goods. The cooling system is based on variable temperatures so keeping meats and dairy products cold is not safe. Cooling is supplied via a pump-powered heat source, not via a liquid coolant as in some traditional refrigerators. They usually have a fan which has to work hard to maintain low temperatures. This is where the limited amount of noise you will her comes from.
Compressor: This works just how the large fridge in a kitchen does and is therefore safe for keeping meats, dairy and drinks, cold. A compressor pumps vaporized liquid through a coil system. The noise made usually deems that placing this mini-fridge in a bedroom or place where people sleep, is usually out of the question.
Absorption: This cooling system works in a similar way to the thermoelectric system in that it cools via a heat source. These fridges are very quiet, some claim silent.
Temperature Control
Some of the reviewed mini-fridge feature a control pad where the temperature can be set very precisely. Others rely on a dial, usually numbered 1-6, where the higher number is always the coldest temperature.
Adjustable  Shelves
Shelves that can be removed or moved around are ideal for changing the layout of the fridge's interior to suit its contents.
All of our reviewed mini-fridges feature adjustable shelves made of glass, metal or chrome. Some have metal racking.
The ability to take a shelf out of the fridge makes cleaning an easier task.
Appearance
Most mini-fridges that are aimed at the beverage market come with a glass door, whilst others may have a solid, metal or colored door.
Some have modern, stylish looks while others remain very traditional.
You might also need to consider the mobility aspect of your fridge. Does it have wheels to move around easily or will it need more than 1 person to carry it?
Frequently Asked Questions
Whether your chiller is for every day use to free up space in your regular fridge, or if it's a treat for a man cave or games room, we hope that you get many years of enjoyment from it.
How lovely to sit on the porch with a friend sharing a cold beer or glass of perfectly chilled white wine and not having to go indoors to top up! Now then, all of this talk of beer has made us thirsty, someone grab us a bottle, please!!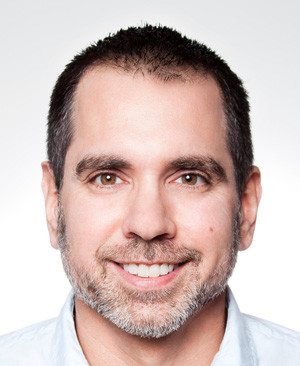 John DiBella is a graduate of The Culinary Institute of America, a cooking enthuthiast and a writer. When he's not writing blogs about home kitchenware, he enjoys hiking, camping, sailing and cooking.