Once there was a time when I was not quite convinced about smoked meat until the day when one of my friends forced me to have a bit at a party. Believe me, since then I always take pity on those who still don't dare to taste that. May God bless those unfortunates.
To prepare this yummy dish having a BBQ might be the best idea, but that would be a costly affair. Instead, having a smoker box would be a rather simpler and cheaper alternative that can provide almost similar service without any fuss that you can get from a BBQ. Even you can try out here different kinds of tastes adding varieties of wood chips with the meat quite easily. Not only meat, but you can use this box to get smoked fish and veggies as well.  Now, let's start with the vital features and factors that you may find in the best smoker box for gas grill.
Top 5 Best Rated Smoker Box
There are many cave tools available but this one is larger than others which provide more smoke for your meat. Besides, there are many other features to look at.
The design of this tool is such that you can fill a large number of wood chips at a time so that you can cook for a longer period without refilling. Moreover, the top of this box has a hinged lid that helps you to add more chips if required.
Though all kind of cave tool boxes are made with stainless steel. But most of them warp immediately when they are over-heated. This smoker box is made of 25% more thick stainless steel that makes this box sturdy enough to deal with high temperature. It provides the box a longer life for sure.
The size of this box is perfect to fit to be placed directly on the charcoal or flavorized bars. Besides, You will find no holes at the bottom of this box that prevents the chips from lighting on fire.
The unique thing is that if you face any problem at any point in the life of the box, you'll surely get your money back easily. Moreover, it comes with 25 BBQ recipes and detailed grilling tutorial videos for your support.
2. Charcoal Companion Smoker Box
If you're looking for a smoker box that has superior construction, smaller in size, and also has a design that may go with the purpose and that also in affordable price, then this is for you.
This smoker box is made of heavy gauge rust-free stainless steel that provides the strength to handle the heavy-duty jobs and also make it durable enough for longer use.
This 'V' shaped box is perfectly goes with the gas grill which can sit quite conveniently between the flame deflector bars. This allows the box steady in one place and gets the maximum of heat from the grill. The size (13.8"x 4.2"x 2″) of this box helps to fill the box with wood chips but still remains a room for the meat itself.
The numerous amounts of holes at the top help to release the smoke out of the box but never let the ashes from the burnt wood chips flying into the meat and allow them to stay at the bottom of the box.
You can enjoy the cleaning job by giving a quick wipe after emptying the ashes out of the box. Having all these made this tool one of the best smoker box for gas grill.
3. Grillaholics Smoker Box
Sometime you will face a problem while using a smoker box and that is the wood chips that are kept inside the box burn fast before you can smoke the meat properly. This tool is made keeping in mind such problems and allows the wood chips smolder slowly instead of burning. That's why it is considered one of the top rated smoker box.
Unlike some other smoker boxes, this one never wraps from the heat that comes from your grill flames. Therefore, you can fill the box with wood chips and place directly over the flame without any hesitation. You'll get the perfect smoked-meat in no time.
Though you would have enough chips for smoking if you need some more then you can easily pop up the hinged lid of this box and add some extra chips to work further on. As this box can heat up quickly, so you're suggested to use a pair of grill gloves before touching the lid.
This smoker box is larger than any other such tool which enables you to fill a maximum amount of wood chips so that you can prepare a large quantity of smoked-meat at one go.
The most exciting thing is this box offers you a full money back if you are unhappy with it at any point of its lifetime.
If you're considering having a smoker box for Weber grills that provides all the benefits that you're looking for, then this is the right choice for you.
This 9.8"x 4.8"x 2" sized box is quite large but can fit your any kind of gas grill so that you can place it on grill grates for smoking meat. All you need to fill the box with chosen soaked wood chips in a maximum number so that you can cook for quite extensively.
This box is made of stainless steel that makes it durable enough for a longer run. Apart from that, it prevents this box from warp at high temperature.
There is a hinged lid at the top of the box that allows you to add more chips if required but never let the ashes to come out of it. Your meat is always clean and freshly smoked which you prefer most.
Interestingly, this box has a lot of smoke holes at the top of the box. These holes allow the smoke to come out lavishly so that you can prepare smoked foods quite easily.
As for cleaning, empty the box and then brush out the ashes that are attached with the box and wipe it using a clean cloth for next use.
At the time of buying a smoker box if your priority is durability with other essential features then you should go for this smoker box. Besides, this is a simple tool that works in the traditional manner to provide you the much-needed service.
The whole body of this box is made of cast iron that won't rust or break down easily. It is also known for its random use over the flames and never get warp from being over-heated.
This 8.1"x 5.1"x 1.4" sized box can go with any kind of grill. All you need to fill the box with soak wood chips then close the hinged lid place it on the grill grates and allow the heat to come on through the holes of the top.
Having hinged lid with 6 wide holes a good amount of smoke spread onto the meat as you cook but never let flavored smoke go away from the meat. But the ashes remain to stay inside the box and never mix with the meat.
It is easy to use and a simple tool that lasts after years of use. But if you really want that you should clean properly after use, never keep it open for a long, as it will rust.
A smoker box is, in itself, not a smoker. However, it is used to produce smoke from wood chips, infusing the smoky flavor into food. They are typically used with gas grills to produce a somewhat smoky effect. Nevertheless, they can be used with charcoal grills and some models of electric grills. It is an affordable and effective add-on you can use with your grills to add a smoky flavor to food. All it requires is to fill with pellets or soaked wood chips and then place under the grill grate.
Features And Factors To Consider When Buying Smoker Box For Gas Grill
Size
It depends on your needs. But if you take a larger sized box, it may help you to use more wood chips so that you can get more smoke. Besides, here you have no need to refill the box with the chips time and again.
Material
Cast iron and stainless steel- mainly these two materials are used to build a smoker box. The cast iron-made smoker box can bear with the high temperature while the stainless steel-made one never gets rusted easily. But both of them provides much necessary durability
Design
This is the main feature of a smoker box as it is designed following the necessity. Firstly, the design of the bottom of this box depends on your grill. It may either flat or V-shaped as per this term. Secondly, some of these boxes are designed with a lid to make the smoking work done nicely. And finally, there come the smoke holes which should be properly made to allow smoke pass through the box quite comfortably.
Coating
The ashes that produce from burning wood chips might get stuck in the box. Also, the foods that you use to burn causes stain at the bottom. In both cases, you need to scrub well to make it clean. In that case, the non-stick coating can allow for scrubbing and wiping with ease.
Warranty
You always prefer a device that offers a warranty for more period of time. Especially, a lifetime warranty must be a great thing to have for you with this box as the smoker holes may rust quite easily.
Are Smoker Boxes for Gas Grills Only?
Smoker boxes are most commonly used with gas grills. However, they can likewise be used with charcoal grills and some models of electric grills. Their purpose is to produce smoke from wood chips in a controlled way. They make the most valuable add-on to electric and gas grills, as they add no smoky effect to food cooked on them.
What Are the Advantages of Having a Smoke Box?
Arguably, the smoke box's greatest advantage is that it protects the pellets/wood chips from excessive heat. The perfect temperature range at which wood releases the best smoky flavor is 550 – 750 degrees Fahrenheit. With a smoker box, you can prevent direct burning on the wood, which will only add a burnt flavor to your food.
Without a smoker box, the temperature of the wood could reach well above 750 degrees, and at such a temperature level, the flavor-rich smoke is lost. Furthermore, a smoke box is a versatile appliance that can be used with a charcoal grill, a gas grill, and even a smoker. So it doesn't matter if you have a smoker or not, you can always get that smoking effect by using a smoke box with your grill or smoker.
Frequently Asked Questions
Those who know the taste always prefer to have meat or any other foods with smoked flavor and if that so, buying a wood chip smoker box for themselves. Most of the people prefer to buy a smoker box ahead of a full sized gas smoker. The main reasons behind this are that the smoker box is rather easy to use and quite affordable than the other one. But try to buy the latest model of it as it provides better service and longer life than the older models. Especially the latest ones can infuse your chosen flavor into the meat and make you get a smoky taste and smell that you're just dying to have in your dish.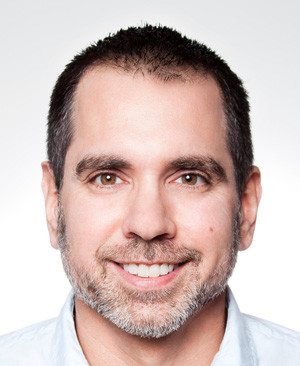 John DiBella is a graduate of The Culinary Institute of America, a cooking enthuthiast and a writer. When he's not writing blogs about home kitchenware, he enjoys hiking, camping, sailing and cooking.