When it comes to the perfect breakfast, you can never go wrong with pancakes. I mean, who doesn't like flapjacks, right? Whether we're talking oat-based to buckwheat to fruit fusions, pancakes are the ideal way to start your day. And any chef worth their salt will want to have the best tools to get the job done. Having the best griddle pan for pancakes will ensure that you have the perfect bite of smooth and delicious treat every time.
A griddle pan provides the most efficient way to prepare pancakes and can be used for so many other delightful delicacies you might want to create in the kitchen. A large cooking surface, even heat transfer, and versatility are some of the main benefits of using a griddle.
10 Best Griddles | Top Rated Griddle Pan for Pancakes
Now its time to get to the nitty gritty! We have compared and contrasted a plethora of griddle pans to come up with our list of the best griddles for home use. We have included several kinds of griddles in this to ensure that we cover all the bases! Enjoy the list…
1. Cuisinart MCP45-25NS Griddle
The Cuisinart MCP45-25NS Griddle is the perfect griddle pan for anyone cooking for a crowd. This double burner griddle is a great space saver and is available in two styles – a non-stick double burner and skillet with a helper.
Some of the main features include:
Professional triple-ply construction with a pure aluminum core and brushed stainless steel exterior
Drip-free pouring rim tight-fitting cover ensures more nutrients and moisture is sealed in for more delicious food
Heat Surround Technology ensures even heat distribution and even cooking
The cool Grip handle is convenient to hold and allows you to handle the griddle without singing your fingers
This Cuisinart griddle pan comes with a lifetime warranty and is completely dishwasher safe. The numerous features offered with this griddle makes it our choice as the best double burner griddle for gas stoves.
2. Presto 07061 Electric Griddle
It is a cast-aluminum griddle featuring detachable handles and measures almost 22 inches in size. It is among the best electric griddle for pancakes if you have a large family or have friends who frequently visit on weekends. Along with this, the removable handles can make it easier to store this extra-large griddle. It features high-quality textured cooking surface for a non-stick cooking experience.
It is also easier to clean. The unique Control Master Heat control system ensures that the required cooking temperature is automatically maintained. The electric griddle, with its power output of up to 1500 watts, is a versatile appliance for doing much more than preparing your favorite pancakes.
Some of the notable features include the following:
The extra-large cooking surface allows you to prepare stacks on top of stacks of pancakes for the whole family.
Easily detachable handles without any need for tools making it much easier to clean and store this griddle.
Once you remove the stems, the base can be stored readily in a standard kitchen cabinet.
The substantial cast aluminum base ensures warp-proof application.
You can fully immerse this griddle after removing the heat control.
The slide-out drip tray can be easily removed and cleaned.
This grill comes with a 1-year limited warranty.
3. Cuisinart GR-4N Griddler
The Cuisinart GR-4N Griddler is a griddle pan that is one of the most versatile and feature-packed products on this list. This bad boy features multiple functions that include preparing pancakes, steaks, Panini's, sausages, and everything in between. It is available in silver color and with Waffle Plates.
As a result, these so many features make it the perfect choice for your kitchen:
Multifunctional: This is a 5-in-1 grill, and you can use it for making everything from pancakes, Panini's, hamburgers, sausages, steaks to grilled cheese and waffles.
Easy Function Controls: The knobs allow for easy control over the griddle and grill functions. You can adjust the temperature to fit each task. It uses simple red/green lights to alert the temperatures.
Ease of Use: It is both easy to use and clean up. It also features dishwasher-safe plates that can be easily detached.
One of the best features that make this such a stellar griddle is that it allows you to prepare food with five different cooking options. For example the Full Griddle option is perfect for preparing stacks on stacks of fluffy pancakes. And the waffle-making attachment makes this product one of the most complete griddles you will find.
The griddle plates are used in the open position. The Contact Grill option allows you to easily cook hamburgers, chicken, and steaks. The Full Grill option will enable you to double your grilling surface. Also, the Half Grill and Half Griddle option allow you to grill and griddle simultaneously. The fifth option is the Panini Press. The unique handle featuring hinged and floating cover makes it much easier to toast up a delightul Panini.
4. Ecolution Evolve Nonstick Griddle
The Ecolution Evolve Nonstick Griddle is made of heavy-gauge aluminum and comes in as one of the most popular non-stick griddle pans we considered. It is available in a few different sizes ranging from 8 inches to 11 inches.
One of the best things about this griddle is that it provides superior and even conductivity due to grooved and textured heat bands on the bottom. The sturdy construction and flat surface make this griddle perfect for a wide range of cooking purposes.
Some of the main features of this griddle pan include:
High Durability: This griddle pan has been designed to go the distance with you due to its heavy-gauge aluminum construction.
Safe Non-stick Surface: Hydrolon PFOA free is a proprietary non-toxic, non-stick technology from Ecolution. This water-based non-stick feature is secure and offers superior performance. So your pancakes will never stick to the surface, and there is no need to worry about any harmful compounds.
Soft Grip Silicone: Whether you are going to use it for preparing pancakes for a crowd or just  making a few flapjacks for yourself, the squeezable silicone handles provide comfort for long and short preparation.
Dishwasher Safe: This is a big benefit because it is just so much easier to be able to toss the griddle in your dishwasher without worrying about anything being compromised.
5. Calphalon Hard-Anodized Griddle
The Calphalon Hard-Anodized Griddle is an elegantly designed, 11-inch griddle pan that is just perfect for a small or medium sized family. It is made of hard-anodized aluminum and features a unique multi-layer non-stick surface.
Some of the main features of this extraordinary griddle include:
Hard-Anodized Aluminum: The heavy-gauge hard-anodized aluminum provides high durability while ensuring even heat distribution.
Dual-Riveted SS Handle: The stainless steel handle stays cool and provides a nice grip for optimal handling.
Unique Non-stick Surface: The triple-layer non-stick surface is not just useful; it is also safe because it is PFOA-free. This also means that you don't have to splatter as much oil or butter spray before cooking. While one layer provides ease of release, the other two layers are for giving durability.
Dishwasher Safe: You can safely wash this griddle in the dishwasher.
Oven Safe: You can also use the grill in the oven for cooking temperatures of up to 450 °F.
Large Flat Surface: The surface provides an optimal cooking area for preparing larger meals (hibachi anyone?).
This griddle is an absolutely versatile weapon to add to your arsenal that can be used with all types of stovetops, including electric ring, electric, gas, glass ceramic, and halogen stovetops.
6. Presto 07046 Electric Griddle
The Presto 07046 Electric Griddle is an ideal griddle for preparing your favorite flat-top recipes. This black-colored, heavy cast aluminum grill features a high-quality non-stick surface which provides hassle-free cooking with ease of cleaning.
Some of the main features that make it an excellent option are as follows:
Tilt'n Drain: This unique feature allows you to adjust the griddle from a level surface to a tilted position making it much easier to drain grease from meats or any other undesirable liquids from the cook. This means you can cook your whole breakfast at once.
Heat Control: The Control Master heat control helps in automatically maintaining the required cooking temperature.
Backstop Ledge: Food handling is a breeze thanks to this unique built-in feature.
You can remove the heat control to immerse this griddle to clean it. It has a very large cooking surface that allows you to prepare a wide range of food simultaneously.
7. Vremi 20 inch Cast Iron Griddle
The Vremi 20-inch Cast Iron Griddle is a large, nonstick cast iron griddle that we found to be the best flat griddle pan for foods such as pancakes and quesadillas. It features built-in side grip handles for convenience and ensures even cooking.
It is a universal griddle that you can use on both electric and dual-burner gas stovetops. Besides pancakes, you can also use it to prepare grilled cheese, eggs, and everything in between. It can also be used to sear BBQ ribs and juicy steaks on the grill side.
Some of the main features of this griddle include:
Dual-Sided Griddle Grill: This is a versatile and large pan that features a flat griddle side for making pancakes and the other grooved grill side for grilling steaks and BBQ. The cast-iron surface ensures even heating.
Grease Slopes: The grease slopes on both sides hold fat. It helps create a real nonstick surface. The slopes drain off fat to help you prepare healthier food.
Large Size: This is a large-sized gril pan that measures 19.75 by 10 inches. Thus, it can cover two gas cooktop burners.
Portable Design: It features built-in side handles that make it easy to move it outdoors or indoors for different needs and occasions.
It is one of the best large-sized cast iron griddle pans you can choose for a large family.
8. Lodge LSRG3 Cast Iron Griddle
The Lodge LSRG3 Cast Iron Griddle is a 10.5-inch reversible grill/griddle that you can use for preparing pancakes, eggs, bacon, and grilling burgers. In my opinion, it is among the top rated griddle pans you can find. It ensures fast and even heating for different purposes, including baking, grilling, frying, searing, and broiling.
The versatility of this griddle allows for use on the stove, oven, grill, and even induction cooktops. It also features two simple grip corner handles that enable secure handling. It has flat and ribbed sides that enable both indoor and outdoor cooking. The grill measures 10.5 by 10.5 inches.
9. Nordic Ware Pancake Pan
If you have kids, the Nordic Ware Pancake Pan may be the best nonstick griddle pan you can choose. Made of cast aluminum, it measures 17.5 by 10.5 inches and allows you to make pancakes with up to 7 different smiley faces. It features a PFOA-free non-stick coated surface that makes cooking easier and cleaning simpler. The specially designed heat-reflective exterior provides uniform browning. The pan surface is made in the USA, and the grill comes with a 10-year warranty.
10. All-Clad 3020 Hard Anodized Griddle
The All Clad 3020 Hard Anodized Griddle is a durable, black double burner griddle measuring 13 by 20 inches. It has a three-ply construction that ensures even heat distribution, which is a popular feature among professional chefs.
The black surface has a beautiful contrast to the polished SS handles and rivets. The handles are designed to stay cold, and the design features a channel within the raised edge to collect the fat.
The Grande Griddle certainly stands out from the crowd. Here are some of its features:
Large Surface Area: The large surface area can be used to prepare up to a dozen pancakes, burgers, or eggs. It stretches across two burners on the stovetop.
Perimeter Channel: The raised edge and perimeter channel ensure that excess juices and fat get drained off and doesn't contaminate your food as it cooks.
High-Quality Construction: The aluminum exterior has been hard anodized and offers excellent resistance to scratches, peeling, and chipping. The 3-ply construction features an aluminum core that delivers even heating and prevents hot spots. The anodized stainless steel interior offers a non-reactive and utensil-safe surface.
Cool Handles: The stainless steel handles are sturdy and last long. They have a clearance of 2 inches and stay cool during the cook. This clearance also makes it easy to accommodate oven mitts.
Non-stick Surface: You can cook without the use of sprays, oils, or butter. This makes cleaning a breeze.
Features And Factors To Consider When Buying Griddle Pans for Pancakes
If you are looking for the top-rated griddle pan for your specific kitchen, there are many things that you may be looking for. Your list of griddle features you'd like to be included may be different than someone else's. But here are the most common features that you can look for to help you determine which griddle pan is perfect for you.
Griddle Pan Material
There are three commonly used materials for making griddle pans.
I. Copper
You come across two different types of copper griddle pans.
One that is entirely made of copper
One that has the inner part made of copper but the rest of the pan is made from stainless steel or another metal
II. Cast Iron
Cast iron griddle pans have the power to add a smokier and grilled taste to whatever you make.
Some of the key benefits of cast iron include the following:
Even Cooking: Cast iron pans are considered as precision cookware by professional chefs because they are effective and efficient in conducting and retaining heat consistently.
Non-stick: After some time of usage and "seasoning", cast iron develops a non-stick surface.
Versatility: You can use cast iron griddle pans for preparing way more items than pancakes.
Longer Life Cycle: High-quality cast iron griddle pans are among the top griddle pan because they can last a lifetime when maintained well.
Also Read: Best Electric Skillet f​or Frying Chicken
III. Cast Aluminum
When choosing the ideal griddle pan for preparing your favorite pancakes, you should also consider grills made of cast aluminum. I recommend hard-anodized, cast aluminum grills because they are more stringent and don't run the risk of leaching.
Some of the benefits include:
Lightweight
Faster preparation
The metal is dishwasher safe and may also be left to soak in the sink
Heat conduction is better than stainless steel
Highly durable & resists scratching
Perfect for moderate to low heat purposes
IV. Stainless Steel
Stainless steel can also be an excellent material for griddle. Some of the main benefits of choosing a pan made of stainless steel include:
Ease of cleaning and maintenance
Will not interfere with the food's flavor
Terrific heat conduction
Lighter weight and more convenient handling
Sleek and versatile design
Once cooled down, you can easily wash the pan with a cleaning pad. Stainless steel pans certainly offer better, even heating and also tend to heat up faster. The lighter weight makes it much more convenient especially when preparing more pancakes for a large group. The sleek design means that it can blend into almost any kitchen style.
Also read: How to Make a Cookie Cake With Cookie Mix
Size
Once you have determined which material makes the perfect griddle pan for you, the next thing to consider is the size. A lot of this will depend on the number of people you typically cook for. If you're just making pancakes for yourself, you probably won't need a monster griddle pan. But if you're making pancakes for a large party on a regular basis, you may want to consider more cooking surface for your meals. Another factor to consider when choosing the size of the griddle you want to go with it the type and size of burner you have to determine the right size of the pan. Some griddles stretch across multiple burners while still providing even heat distribution, while others are better suited for single burners.
Features
Some features can give an edge to one griddle pan over another one. Some of these features include:
Anti-stick material
Durability
Anti-corroding properties
Safe and easy-to-use handle
You would also want to have a pan that is dishwasher safe and easy to clean.
Read More: Best Mandoline Slicer for Sweet Potatoes
Frequently Asked Questions
Yes, all the griddle pans we recommended feature a warranty offer which varies from one model to another. Once you choose the right griddlef or you the seller provides all the documentation and information related to the warranty.
What should I consider most important when selecting the right griddle pan for making pancakes?
You should certainly consider all the features mentioned above when evaluating the different griddle pans. Nevertheless, quality should be your top concern. A poor-quality pan can affect your pancakes. Usually, a quality pan has all the required features.
You will need four major ingredients – one and a half cups of all-purpose flour, one tsp white sugar, one tsp salt, and lastly 3 and a half tsp of baking powder. First of all, take all the ingredients in a large bowl and sift them together. Once you mix this mixture, add around 1 cup of milk, an egg, and about 3 tsp of melted butter in the middle of this mixture.
Now, here comes the role of your grill. Heat it and spread some oil lightly. Finally, you can take ¼ cup of dough to make a piece of pancake.
Read More: Best Dutch Oven for Bread Baking​​
Whether you are enjoying the weekend with family or friends or having a great outdoor campfire, pancakes are always a welcome treat. With that in mind, the right griddle pan can undoubtedly make all the difference in how quickly and easily you can prepare your pancakes.
We have attempted to cover various types and sizes of griddle pans along with all their essential features and pros and cons to help you make the right decision. Make sure to consider all the features and factors mentioned above and evaluate the top 10 griddle pans for pancakes to enjoy your favorite pancake recipe every time.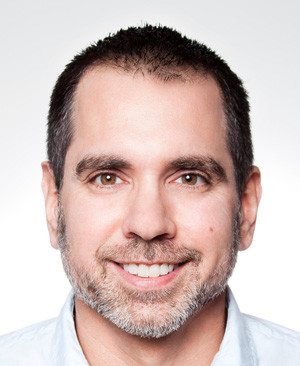 John DiBella is a graduate of The Culinary Institute of America, a cooking enthuthiast and a writer. When he's not writing blogs about home kitchenware, he enjoys hiking, camping, sailing and cooking.