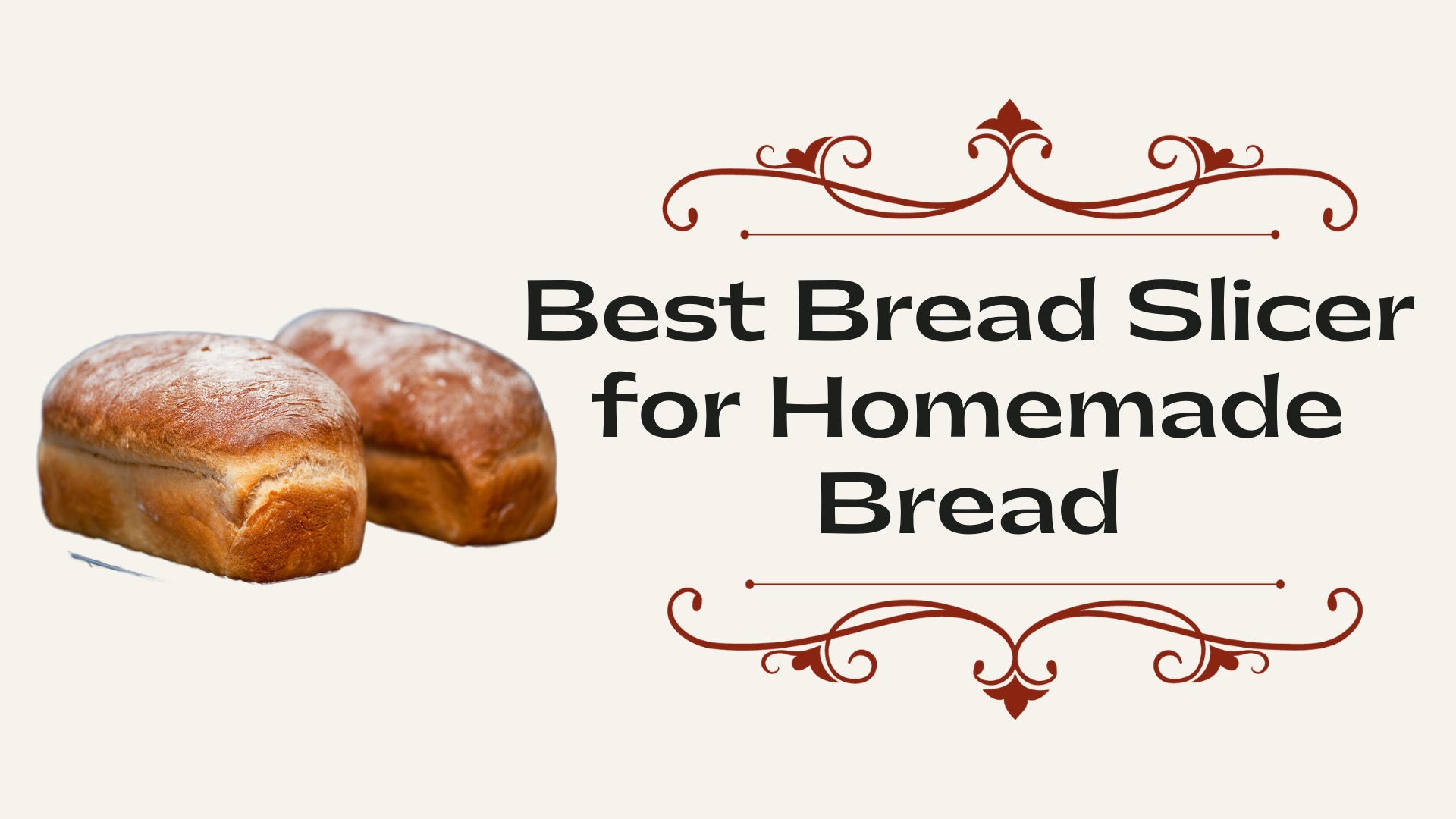 Who doesn't like the smell of fresh homemade bread! It definitely brings back lovely childhood memories for many. With the plethora of recipes available to make easy and simple bread at home, a lot of us are actually reliving our nostalgias. Isn't it?
If you are a passionate home baker or makes bread for a living, then we are sure how important the task of slicing the bread perfectly is to you. In fact, at times it turns out to be more difficult than making a proper bread itself! With the wibbly wobbly nature of soft and perfectly moist bread, obviously, it would be a herculean task for many. We are sure.
A sharp knife doesn't always serve the purpose, as you would have already guessed. But wait. Don't be the carpenter who blames his tool rather than his work. The technique and precision of doing it is equally important as the knife itself.
But, take a sigh of relief because we have a simple and practical solution to it.
Sit back and keep reading to get to know about the bread slicer in the market today.
As simple as the fact that there are quite a lot of best bread slicer for homemade bread reviews available online, we have put together the top bread slicers as per customer reviews and feedback.
Comparison Table of Best Bread Slicer for Homemade Bread
| Image | Product | Price |
| --- | --- | --- |
| | DB-Tech Bamboo Bread Slicer | Price |
| | Norpro Bread Slicer with Crumb Catcher | Price |
| | Kitchencraft Bread Keeper, Expanding | Price |
| | Eon Concepts Bread Slicer For Homemade Bread | Price |
| | The Bread Pal Bread Slicer | Price |
| | Bamboo Bread Slicer for Homemade Bread | Price |
| | Presto - Bread Slicing Guide | Price |
| | Kenley Homemade Bread Loaf Slicer | Price |
Top 8 Bread Slicer for Your Kitchen
1. DB-Tech Bamboo Bread Slicer
Are you a person who would like to stick to wooden products or tools in the kitchen? Or are you totally against plastic and synthetic materials for cooking? Then you have to go through DB-Tech bamboo wood bread slicer before making a decision.
This material not only helps you get the job done but is also made of pure wood and can therefore be recycled. Our kitchens are always overflowing with utensils and this era of modularization needs a product such as these which can be easily folded and stored effectively, within seconds after use.
To add to the above benefits is the product's efficiency in cutting bread and cakes with ease.
Bamboo wood material
​This product is made of eco-friendly bamboo material. It looks very stylish and attractive and will look great on the kitchen countertop. Also, this material is natural and extremely durable and will last longer.
3 different thicknesses
Normally store-bought bread slice will measure about 1 cm. With this bread cutter, you can choose between three thicknesses options- 0.8cm, 1cm and 1.2cm. The grooves allow you to select the thickness and will give you uniform sized slices every time.
Compact
Its spring-loaded flip out design allows you to quickly open and fold. This slicer is compact and storage-friendly.
Two versions to choose from
The bread cutter comes in two versions depending on the width. The original wide version is 7 ½ inches wide and the narrow version is 6 ½ inches wide.
2. Norpro Bread Slicer with Crumb Catcher
If you are an avid home-baker by profession or have to make large batches of bread or cakes for an event, then even the thought of perfectly slicing them is of course a nightmare. The nightmare could easily turn into a dream reality with one of the best homemade bread slicer.
So, if you are dreaming of building your own baking empire in the local neighborhood or even beyond, then think no further. Get yourself one of the best home bread slicer and get inspired to achieve more. Well, if you have just started with only baby steps towards this journey, then maybe you won't be able to afford a complicated and expensive bread slicer.
The Norpro bread slicer is at your rescue.
Brand value
The product is cheap, durable yet efficient. The Norpro brand is quite a familiar brand among baking enthusiasts and has been in the business since 1973 offering high-quality kitchenware and appliances. So, this slicer is a sure bet for long-lasting equipment.
Uniform bread slices
This innovative product is affordable and is an adequate no-frills manual device. Get all your slices looking uniform with its ½ inch slices. Well, the only limitation is that you can't adjust the slicer to cut any thicker or thinner- just ½ inch slices it is. But, coming back to your professional plan, isn't that what you literally desire. For all your slices to look the same?
Easy to clean
The tray to hold crumbs is a blessing when it comes to cleaning. Just dust up the tray and get going for the next batch of your bread or cakes. This slicer is easy to assemble, clean and maintain.
Impressive design
The wooden bar and the plastic shield covering makes up for a sleek and cute looking bread slicer.
3. Kitchencraft Bread Keeper, Expanding
So, if you are on a busy schedule and on the run all the time but still manage to find the time to cook and bake for yourself and your family then it is commendable, hands down. Pat yourself on the back for all the juggle and the melodrama that you go through to balance your work life and passion for baking.
And, finally, you manage to make time to bake your favorite bread and decide to take it for lunch as a sandwich. If it doesn't look good as it tastes, we are sure it would turn out to be an embarrassing situation if you decide to offer a sandwich to your colleague. Probably you would end up explaining yourself about the effort and pain you took to get this together, while your team of colleagues are laughing their way off even while munching on that tasty treat. Awkward it is!
Do yourself a favor and get one of the best products in this genre and see how your colleagues can get jealous of you.
Kitchencraft is an innovative kitchen tool that is very useful and practical.
Durable bread slicing guide
You can slice a loaf of bread into perfect same slices very easily and safely. It has one of the best bread slicing guides that is durable and sturdy.
Expandable bread box
Besides, the best part of this model is that it has an expandable bread box made of acrylic material. So, basically, you can cut bread slices and store it in the box to use it later. The box expands to 28 cm and has small vents to allow enough air to keep the loaf fresh. No need to eat bread that tastes stale anymore.
And absolutely no need to wrap the bread loaf in plastic wrapping. Due to expandable bread box feature, it can be considered the best adjustable bread slicer.
Acrylic material
The box is made of an acrylic material which is dishwasher safe and is very convenient to store.
4. Eon Concepts Bread Slicer For Homemade Bread
Kids love bread and all varieties of it for that matter. Be it bagels or French loaves, a sweet twist or a favorite flavor will make them excited about having homemade bread like never before. Prepare bread your own way (literally the mom's way) and pray that your kid doesn't notice the ingredients cleverly hiding in his sandwiches.
Now, when you are sure that it tastes yummy enough for him, make sure to get it looking perfectly like how it ought to be. This could be hard, but not with this bread slicer which one of our top picks of the best home bread slicer.
This model has won many mommy hearts and has one of the best bread cutter reviews.
Easy to use
Simply pull down the base of the slicer, place your loaf and adjust the divider to get going to get your professional looking bread slices. This bread slicer comes with 2 rubber padding allowing you to hold the slicer in place while using.
Multipurpose tool
It is one of the best home products for bread slicing, considering its small and compact size. The simple mechanism in this versatile device allows you to cut breads, bagels, cakes, cheese and even ham with the utmost ease. It is so a multipurpose kitchen tool more than a simple bread cutter.
5 different thickness for slicing
It's a practical and inexpensive tool that will add to your expertise in slicing homemade breads. It is extremely easy to use and is customizable to variations of 5 different thicknesses while slicing.
Durable material
The high-quality environment-friendly ABS resin plastic is strong and durable. The cutter undoubtedly goes into the dishwasher leaving you hassle free of cleaning. Besides, the material is nontoxic, odorless and can withstand temperatures of -10 degrees to 90 degrees.
Storage
The Eon concepts product is foldable making it so storage-friendly. Besides, this compact device is space saving and leaves you so much room for your baking experiments. The mini bread recipe e-cookbook with this model will definitely help you in that.
5. The Bread Pal Bread Slicer
If you already have a bread slicer and not happy about it, then we suggest you take a look at this model. The bread pal bread slicer could be a solution to the problems with your old bread slicer.
Or, if you are simply looking to upgrade your kitchen with even better, practical and functional tools, then you simply have to take a look.
Spring-loaded loaf lock design
Many times, while using a bread slicer, the problem lies in placing the loaf securely before cutting. It so happens that the loaf may have to be literally squished into the bread slicer. But, with the bread pal bread slicer, there is another way to do this.
This manual slicer comes with a fully automatic spring-loaded loaf locking design. Simply rotate the spring-loaded knife guides into their self-locking open position, place the bread loaf, insert the stop and get going.
High-quality hardwood material
The bread pal slicer from Sierrabase is affordable yet not made of cheap material. It is made of high-quality American hardwood, birch or maple and so is very durable and last for a long time. It also has a safe cutting surface which is also easy to clean.
Storage-friendly
This one is extremely user-friendly and is so easy to assemble. Besides, it can be folded and stored away. This compact device gives you foolproof slicing every time.
Easy to use
It is not clumsy and stays put while slicing bread or cakes. In fact, this slicer can hold all types and sizes of bread or pastries. So, it serves more than just a bread slicer.
With its unique design and durability, the bread pal bread slicer from Sierrabase is one of the most loved and accepted bread slicers all over the world. With the bread pal, you literally get what you pay for.
However, it does not have a tray to hold crumbs. That could make your slicing a messy deal. But considering the many advantages that this model has it is only a small drawback.
There are quite a lot of features that we love about this model. A few are mentioned below.
6. Bambusi Bread Slicer for Homemade Bread
Slicing bread has never been easy. Especially when you are a novice in baking and getting to know the challenges in making a perfect bread. With all the effort and time that goes into baking a perfectly healthy bread, imagine if it turns out to be a disaster while slicing. Probably you wouldn't bake as often as you dream you would have.
In fact, as disheartening as it sounds, you may even be discouraged to follow that health-conscious diet after all. Yikes!
The bamboo wood bread cutter and slicer is the perfect savior for a newbie at baking. It is so simple and easy to use, that you would definitely make an excuse to bake more healthy bread, just to use this device.
4 thickness varieties
Get your perfectly sized bread slices with a 10" knife. This wooden appliance has grooves with 4 slice thicknesses, enabling you to choose how thick you want your bread slices to be. Just expand and contract the slicing board and choose the right thickness you desire. This cutter works with any sort of bread including French bread, bagels, pound cakes and many more.
100% organic bamboo material
This manual bread slicer is made of organic bamboo material and is a perfect décor piece to your kitchen with its classy wooden look. The side panel holds the bread or cake perfectly for better slicing. This environment-friendly organic bread slicer is 100 % free of BPA and other chemicals found in other plastic bread cutters.
Easy to clean
The tray to hold crumbs enables you to have a hassle-free time while slicing and also helps you to clean the mess in a jiffy.
Durability
The sturdy and strong design of the bread cutter gives it long lasting durability and the best part is that it has a lifetime guarantee. We definitely recommend this piece of art as an asset to your baking journey.
It is compact and can be stored easily after folding flat.
7. Presto - Bread Slicing Guide
If you are not yet impressed with any of the above-mentioned bread slicers, then have a go at this particular model. This is a very innovative product very different from its conventional wooden counterparts not only in the material but also in the design. Hence, the relatively higher price!
The product is made in such a way that you can easily place your bread or cake within it to be sliced uniformly, no matter how thick it is. It works best for loaf having a size of around 5''. The durable quality of the material used to make the product prevents wear and tear.
Make use of a long knife for best usability. The incredible design of this product allows you to keep the bakery product to be cut, in the right position, thereby making things easy for regular usage.
Unique "Tilt" design
The presto bread slicer can hold loaf more securely as it has a tilted structure. The loaf stays in place while slicing and so is very easy to handle. It can hold both regular sized as well as bread machine loaves.
High-quality product material
The slicer is made of a high-quality plastic material. So, it is can resist any kind of scratches and is very durable.
Precision slicing
This is one of the best bread slicer guide as it is coded for selection, which is usually not seen in other guides. The guide slots are designed for easy knife alignment and ensure extreme safety.
8. Kenley Homemade Bread Loaf Slicer
As times have changed, we have changed our ways too. Life has become easier than our previous generations, thanks to the many smart gadgets today.
While our grandmothers and mothers struggled with day to day tasks including slicing bread, we have found an easy way out. Among the many big and bulky kitchen tools, small and handy tools have found their unique places too.
All these handy tools from ice cream scoopers to bread cutters have made our jobs easier when they replaced regular tools that we already have in our kitchens. Time management has been on top of priorities in our daily to-do list itself. With very little time in hand to cook and clean we have all resorted to quick getaways by using these practical gadgets.
So, if you are a gadget freak or is simply interested in making kitchen tasks easy, then take a look at the best homemade bread loaf slicer.
Attractive design
The first look of this tool will leave you feeling attracted to it. The wooden finish gives a great décor touch to your kitchen, be it modern or otherwise. This bread slicer by Kenley is so easy to use that even kids can handle it safely.
Thickness size to choose from
There are three slice sizes to choose from. You can have your slices either 1/3",3/8" or ½" in thickness. So, there will something to please everyone in the family.
Easy to use
It is big enough to hold any loaf size and convenient to store as it can be folded. Just unfold the guides, place the stopper in the appropriate slot, place the cake or bread to be cut and start slicing. It's as easy as that. You can cut bread and cakes so quickly that you might be surprised how fast you finished your kitchen chores.
Easy to clean
Just be cautious while cleaning and not dump it in the dishwasher. A simple wipe with a damp cloth will do the trick just the same. The bread crumbs can be brushed out of the cutting board. It is easy to disassemble and clean. This loaf slicer is compact when folded and doesn't take much space on your kitchen counter.
Organic bamboo material
The bamboo cutter is definitely much better than any plastic material. It is made of environment-friendly quality bamboo material. It is free of chemicals and safe to use. This wooden equipment will blend well all the wooden utensils you have on your kitchen countertop.
Features and Factors to Consider When Buying a Bread Slicer for Homemade Bread
To many, slicing bread is too simple a subject to discuss. However founded that is, buying a good bread slicer for homemade bread is by no means a simple task. There are several bread slicer options available, with varying features. If you hope to choose a good slicer that will serve you well, here are some features and factors you should consider before you make your final choice.
Uses
Homemade bread does not have a standard size or shape. It would be best to consider the type and sizes of bread you typically bake, so you can make a choice that will fulfill your unique needs. If you bake small loaves of bread exclusively, the slicer type you require is much different than someone who bakes tall and large bread. Also, you should consider the slice sizes you want. Some slicers are able to produce only one slice size, while some can offer multiple slice sizes. All in all, you should clearly define what you need a bread slicer for before you can choose a fitting appliance.
Materia​l
The choice of material is largely dependent on your personal preference. Bread slicers are typically made with plastic or wood. While wooden slicers are usually more durable than their plastic counterparts, there are durable plastic options as well. If portability is really important to you, you may want to go for foldable plastic slicers.
Furthermore, plastic bread slicers are easier to clean, and some are even dishwasher safe. If you put a wooden slicer in your dishwasher or store in a damp place, you risk mold and mildew growth. Wooden slicers are typically more expensive, so if you have a limited budget, you may want to consider plastic options. Both materials have their respective advantages and disadvantages, and you should make your decision based on these factors.
Size ​and Storage
When picking out a bread slicer, you have to be particular about the overall design, size, and storage capability. The highlight of many bread slicers on the market today is the storage capacity, with a lot of manufacturers incorporating ample storage space into their designs. You surely don't want your bread to dry up as you cut.
Additional Features
There are some additional features that can improve your experience with bread slicers, from crumb catchers to storage compartments, adjustable slice size, and more. In particular, we see the crumb catcher feature as a necessary feature that should be incorporated in more bread slicers. It makes it easier to clean up after cutting bread.
Why Choose a Bread Slicer Instead of a Bread Knife?
It stands to reason to question why a bread slicer is better than a bread knife, as both utensils are manually operated, with the exception of electric slicers. In simple terms, bread slicers are easier to operate than using bread knives.
Firstly, bread slicers don't require as much effort as bread knives. When you have to cut multiple slices and have them all look good, a bread knife can be insufficient. It doesn't matter how good you are with a knife. You will find it almost impossible to achieve even slices. Furthermore, bread slicers create less mess and food wastage. With a feature like a crumb catcher, you can cut bread without messing up the countertop.
Frequently Asked Questions
Bread slicers are either mechanically powered or operated manually. We have reviewed manual slicers because they are more fitting for the typical household. You don't have to necessarily buy a mechanical slicer if all you need to do is slice bread occasionally in your home. However, if you make homemade bread as a business or if you run a restaurant and have to cut bread often, you may want to opt for a mechanical option.
Most foldable bread slicers are made from plastic. While plastic material can be reasonably durable, they are not as durable as the wood material. All in all, foldable bread slicers are not the most durable, simply because their parts are not permanently fixed, and with the constant folding and unfolding, the parts will gradually weaken.
A meat slicer can be used to cut several foods, bread inclusive. Nonetheless, a dedicated bread slicer is still the best option to cut bread with.
If you love breads and enjoy baking breads and cakes then get a good bread slicer. Your passion in baking can die down if you don't see good results.Make sure to check the right reviews and decide on the model you want to own. This review should have given you enough ideas to make the right choice.
A good bread slicer is a simple tool that brings your baking marvels into perfect shape. Save time and energy with a good bread slicer. Simply own one and turn your cooking art to dream realities.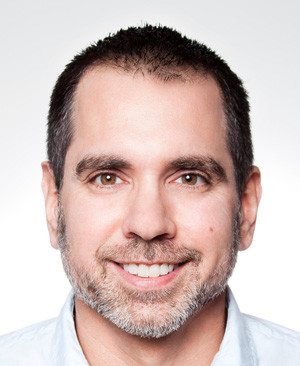 John DiBella is a graduate of
The Culinary Institute of America
, a cooking enthuthiast and a writer. When he's not writing blogs about home kitchenware, he enjoys hiking, camping, sailing and cooking.