Camping is an interesting adventure. Apart from relaxing, you get an opportunity to enjoy the view. You enjoy the calmness and also the peace of mind. You get an adventurous experience you can't have in the city. If you have never gone camping and you intend to make some future camping trip, read on. There are essential things you require to carry when going camping. Cooking gears are among the most important items.
You don't have to cook simple food when camping. With the right type of cooking gear, you can prepare mouthwatering meals. You might be planning for tent camping, RV camping, backpacking, or even car camping. Here is the best Camping Cooking Gear for Every Type of Camper. The temptation to carry almost everything in your kitchen is real. That's not necessary. Ensure the cooking gear should be easy to clean, portable, and also highly functional. You require items that will help you prepare the food, cook, and even serve. Check the list below.
Do you want to fly some eggs or sear some pork chops when camping? That's possible with the help of the cast iron skillet. It's highly durable and can withstand the heat of hot coals. Carrying it is easy since it doesn't occupy much space. It is naturally non-stick, which makes it easy to clean.
Once you decide to carry the skillet, remember to carry some vegetable /canola oil to season the pan. A paper towel or cloth is important for wiping. Gloves will help you to grip the skillet. Before packing the skillet in the car, you can first put it in the grocery bag. When you want to use it, it will still be clean.
When camping, you require to heat food or even boil some water. Remember, if you are camping near some natural water source, it not safe to drink the water before boiling. How will you achieve that easily? You require a camping stove. Apart from being portable, it is compact and lightweight. That makes it easy to pack and carry.
Regardless of climatic conditions, whether windy or wet, you can easily ignite your camp stove using a lighter or even a match. The stove will cook the food evenly with variable heat. Unlike when using the campfire, the camp stove will not produce ash since they use gas. That ensures that your food doesn't get ash particles. Chances of burning the food are low when using the camp stove. Unlike the campfire, you will not waste time going to correct firewood.
After undertaking several enjoyable activities, you require to eat healthy food. You can't just eat fruits alone. Use the pot to make a sumptuous meal. There are varieties of camping pots you can choose. Their sizes are different, as well as the material. The right one to choose will depend on your preference.
When cooking at home, you use this wooden spoon almost every time. What makes you think that it's not important when camping? Remember, it helps you when stirring food, sautéing, or even taste testing. Unlike metallic spoon, the wooden one will not heat to high temperatures that can burn you faster. You will not even fear to scratch the pots and bowls using the wooden spoon.
How will you prepare your food without a sharp knife? That can be tricky. Ensure that the camping knife is durable and rigid. You might require cutting some ropes. The sharp knife will make that easier. When camping, you might require sharpening sticks and clearing the camping site. A sharp knife will help you do the work faster.
One mistake you can do when going camping is forgetting to carry a lighter. Unlike the match, good quality lighters are wind and waterproof. They are durable, and you can also refill them. You require carrying several pieces when going camping. Why should you require fire when camping?
It will help you stay warm. You need it to cook food and sterilize water. The fire will also help you illuminate the area as well as keep the predators away.
Now that you have taken a break from the city and want to enjoy nature, you can't risk drinking contaminated water. How will you explain to your colleague the beauty of camping when you fall sick thanks to consuming untreated water?
Chances of carrying enough distilled water are minimal, especially when camping near a natural water source. That's when a camping kettle comes. It has durable material that makes it extremely sturdy and dependable. It has a lightweight making it easier to carry around. Its lightweight makes it easy to carry around. It's also easy to use and has heat resistance handles.
Burning your finger can spoil your fun. To avoid that, pack some oven gloves. The heat resistance cooking gloves will protect your hands from accidental burns. They also make your cooking comfortable. When lifting your cast iron and other pots from the fire, you will not fear to burn your hands.
When preparing vegetables, fruits, or even meat, a good camping cutting board is vital. The cutting board is affordable and helps you prepare your food safely and with ease. When choosing a camping cutting board, consider its material, size, and strength.
Don't forget to carry a tong when you go camping. Besides using it to pick large pieces of food from the boiling pot, you can use it to turn meat when flying on a pan. Apart from protecting you from burning your hands, its handle can help you crack open a bottle.
11. Bottle Opener/Can Opener
Nothing is refreshing, like taking a cold drink on a hot afternoon. It can be frustrating opening the bottle without the right opening tool. Trying to rip it using your hands or teeth can be dangerous. That's where a bottle opener comes in.
Fortunately, you don't require many bottle openers. One is enough to help open the bottles of all the people in the camp. Why should you forget a bottle opener? No good reason. It's portable, making it easy to carry in your pocket or even a bag. It's accessible. Some even use it as a key holder. It's simple to use, thus a necessity when camping.
Other best camping cookware sets are the eating utensils. After cooking some yummy food, you can eat from the pan, especially if you are more than one. If you do, it might not be fun. When parking ensures that you have the item you use to eat.
For instance, you require some plates, cups, bowls, nesting mug, not mention forks, spoon, and knives. You can also consider investing in reusable dinnerware. It's affordable and durable.
You might not be in an expensive hotel, but there is no harm making the table look attractive. If the table is wet, covering it with a reusable tablecloth makes it appealing to set your meal. It will help you cover your cooking gear if rains.
It will protect you from having a messy dinner. You can use it to clean your table and also your hands. You have no reason for failing to carry a napkin since it is affordable and also readily available.
15. Collapsible Water bottles
When camping, you need to stay hydrated. That's why, carrying a collapsible water bottle is vital. Packing the collapsible water bottle is easy since it takes a small space. If the bottle has water, you can squash it to fit in your bag. If it is empty, you can collapse it and fold it to fit your bag or even pocket.
The bottles are environment friendly as compared to buying plastic bottles which you dispose of any time.
Again they are economical since you can use one for a long time. The silicon material enhances their durability. The silicon water bottle can withstand extreme temperatures; you can put cold drinks and or hot drinks. If you decide to go hiking, you can carry it. Its lighter compared to the glass bottle.
They are flexible, making them good for the kids. So if you go camping with the kids, there is no problem giving the silicon water bottles. They are flexible and can't get ruined if the kids drop them unlike other glass bottles.
16. Reusable Food Containers
When camping, you need to be mindful of the environment. You don't go throwing away leftovers for the sake. To minimize wastage, carry some reusable food containers. Apart from leftovers, you can store some fresh ingredients in them.
When camping, you need to be mindful of the environment. You don't go throwing away leftovers for the sake. To minimize wastage, carry some reusable food containers. Apart from leftovers, you can store some fresh ingredients in them.
After undertaking some energy-intensive activities when camping, you require some cool drinks. Carrying a refrigerator or a freezer when going camping can be a bad idea. You require a cooler. It will ensure that your drink remains cold. It will also help you preserve the food hence minimize wastage.
A wheeled cooler is a nice option. Apart from having great mobility, it has a space-saving design. Its durability and sturdiness make it a nice option for camping. Its cooling capacity ensures that your drinks remain cold for long. If you don't have enough chairs, it can act as one. If you haven't put ice, you can pack some clothes, books or other items.
One of your biggest concerns when planning to go camping is taking a bath and washing utensils. The uncomfortable situation may tempt you to withdraw from the trip. The good news is that washing utensils should not be a headache. You only require a camping sink.
It's portable; hence you can move it easily around your camping site. You have a variety of choices to choose from since they have different sizes and colors. Another concern could be about the quality of the water you are using when camping. Worry less since the camping sink can help in water purification.
Again apart from dish-washing, you can use it for bathing. It's highly versatile, making it good to use when camping. It doesn't require any professional assistance when installing, hence easy for self-installation. It has a good storage capacity since it has an inbuilt tank.
You can use it when cooking, grooming your pets, and even cleaning up.
Camping sink is beneficial since it allows you to maintain cleanliness in your camping site. Remember, the water you are using won't flow to the ground. Instead, it will flow into the drainage line of your campsite. If the campground is uneven, you can adjust its legs to enhance stability. Its high-quality FDA-approved materials make it safe for your health.
Observing proper hygiene is vital when camping. You wouldn't risk your utensils getting contaminated with dust and animals, among other things. One of the appropriate ways of keeping your wet utensils is placing them in a dish drying rack. It is hygienic and will protect you from contaminating diseases like chorea.
Observing proper hygiene is vital when camping. You wouldn't risk your utensils getting contaminated with dust and animals, among other things. One of the appropriate ways of keeping your wet utensils is placing them in a dish drying rack. It is hygienic and will protect you from contaminating diseases like chorea.
You can't sacrifice hygiene just because you are camping. The effects of bacteria would be the same, whether camping or at home. That's why a biodegradable soap is vital when camping. You can clean and wash with it. You will be spoilt of choices when deciding on the right one to pick. Unfortunately, this soap is not environmentally friendly.
After washing, avoid pouring the water on a stream or even in a water source. It may harm the animals. If your campsite is next to a water source, dig a hole at a distance and pour it in it. That will ensure that it doesn't flow in the river. Pouring it on the grass near your camping site is not good since it may harm the animals that eat the grass.
Are you looking forward to eating some grilled food? You require carrying a camp grill. Grilling food at a campsite together with your friends is one way of boosting social relationships. It also helps you eat healthy food. Do you love meat? When you fry it, you will take all the fat content in it.
Grilling helps drain some excessive fat since it will drain away to the fire. That makes you eat healthy meat with less fat. Do you enjoy eating grilled vegetables? Unlike the steamed vegetables, grilled vegetables retain vital vitamins and nutrients.
Grilled food also helps you avoid butter. Since butter has high calories, researchers associate it with heart diseases. When grilling food, you don't have to add any butter. Finally, grills are convenient since they take lesser time to cook.
Fire will scare the predators and also give you the warmth you require at night. So, how much firewood would you require? You can also waste a lot of time trying to look for some when camping. The next best option is to carry some with you. You can't get some at home, you can even buy.
If you buy the right type of firewood i.e., hard and dense, you will enjoy the campfire for long.
If you have nowhere to buy some, search for the firewood's before the sunset around your campsite. Wear some gloves to avoid getting cut by the woods. Search the firewood in an open area where there is a possibility of getting dry firewood. If it's in a forest, be careful not to get lost. It would be a horrifying experience.
Packing the right cooking gear when going camping can help you make a delicious meal. That's why you need to write a list of what you require to avoid forgetting essential items. Remember, you require the right gear to prepare food, cooking, and even serving. You also require the right items to help in storage as well as cleaning. When camping, be mindful of your environment. Avoid pouring dirty water on a water source. You should consider items that are portable, easy to use, and multifunctional. Such includes the camping sink. You also have the option of carrying some items like grill depending on your preference. Firewood is also important since you will enjoy campfire the entire night.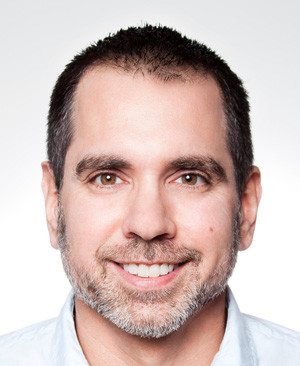 John DiBella is a graduate of The Culinary Institute of America, a cooking enthuthiast and a writer. When he's not writing blogs about home kitchenware, he enjoys hiking, camping, sailing and cooking.