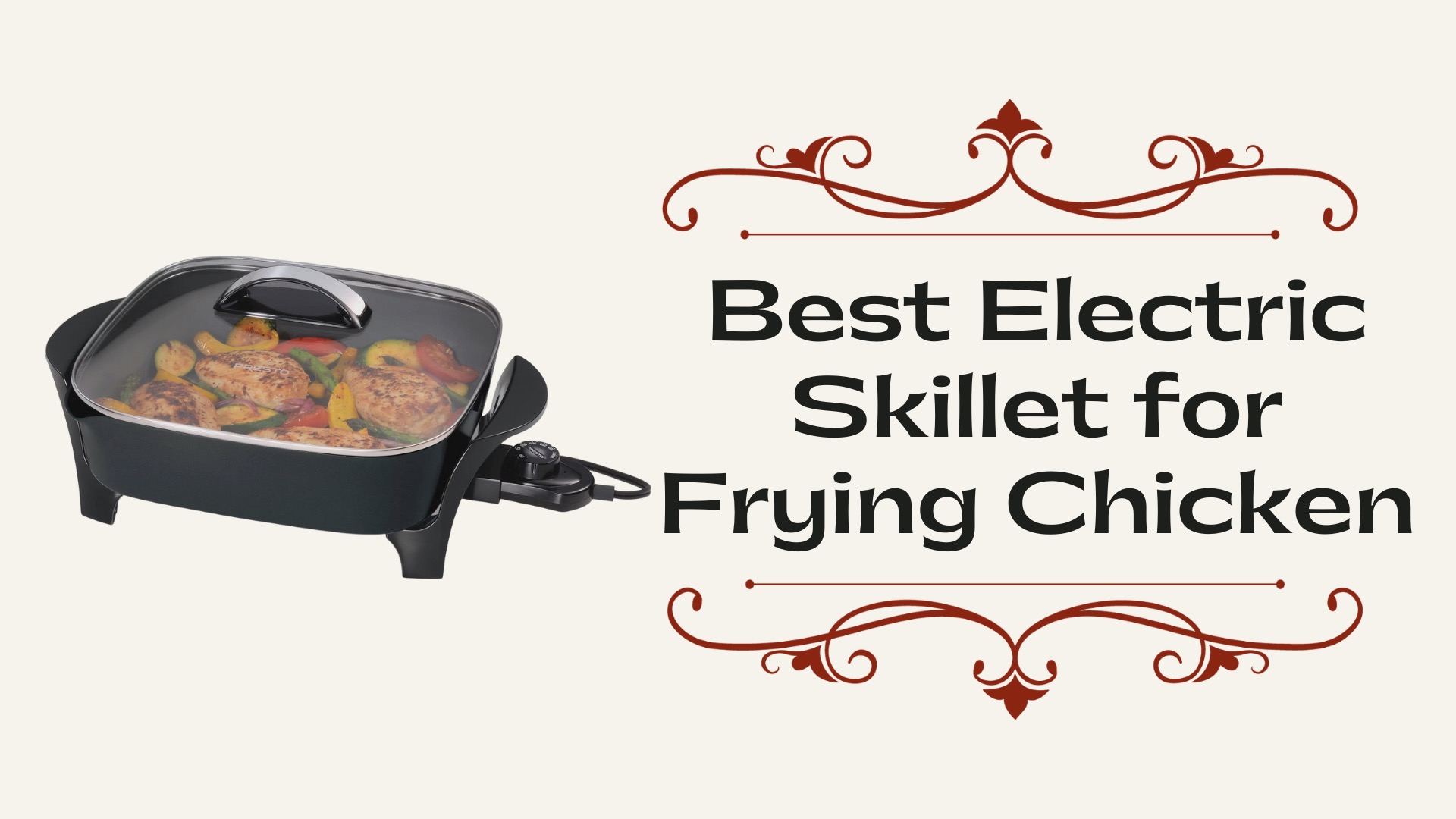 When you think of all the pots, pans and cooking equipment in your kitchen, are you always drawn to one favorite piece? Although your wok may be impressive and your blender may make fantastic smoothies, can anything really beat the electric skillet?
It surely is the most versatile piece of kitchenware you can own. It can cook almost anything you ask of it, quickly and evenly.
Not only will it save your money, no more need to have the oven or stove on for hours, it can also save your time. Cleaning just 1 skillet, even after a big breakfast of many items, is almost pleasurable when you're used to cleaning up for hours on end!
Whether you're looking to update an old model or this is your first venture into the land of electric skillets, then please have a read through our reviews.
We won't tell you which is the overall best product, there are way too many variables.
We will tell you that we have found 10 of the best electric skillet for frying chicken so that you can decide which is the best one for you.
10 Best Skillet for Frying Chicken
1. Presto 06857 Electric Skillet
If you have many hungry mouths to feed then this large skillet from Presto is worth your serious consideration.
It is 16-inches long and almost 3-inches deep, that's big enough to cook for a large family, or maybe for a small one and keep it for a few meals.
We love the fact that the base and the handles slip off and sit inside the skillet itself to make for simple storage. It is only 5-inches deep and can slot away in most cupboards.
You can use it to roast, stew, grill, deep and shallow fry and even to bake. Bread and cakes come up perfect every time and the non-stick coating guarantees it just lifts out of the pan.
That same non-stick coating continues to outside too, so any spillages will wipe away just as easily as the inside. Talking of cleaning, once the electrical unit is clipped off, the entire thing is dishwasher safe, even the tempered glass domed-lid.
It has a spout to make pouring simple, then when used as a buffet-server, that spout becomes a nice place for serving spoons to rest. The handles remain cool for safe transportation.
This electric skillet looks and behaves like a high-quality piece of kitchen equipment, every home should have one.
2. De'Longhi Electric Skillet
De'Longhi has long been a brand name that we relate with quality and reliability, this electric skillet is no exception to that rule.
This is a large skillet, ideal for a family gathering, imagine how much Jambalaya you could make in it. Should your guests decide to stay over, a mountain of bacon and eggs for breakfast will be served in no time.
Use it to fry, grill, stew, boil, and bake, the options are endless.
This skillet has a heating element embedded into the base which means it cooks efficiently, the heat is equally dispersed over the whole cooking surface. This allows all of your ingredients to be cooked evenly.
Settings are variable, much better than a choice of just high, medium or low. You can turn the dial to set the temperature at anywhere between 200° and 400°. If you have made a casserole or stew, for example, turn the dial down to keep it warm, the glass lid will help with this too.
There are adjustable vents to allow steam to escape and the handles have been designed with a stay-cool technology to ensure everyone's safety.
The non-stick coating is simple to wipe clean, or you can put the skillet base and lid in the dishwasher.
3. Oster Electric Skillet
If you're seriously organized in the kitchen and like to prepare a few meals in advance, then this large electric skillet may be the one for you. Either that or you like to feed the neighbors each time you prepare a soup or stew. You get my drift, it's big!
The design of this Oster skillet is gorgeous, the black and chrome would enhance any kitchen or dining table. The handles remain cool to the touch and so carrying it from one room to another can be done with ease.
The temperature control dial is variable, from 150°F upwards, there is also a warming function. Controlling the temperature of your cooking is so simple,  heat conducts evenly over the non-stick base.
The tempered glass lid is ideal to let you keep an eye on the meal you're cooking without letting any heat escape. Steam is released through the vent hole.
Cooking a huge one-pot meal has never been so little hassle, cook it, serve it, remove the temperature probe and put it in the dishwasher. Easy and time-efficient.
4. Proctor Silex Electric Skillet
If you've decided to go for an electric skillet slightly on the smaller side then Proctor and Silex have this 10.5-inch square one. It is more compact for storage, lighter to transport yet is still big enough to prepare a family meal.
You could comfortably fit 4 or 5 generous chicken breast or fish fillets in it. The even heat distribution also means that if you choose to cook just 1 or 2, they will cook evenly too.
This skillet has a great adjustable heat control, from 200°F up to 400°F. If you set the dial even lower it will keep your food warm. The glass lid fits snugly and allows you to see what's happening inside the skillet without the need to remove it and lose heat. The lid is safe for the dishwasher.
The non-stick coating makes it suitable for all types of cooking, frying, grilling, and soup-making to name a few, this diversity makes it best non stick electric skillet.
At less than 5-pounds in weight, it is easy to carry, the handles will stay cool even when the contents are at their hottest.
5. Cuisinart Oval Electric Skillet
Now we're off for a visit to the higher end of the price scale. If you buy things just on how they look then we would be amazed if you could resist this Cuisinart skillet. It is actually a thing of beauty!
Don't be fooled by the image, it isn't circular, it's oval and has a non-stick cooking surface measuring 12-inches x 15-inches. The base may look like stainless steel but it really does have a non-stick coating baked on. One that is so good that cleaning is simple, just a wipe over with a non-abrasive cloth and a little warm water, it will look brand new again. It is actually dishwasher safe but it's your choice whether you would want to trust something so pretty in amongst the everyday pots and pans!
The skillet has a temperature dial that goes all the way from 'warming' to 450°F. Indicator lights show when the desired temperature has been reached.
The glass lid has the same brushed stainless steel trim and handles that the rest of the skillet has. It really does look like the best stainless steel electric skillet that your money will buy.
6. NESCO Electric Skillet
If you're sending a child away to college, if you own an RV and love to travel, or if you're at home and only need to do portions for 1 or 2 people, then this skillet is ideal for you.
Don't be fooled into thinking it won't hold much, the depth ensures it's big enough to cook a small roast or a whole chicken.
The thermostat temperature control is simple to use and understand, numbered 0 through 5, 275° at its lowest setting means it's capable of searing, frying, steaming and baking. It truly is the only cooking companion you should need on your travels.
The glass lid is vented and dishwasher safe, the rest of the skillet can be wiped down with a warm soapy cloth, rinsed and dried well before next use.
Although this is a relatively lightweight skillet, it looks and feels particularly sturdy.
7. Presto 06852 Electric Skillet
Presto offers us another jumbo-sized electric skillet, big enough to feed a really large family.
Its attractive design means it is perfect to carry from the kitchen and put as a centerpiece on any buffet table. Even better, the tempered glass lid not only keeps the contents warm, but it also allows your guests to see what's on offer inside.
We like the fact that Presto also covers the outer of the skillet in their deluxe non-stick coating, no matter how hard you try, something is always going to spill over and mark the outside. This is just as simple to wipe off as the interior. If you remove the temperature control, the whole thing can go in the dishwasher.
The skillet is 3-inches deep, great for cooking a big chicken, the lid domes so that gives you extra breathing space too. The high sides are perfect for cooking lovely big soups, stews, and casseroles. In fact, this skillet is versatile for pretty much every cooking method.
8. BELLA Electric Skillet
This is our first look at a ceramic coated electric skillet and I can safely say we're impressed.
Firstly, the ceramic is PTFE and PFOA free. Secondly, it has been strengthened with copper titanium which makes it 8 times more durable than other standard non-stick coatings. It is also more time and energy efficient as food will cook up to 30% faster than those same standard skillets. That strength means using metal utensils is perfectly fine, it is resistant to scratches.
The square skillet pan looks attractive, it's a copper color. It cooks evenly and has a temperature probe that is easy to operate. It cooks up to 450°, so flash frying is simple.
The snug-fitting tempered glass lid is dishwasher safe, and once the probe has been removed the whole skillet is safe to be totally immersed. The coating is so tough that it shouldn't need it. A wipe around with a wet cloth is usually enough.
Testers love the slidey surface, chasing a fried egg around the skillet is particularly fun they say! Maybe this could be the best rated electric skillet!
9. Hamilton Beach Ceramic Electric Skillet
If you have owned electric skillets and are looking to replace one, maybe because the supposed non-stick coating has begun to deteriorate, take a look at this.
This skillet from Hamilton Beach has a Durathon Ceramic coating that is guaranteed to be 4 times tougher and more durable than standard non-stick linings you may have previously tried. This coating is designed not to crack or peel.
It is plenty big for a family, so big that sausage can sizzle away on one side while the eggs fry on the other side, there's even room for a couple of tomatoes in there too!
The heater dial is simple to operate and goes from warm up to 400°F, perfect for flash frying or just keeping recipes warm on the buffet table.
The vented glass lid is dishwasher safe, in fact, the whole skillet is once you have removed the temperature cord. As the copper non-stick base is of such high-quality, testers think that hot water and a paper towel is sufficient to give it a quick wipe-over and return it to looking like new.
This is an attractive pan, efficient and durable. Cool-touch handles are a great finish touch, ideal for when you need to transport your prepared meal.
10. Presto 06620 Electric Skillet
If you're looking to prepare a stew for a family of 4 then this could be the skillet for you. Or maybe you're part of a couple and are super-organized enough to prepare meals for a couple of days. Whatever your reasoning, this is worthy of your consideration.
This final skillet is the first one we've looked at that doesn't have a glass lid. It instead has a domed plastic Ever-Nu cover, it reminds me of the traditional skillets that we can all picture our mama's using. The technology in the lid ensures it won't warp, peel or bend.
It has a warming function on the temperature dial, perfect for when the meal is prepared but the diners aren't! It also heats up to 400° and the temperature maintains well, allowing your food to cook evenly at the temperature you require. Once the heating unit is removed, the whole thing becomes dishwasher safe and fully immersive.
We love the high dome on the lid, it adds more cooking capacity, perfect for a medium sized roast or chicken.
The manual has a few great recipes you can try, including cooking times and temperatures.
Why use an electric skillet?
There are many reasons why an electric skillet is an ideal way to cook, most of which center around convenience.
Whether it's more convenient to have 1 piece of kitchen equipment that does the job of many, or maybe you are restricted for storage space, you may prefer the time efficiency or love the fact that you can take it on your travels.
Some people only have access to electricity, are living through renovations or have simply watched their mother use a skillet and just want one.
You just put it on a counter-top, plug it in and within a minute or 2 it is ready to cook on.
It really is extremely versatile, and if care for properly, it can last for many years to come.
Whatever your reasoning, we are sure that once you make your investment you will use it over and over again.
Also Read: Best Griddle Pan for Pancakes
How does an electric skillet work?
It's very simple. There are electric coils on the underside of the skillet, electricity is passed through a cable to them. As they begin to warm, the heat is transferred directly through the conductive base of the skillet and the surface begins to warm up.
There will also be a thermostat attached to the cord to allow the user to set the desired temperature, which will then spread evenly across the entire cooking surface.
Also Read: Best Dutch Oven for Bread Baking
What can I do in my electric skillet?
What can't you do?
They really are the most versatile pieces of kitchen equipment as they are ideal for many methods.
Frying- Use a shallow covering of oil, and medium-high heat. Makes the best fried chicken.
Braising– Firstly seal the meat on high heat in a little oil, then reduce heat and add liquid.
Simmering- Ideal for casseroles, soups, and stews that need to cook low and long.
Stir-frying- Medium-high heat and a little oil, meat first for a couple of minutes then add vegetables.
Roasting- The same was as braising but with less liquid and your favorite vegetables
Baking- Cakes, muffins, biscuits, and cornbreads are just some of the things your skillet will bake.
Broiling- Although the heat comes from below, and not above, cooking your bacon and eggs in an electric skillet will give you the same great results. Who doesn't love crispy bacon?
Types of Electric Skillets
Aluminum- This is a very popular choice as it is lightweight yet very durable and strong. It is also an excellent heat conductor, allowing the cooking surface to heat evenly.
Stainless steel- This option always look attractive, the silver finish makes it look and sleek and expensive. The best stainless steel electric skillet is usually found at the higher end of the price scale. Often they have no non-stick coating as they will build up their own over time. Seasoning is usually required before the first use. Just rubbing a coating of oil all over the pan and then wiping it off before use. Caring correctly for this skillet will give it a natural non-stick surface for years to come.
Ceramic Coating- This style is becoming a much more popular choice, particularly with people who have struggled with traditional non-stick coats.
Ceramic cookware is baked at high temperatures in kilns. This means there are no chemicals used in the non-stick process, something consumers are taking into consideration more and more. Not only are they very tough and durable, but they are also better for your health.
Also Read: Best Wok for Electric Stove
There are many things to consider when investing in an electric skillet, here are a few handy hints.
Best size electric skillet- This is all down to personal choice. If you have a large family or entertain regularly then we recommend one of the 16-inch ones. These are also ideal for smaller families who like to prepare their meals in advance. You will need to check depth too. More compact ones are ideal for students, travelers, and individuals, It really is down to individual requirements.
Weight-  If you're going to be moving a full skillet from one place to another, consider how heavy it might be. Aluminum will always be lighter and easier to carry.
Design- Cool-touch handles are always useful, so much less hassle than having to struggle with oven gloves. Do you prefer a clear glass lid? Some have a steam release valve, others don't. If you will be using the skillet as a centerpiece on a dining table or for a buffet, then obviously you want it to look attractive too. Some have spouts to make soups and sauces easier to pour.
Storage- If kitchen space is at a premium then you must consider if there's enough counter space for it to sit on and also if there's enough cupboard room to store it. Some of these skillets are substantial pieces of cookware. Look out for ones that fold in on themselves, or where handles and bases store inside the unit.
Cost- As you will notice from our guide, between the least and most expensive is a huge $80 difference. Sometimes the least expensive can be great and the dearest one turns out to be useless, do your homework and set yourself a budget. Try and buy the best non-stick electric skillet that you can afford.
Read More: Best Mandoline Slicer
How to care for your electric skillet
If you look after you skillet then it will serve you well for a very long time.
After each use, it should be thoroughly cleaned. Most brands say their products are dishwasher safe, we prefer to wash them by hand. The non-stick coatings usually mean that they require little more than a good wipe and maybe a little scrub.
Don't start the cleaning process until it has completely cooled down, sudden changes in temperature can shock it and harm the coatings.
Ensure the electrical works don't go anywhere near the water.
Wipe it using mild detergent, a nylon scrubber is fine if any food is a little tricky to get off.
You must remove all remnants as these could have an adverse effect on the non-stick coating. The heat distribution could also be affected if anything is left on there, this means your food won't cook evenly.
Dry all components thoroughly, we really don't want to encourage any possibility of surface corrosion and put it away safely. If there is any chance it might get scratched, think about covering it in a kitchen towel.
The other best way to lengthen the skillet's service life is to NEVER USE METAL UTENSILS.
The tiniest scratch or chip on the non-stick coating will spread and render it useless. Wooden tools are the best, but plastic, nylon, and silicone also work well.
Frequently Asked Questions
If you are buying one for the first time, you are surely not going to be disappointed.
The most novice cook can throw bacon, sausage, and eggs in to satisfy a rumbling tummy.
Those of you who are more advanced can make some wonderful meals to feed a hungry family.
Imagine a party with a pot of steaming hot, delicious chili or a mountain of steaming hot meatballs and pasta just begging you to dig in?
Cooked and served in the same pot, the pot that will ensure it stays warm right up until it has all gone. And even then, it will be super-easy to clean.
We hope that we have helped you come to a decision about which is the top rated electric skillet to buy. We want you to buy the one that is best for your needs, that is why we give you so much detail to help you make the most informed choice, what is right for you.
Electric skillets really are a cooks friend and must be the most versatile piece of kitchen equipment.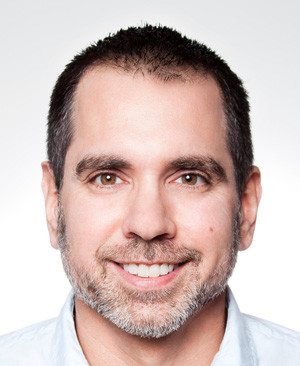 John DiBella is a graduate of The Culinary Institute of America, a cooking enthuthiast and a writer. When he's not writing blogs about home kitchenware, he enjoys hiking, camping, sailing and cooking.