Preparing dinner after a draining day at work can be a daunting task. The temptation to get take away food from your nearest restaurant is real. However, it may not be a sustainable practice, not to mention its health concerns. It is always enjoyable to eat a meal carefully prepared at home. Preparing a sumptuous meal within a limited time is also overwhelming, especially with inadequate tools. In case you are a busy mum, wondering what to do to ease this pressure, then read on. One of the easiest ways to make your cooking experience enjoyable is ensuring you have the right arsenal of cooking tools. These not only make your work easier but also minimize unnecessary wastages of food and time. Below are the tools that you must have as a busy mom. Remember, these tools can help you even if you are not a busy mom.
Thanks to programming and advancement in technology, a multi-functional programmable pressure cooker is available in the market. This cooker comes with a programmable state to suit different cooking needs.
It's electric and safe to use. Different electric cookers perform several functions, including baking, steaming, warming, and cooking rice. Once you set the parameters for your food, you can carry out other household chores. In case you have frozen food, no need to defrost first as this tool does it all for you.
There are traditional and new age slow cookers. The main difference between the two is that the new age ones are programmable. That enables you to have a couple of options while using it. You can use the cooker to prepare meat directly on the stove and transport the same while keeping it warm.
Besides making the traditional stews and soups, you can also make other food such as spaghetti, lasagna, and various breakfast casseroles. Programmable slow cookers are convenient because once the cooking time is over, it automatically turns to warm. As a busy mom, you can explore this option where you leave the food cooking only to come home to eat.
To enjoy different recipes, you require tools that will make your work easier. Below are some must-have tools for kitchen. They include
Are you a fan of smoothies, or fresh juice? You require this critical kitchen appliance. Are your children trying to find excuses for not eating a particular type of fruit? You don't have time to supervise them. Find a time and blend fruit cocktail. Give them some and put the rest in the refrigerator.
You can be taking it whenever you want. You can also make yummy sauces using a blender. A blender has several other benefits: making a vegetable cocktail, milkshake, blending spices, among others. Once you invest in a good blender, you will enjoy its durability. Cleaning the blender is also easy.
Slicing, chopping, and dicing the ingredients in your recipe can seem to take forever. Do you leave behind a chunky mess? A good food processor can make all that work easy and faster. It will help you make healthy food.
Is there a birthday party coming soon? No need to worry since it will be easier to cook large meals thanks to the food processor.
Thanks to the stand mixer, you no longer have to mess your hands with the dough when baking. The stand mixture will mix your ingredients faster within a short time. For instance, if you are holding a barbecue in your house and want to surprise people with guacamole. No need to wear away your arms.
The stand mixer can save you the hassle. It's multipurpose, and you can use it to do other essential things in your kitchen, including making candy in the house. Its versatility, reliability, efficiency, and speed makes it a worth kitchen appliance to buy.
Another essential tool is the hand mixer. Imagine you want to mash potatoes. Should you get the stand mixer? If you have a hand mixer, it's easy. The versatility of the hand mixer makes it a vital kitchen tool to have.
One of the easiest ways of heating your food is by using a microwave. It has a time button that helps you to set the time needed. That ensures that it warms/cook the meal without burning. It is not bulky, thus will not occupy a large space in your house.
If you have any frozen food, it can defrost it in no time. All these benefits make it a vital kitchen tool.
Are you still deliberating whether you require a toaster oven? Here is the deal, a toaster oven is cheaper than the standard oven, and it's also more energy-efficient. It preheats quickly, saving on your time. Don't worry about using it in summer since it doesn't produce excessive heat to your kitchen like the big stove.
It's light and portable, and you can use it in outdoor activities. It doesn't occupy much space in your kitchen, and it's easy to clean. It can quickly defrost and reheat your food, leaving it with the crispy and crusty feel as per your wish.
After a stressful day, you need a hot cup of coffee to cool your mind. You don't have to go to the kitchen, knocking everything down, looking for coffee. Use a coffee maker to make yourself some coffee.
It's easy to use and affordable. There are a variety of models, shapes, and even brands you can choose.
Another must-have super-efficient appliance is the electric kettle. After work, you might want to cool your mind with your favorite beverage. You can boil it within a short time. Compared to an electric stove or even the microwave, the electric kettle saves electricity. It much safer than the stovetop and saves your time.
​When you use the right tools, baking should be simple and easy. It can be challenging to carry out baking after work. Maybe during the weekend, you have several appointments to attend to while else the kids need to eat. Having these tools will make the job easier and relieve pressure from your busy schedules.
Every recipe has instructions on the ingredients you need to include. Are you tired of messing up with the recipe because of the guesswork? Why not get a scale?
It will help in weighing your dried ingredients and help you achieve the desired results.
Some recipes dictate that as you combine ingredients, you should sift them. If you fail, your ingredients will fail to mix evenly and may end up clumping once you add them to other wet ingredients. So if you are serious about baking, you must have a sifter.
Kneading is much more comfortable with the silicone baking mat since your dough won't stick. When baking food like fish and bread, it minimizes your food burning or even browning. You can lift your fish easily without it sticking and tearing.
The fact that things don't stick on it makes it easier to clean. Scrubbing is not necessary since you only require washing it with water and soap. It saves you time and energy as a busy mom.
14. Baking Pans With Lids
Do you want to bake some food and take some to your colleagues? Or do you have an outdoor party and you want to carry some baked food? With the baking pans that has a lid, it's easy. It has a beautiful non-sticky surface making it easy to clean.
You are already late from work, and you want to bake some food while still attending to other chores. If you forget to check your food, it will burn. A digital timer will help you remember when you started baking. If you are using a double oven, consider using a timer that has multiple digital clocks.
You require a whisk to help you mix your dry ingredients faster when baking. It can also help you stir eggs. Be careful when choosing a whisk. There is a variety in the market with different shapes and sizes.
When selecting one, ensure that you can comfortably hold it. You can go for a sturdy metal whisk that is mid-sized.
Cookware & Small Appliances
Why should you burn your fingers when trying to flip a piece of meat when you are frying? You only require a tong to make your work easier. Other than turning the meat, you can use them to toss and serve your salad.
They will help you remove the toast from the toaster. You can also crack open a bottle as well as removing items such as potatoes from boiling water.
Slicing ingredients in the kitchen is not easy. A box grater can help you make the work easier. They are simple to use, making the cooking much easier. Unlike using a knife, the chances of slicing your fingers are low.
Among the kitchen utensil, you require the chef knife. When it's sharp, it will make cutting easier and won't get blunt quickly, depending on its material. Avoid buying a knife that's too heavy, and that is not comfortable to handle.
Other than the chef's knife have stainless steel spoons and even an avocado peeler.
Have you ever seen a big wooden/metallic perforated spoon in the market? That's the slotted spoon. You might have bypassed it, wondering why anybody would buy that. After reading the benefits, you might consider rushing to the market and buying one. It can help you drain liquid, juice, and broth.
Don't embarrass yourself trying to serve vegetables or meat to your visitor using funny tools. You require the slotted spoon. How do you lift your chicken from the broth? Use the slotted spoon. Messing with hot water can be dangerous. How do you remove the shrimp from the boiling water? A slotted spoon would help.
A cast-iron skillet comes with several benefits. Once you season your cast iron skillet well when cooking, the food will not stick. It's easy to clean thus will not waste your time. It's affordable and durable, making it worthy of investing. You can say that it's nearly indestructible. You may live with one in your entire lifetime if you wish.
The chances of burning the food using the cast iron skillet are low because of its uneven cooking temperature.
One exciting thing about cast iron skillet is that it improves with age. The more you continue using it, the more the surface smoothens. That makes it easy for the oil to spread on it well. If you want to go camping, you can carry it with you.
After arriving home from work already filling tired, you might consider cooking something that will take less time to prepare. You can decide to cook some vegetables, rice, and meat, why not use a wok? It has a curved shape that helps in heat retention. If you can get a Wok with a lid, that would be better.
Its conical shape allows uniform cooking. Its volume makes it easier to cook more food. You can cook more and leave some leftovers for the kids. Its volume ensures that when stirring your food, some won't spill over messing your kitchen. All these benefits make it worth investing in a Wok.
Do you enjoy taking some pancakes at breakfast? The pancake griddle has a smooth surface that makes cooking easier. If you don't have one yet, there are varieties of pancake griddles you can choose.
24. Stainless Steel Mixing Bowls
Do you require stainless steel mixing bowls? Yes, you need it. Go for lightweight stainless steel. Your mixing tasks will be easier, and you don't have to worry about it breaking. Did you know that you can use the stainless steel mixing bowl for baking your cake/bread? Coat the surface with butter to ensure your dish doesn't stick. Washing the dish will also be easy once you finish cooking.
To allow your cake/bread to cook well, add some extra minutes to the recommended in your recipe. It will give your cake an excellent shape. It's durable, and it's worth buying. You can also consider glass bowls since you can use them in the microwave. Their transparency allows you to see the unmixed ingredients. Once you buy a quality glass bowl, it's durable. You don't have to worry about cleaning. You can easily clean it.
No more tears with the vegetable chopper because of the onions. Cutting vegetables can be tedious, especially if you are tired and sleepy. With the right vegetable chopper, you will cut your vegetables within no time and cook.
Garlic has compounds that contain medicinal properties vital to your body. Including it in most of your meals is critical. The garlic presser will make it easier to squeeze the garlic and get some ready to use finely grated pieces. Apart from making your work easier, cleaning the garlic presser is also easier.
Other Vital Kitchen Appliances
The probability of forgetting to restock the aluminum foil is high. Unfortunately, that will cost you when you urgently require it, and it's not available. You can use aluminum foil to do a lot of things. You can use it when cooking, steaming, and even cleaning. Scrubbing and lifting are among other roles of the aluminum foil.
When cooking in a hurry, you are likely to spill things all over. You require a towel to help you wipe the kitchen spills. After washing your utensils, you also need a towel to help you dry them. It will also help you when dusting and cleaning.
29. Food Storage Containers
Do you usually have a busy day at work? There are chances that you don't get time to buy food. Why not carry some food from home using a storage container? You can also store the leftovers in your food storage container and store in in the freezer/refrigerator.
You can eat that food the next day, saving you from cooking again. That will also reduce wastage of food, time, and resources. You can also pack some for your children when going to school.
Every busy mum requires tools that make her work easier. It ranges from raw ingredients preparation tools, cooking, and storage. Having the right tools will not only save your time but will make cooking more enjoyable. Having programmable tools that can do several things such as the pressure cooker, microwave, and slow cooker, is vital. The right tools make baking easier. There are some other small tools that you might overlook, but they are necessary. Things like the kitchen towel can help you with spills, drying dishes, and dusting. Utensils such as the chef's knife and wooden spoon are essential. Next time you are going to shop for kitchen wares, try getting multipurpose tools with automatic control overcooking.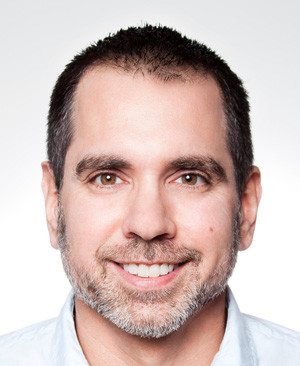 John DiBella is a graduate of The Culinary Institute of America, a cooking enthuthiast and a writer. When he's not writing blogs about home kitchenware, he enjoys hiking, camping, sailing and cooking.