If you have ever thought about baking your own bread at home but had no idea where to start then you are in the right place.
Once you have mastered the art of preparing the ingredients the next is to invest in the correct pot for baking.
That's where our reviews of the best dutch oven for bread baking will help.
The versatile cooking pots that not only bake the perfect bread but can be used for virtually any other cooking method.
It is difficult to think of something that can't be cooked in a dutch oven as it is ideal for baking, frying, broiling, boiling, simmering, stewing, slow-cooking and more!
If you like the sound of a 1-pot from start to finish meal with little cleanup, then read on!
Please take a look at 10 of the best dutch ovens that we could find, everything that you could wish to know to make the best buying decision can be found here.
10 Best Dutch Oven for Bread Baking
This dutch oven from Calphalon has a very modern look to it. It is constructed from 3 layers of heavy-gauge aluminum which serve several purposes, the first 2 layers offer long-term durability, this kitchenware could last for years!
The outer layer has fantastic non-stick qualities. The anodization that gives it its black color also prevents peeling or chipping. This oven is ideal for health-conscious chefs as minimal oil or fat is needed in the cooking process.
It is also surprisingly lightweight, only 3.7lbs, yet large enough to prepare huge family meals or for batches to freeze for later use.
We love that the stainless steel handles and the tempered glass lid are all oven-proof up to 450°F. Sear a joint on the stovetop and pop it straight into the oven to finish off. Simple!
When you have finished, everything is dishwasher safe too, although it is every bit as easy to wipe it clean, remember that fantastic non-stick coating?
2. Cuisinart Chef's Classic Casserole
Cuisinart is a trusted and valued name in the world of kitchen and cookware, it is understandable to see why after taking a look at this dutch oven.
As it is constructed mostly from cast-iron it is obviously going to be relatively heavy and substantial. The strong porcelain enamel coating gives it a truly eye-catching finish, available in black, red or gorgeous blue shades.
It is this coating that provides superb non-stick capabilities, pair this with excellent heat retention and distribution and you have a very high-quality dish.
It is safe to use on the stovetop, broiler or in the oven and suitable with an induction top too.
Wide handles offer good grip for carrying to the dining table, who wouldn't want to show off a lovely meal using this dish as a centerpiece?
Regular users of cast iron cookware will want to know if this oven needs seasoning, well it doesn't, the enamel coating takes care of that. Just look after it, no metal cooking utensils and no harsh clean chemicals.
Simple to clean with a wipe over, safe to place in the dishwasher, and usable in temperatures up to 500°F.
This is a must for any home chef who wants to impress.
3. Lodge Deep Camp Dutch Oven
Lodge may be marketing this as the best cast iron dutch oven for camping but in actual fact, it can be used in a variety of circumstances.
It is safe for use in an oven or on the stovetop whether that be induction, electric, or gas, although it is outdoors and over an open flame where it comes into its own.
A hefty 10-quart capacity inside the ready-seasoned pot means that enough food can be made at your cook-out to feed a large group. Fancy griddled chicken instead? Simply flip the lid and it becomes a griddle pan.
The superior qualities of cast iron mean that all of the heat will be conducted quickly and evenly, allowing for perfectly cooked food even under an unregulated open flame.
Keeping your oven seasoned between uses ensures that its non-stick capabilities only improve over time.
The strong carry handle allows the pot to be suspended over the fire to slowly heat stews and soups or, if you prefer, you can use the 3 strong legs to sit it sturdily amongst the charcoal.
This dutch oven looks virtually indestructible, and with the proper care, there is absolutely no reason why it cant be enjoyed for decades to come.
4. Lodge Enameled Cast Iron Dutch Oven- Best Size Dutch Oven
If you're used to cooking with non-stick surfaces and want to change to a cast-iron oven but the idea of all the seasoning frightens you, this dutch oven from Lodge is a definite possibility.
While it is still made of cast iron it has a colored enamel coating which has been heat-treated at phenomenal temperatures until it bonds to the metal.
It will still have all of the properties of cast iron such as superb heat retention and distribution, toughness, and durability without the need to spend so much time on its care.
The glass has excellent non-stick characteristics and won't alter the taste or aroma of your food in any way.
The dutch oven pictured is in a lovely deep red shade but it is available in a wide range of colors, perfect for coordinating with your kitchen décor. All of which are dishwasher safe but we think that if you want to keep it looking like new, a gentle scrub with mild detergent is plenty.
Safe to use on any cooking surface, induction, ceramic, glass or electric and in the oven, it withstands heat of up to 500°F.
We believe that this is a reasonably priced dutch oven that is versatile enough to go from the fridge to the stove, and into the oven, and still manage to look great on the dining table.
5. Lodge Pre-Seasoned Cast Iron Dutch Oven
Here is the third and final offering from Lodge, a cast-iron pan that is big enough to cook a super meal for a large family, whether it be on the stovetop, in the oven or on a campfire.
Lodge has been making cast-iron kitchenware in the USA for over 100 years and their attention to detail is easy to see. The phenomenal amount of sales proves just how popular and trusted their dutch oven is.
It arrives pre seasoned and gives you very clear instructions on how to care for it in the future. It only takes a couple of minutes of your time after each use to ensure that you will have a lifetime of use from it.
The snug-fitting, domed lid keeps moisture in so your food will stay juicy and taste exactly as it should do. There are no harmful chemicals or coatings to be found in the cast-iron.
As with all cast-iron dutch ovens, this will improve over time, until a natural non-stick coating is achieved that will need virtually no oil.
The super-conductive properties of cast-iron mean lower heats will cook your food fast and efficiently. On the electric, gas, induction hob, in the oven or on the grill, your dutch oven will bake perfect bread and roast wonderful chicken.
6. Amazon Basics Dutch Oven
It doesn't seem fair to use the word budget when describing this dutch oven from the AmazonBasics range because that tends to make one think of a substandard product. Which this definitely isn't.
It can hold it's head high amongst competitors that cost twice as much, often more.
Enamelled cast iron supplies superb heat distribution, not just the base of the pot, but also the sidewalls and the lid. Your food will cook quickly and evenly, and due to its non-stick abilities, less oil means healthier meals.
The enamel will in no way affect the taste or aroma of your food.
Thoughtfully designed wide handles allow the user to comfortably carry it even whilst wearing oven mitts.
Safe for use on any cooking surface and ovenproof up to temperatures of 400°F it really is versatile.
All you have to do is decide if you prefer red, green or blue to complement your décor.
7. Le Creuset Signature Dutch Oven
Owning at least 1 Le Creuset piece must be every home cook's dream as we surely all realize, they are expensive. Is this dutch oven worth the extra cost?
In our humble opinion, you bet it is!
Made in France where they are unsurprisingly called French ovens, each one is individually inspected before it can leave the factory.
Constructed from enameled cast-iron it still only weighs 11-pounds, less than all of its premium competitors.
The interior enamel is a sand-color and has been designed to be resistant to wear and tear, staining, dulling, and it prevents sticking and burning. It is virtually miraculous!
The colored exterior enamel is equally as good, it is almost impossible to chip or crack it.
We all recognize the burnt orange color with the Le Creuset name embossed into the lid but did you know this dutch oven is available in a variety of other classic shades too?
We could wax lyrical for hours; the tight-fitting lid seals in the exact amount of moisture to stop food drying out, the large handles make for safe and steady carrying even in awkward oven gloves, and it is safe to use on any cooking surface.
Its excellent heat distribution properties ensure food stays piping hot at the table during your meal. Place it in the fridge for a few hours to cool and it becomes a perfect serving dish for a summer salad in the hot weather. It will keep your food cooler for longer.
The Le Creuset dutch oven truly is a high-quality, and beautiful investment for the future.
Bruntmor has designed a dutch oven not only in a refreshing turquoise color but also in lovely shades of red, green and blue. They would look lovely in either a modern or traditional kitchen setting.
It is ceramic coated cast-iron and has lovely high sides to make cooking a whole chicken or a large 1-pot meal for a family, nice and simple.
Unlike some non-stick coatings, it is totally free of PFOA and PTFE chemicals.
The cast-iron helps heat to conduct heat evenly allowing food to cook fast at lower temperatures.
We love the self-basting lid, a specially designed ridge that enables any built-up moisture to drip back onto the food to keep it succulent and juicy.
As it is safe in temperatures of up to 500°F, it is a top rated dutch oven for baking bread as this usually requires you to heat the pot up to at least 450°F, sometimes higher.
Safe to use on all cooking surfaces and simple to wipe clean, at such a competitive price, it is tough to see why every good cook doesn't have one.
9. Pre-Seasoned 2-In-1 Multi Cooker
If you like the idea of trying cast iron cooking for the first time but are a little wary, you should seriously consider this versatile pan from Cuisinel.
It is 2 pots in 1, the lid spins over and becomes a shallow skillet, it is exceptionally low priced and it comes with a 1-year, hassle-free, money-back guarantee. What's not to like?
It is ready seasoned, usable on ANY cooking surface, even a backyard grill or an open fire and may be used for many cooking styles.
The heat will conduct so well that all of your food will cook evenly, withstanding temperatures of up to 480°F.
This is an amazing piece of kit that cleans easily and if seasoned and maintained properly, as per the included instructions, should last a lifetime.
10. Utopia Kitchen Dutch Oven
This low-priced round dutch oven is another cast-iron offering, it arrives pre-seasoned.
It would be a smart addition to any table, particularly with the Utopia Kitchen brand name embossed on the lid.
If you're having a campfire it will happily sit amongst the coals, cast-iron has a melting point of a huge 2400°F! It will be equally at home on any type of stovetop or in an oven.
Beautiful, crusty bread can be baked using this pot, also huge pans of soup and stews to eat along with the bread!
Integrated handles ensure safe transportation and the lid fits tightly enough to stop steam from escaping which allows the food to dry out.
It really is an efficient cooking pot, it looks good and correctly cared for, will have an extremely long service life.
A dutch oven is large, cylindrical cookware that has high heat-retention capabilities. Unlike the typical ovens people are used to, a dutch oven can perform both stovetop and oven cooking functions. Closely resembling a typical kitchen pot, most dutch ovens are made from cast iron, although some are made from aluminum, stainless steel, and some other materials. A dutch oven maintains a constant temperature and prevents moisture from escaping, much better than other ovens.
Features And Factors To Consider When Buying Dutch Oven for Baking Bread
Things to consider when choosing the best rated dutch oven for your needs.
How big should it be?
This depends on how many you will be cooking for.
Most brands come in a range of sizes. We believe that you should always go a little bigger, just in case you have unexpected guests for dinner, any leftovers can always be frozen.
You don't always have to cook a pot full.
Weight
Beware, some of these ovens, particularly the cast-iron ones are extremely heavy. And we only give their empty weight. A slightly-built person may struggle to maneuver these around.
Aluminum pots are much more lightweight.
Cost
There is a huge variance in the price range from least to most expensive. Set a budget, and remember, the most expensive might not always be the best, the cheapest may not be the worst.
Brand
Some buyers prefer to stick to a tried and trusted brand or a large industry name with a proven track record.
Construction
Dutch ovens are made from various metals,
Heavy-Cast Iron– Cared for properly will last a lifetime. Needs seasoning after each use.
Cast-Iron with Enamel Coating– Cast iron is covered in frit, particles from glass, and treated under extreme temperatures. This bonds to the metal to give a highly stable coating that won't affect the taste or aroma of the food.
Aluminum Non-Stick– Much more lightweight, non-stick coating will need to be maintained. Follow a strict washing and drying routine. No metal utensils or abrasive scourers should be used for fear of breaking down the non-stick coating.
Anodized Aluminum– No non-stick coating, anodization forms its own coating, so nothing to flake or chip away.
Some need greater care than others, decide which is right for you.
Enamel Coated vs. Bare Cast Iron Dutch Ovens
You don't have to be a cooking or baking aficionado to know the difference between enamel coated oven and a normal cast iron dutch oven. Really, there is not much difference between the two types, and they have similar physical properties. Just as the name implies, enameled cast iron dutch ovens are traditional cast iron ovens, over which an enameled finish has been applied.
The enameled finish makes for a smooth and nonporous surface. The effect of enamel finishing on a typical cast iron dutch oven are numerous. Enamel coated Dutch ovens come in a variety of colors, unlike the typical cast iron ovens. Also, they are typically more expensive than bare cast iron dutch ovens, and they feature more resistance against rust. You should also know that enameled cast iron has a lower thermal conductivity than bare cast iron dutch ovens.
Why Use a Dutch Oven for Sourdough Bread?
When baking sourdough bread, there are two major conditions you need to satisfy. Firstly, you need a cooking environment where moisture is conserved to a high extent. Likewise, high heat should also be consistently retained in the cooking environment. These are the two main conditions that need to be satisfied in an oven that is to be used for baking sourdough bread. Now if we consider the characteristics of dutch ovens, we will notice that:
They have the ability to stay hot for extended periods, as they don't lose heat easily.
Also, they have heavy lids that are typically made out of cast iron. These lids help with moisture retention, even with the high heat levels.
To make the perfect sourdough bread, you need a lot of steam in an enclosed environment, and a continuous level of high heat. Any good dutch oven fulfills these exact conditions. This is not to say that there are no other methods for baking sourdough bread. Nevertheless, dutch ovens provide the perfect conditions for baking sourdough bread. With typical ovens, you will struggle to keep the steam from escaping and retain the heat for a long time.
Frequently Asked Questions
We hope that you have found our guide useful to choose your dutch oven for baking bread that suits your needs.
We wish you every success with your recipes, feel free to share pictures with us, and make our mouths water!
If you'd like to know which we think is overall best, it's too tough to call, but most of us at KitchenThinker would opt for cast-iron.
Although it takes a little more care, if you can master it, it will soon pay for itself with a lifetime of great meals and happy memories.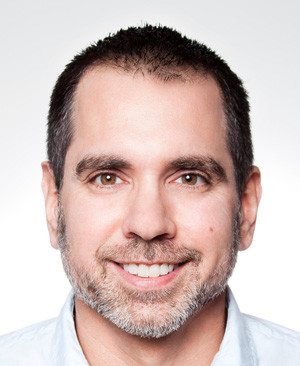 John DiBella is a graduate of The Culinary Institute of America, a cooking enthuthiast and a writer. When he's not writing blogs about home kitchenware, he enjoys hiking, camping, sailing and cooking.