With a food processor at hand in your kitchen, preparing those unique recipes is bound to become stress-free. However, as food processors can be dynamic in design and functionality, it is always good to choose a machine for a specialized function. This is not to say that there are no processors that can perform multiple functions. When it comes to pureeing, a food processor with sharp blades, a strong motor, and a wide enough feed tube will make the process seamless. So, how do you know what food processor models are right for pureeing? We went through some of the top models available, and we have selected and reviewed some of the best food processors for pureeing vegetables, fruits, and legumes, so you can find it less overwhelming to make an informed choice.
1. Hamilton Beach Mini 72850 Food Processor
Hamilton Beach processors dominate the market, and this is one of the numerous models that are perfect for pureeing. It comes with the patented Stack & Press technology that makes it easy to operate. All you have to do is press the lid to chop and release to stop the machine.
What makes it a perfect option for pureeing are the sharp stainless steel blades that can easily work through vegetables and fruits while creating the consistency that pureeing requires. Also, we love the fact that it is easy to assemble, as all you need to do is stack the bowl onto the base and fix the blade. You won't have to worry about twisting or locking the parts into place.
Best Feature
Pureeing with a processor does require some motor power. Although Hamilton Beach 72850 is relatively small, it comes with a 350 watt motor powerful enough to run through various food types with the consistency required.
Furthermore, it comes with easy to clean parts. The bowl, blades, and lid are all dishwasher safe. There is an oil dispenser on the lid that makes it quite easy to emulsify sauces, dressings, and dips. This machine falls under the mini food processor category, but you don't need a grand processor if all you need to do is pureeing, salsa. Still, it is capable of mixing, chopping, and shredding functions.
The 3 cup bowl is not the largest, but it most certainly is perfect for everyday use. In addition to that, it is compact enough to store away in small spaces. If what you need is a reasonably priced processor for pureeing, this Hamilton Beach machine is one of the best appliances to puree,salsa food with.
2. KitchenAid KFP0718ER 7-Cup Food Processor
If pureeing is all you plan to do with your food processor, a mini processor may be sufficient for you. However, it is best to go for models that are large enough to perform some other functions. Of all the processors we reviewed, the KitchenAid KFP0718ER has the highest capacity (7-Cup).
In addition to the large capacity, it can serve several other functions apart from pureeing. Also, it is relatively compact for a 7-cup food processor. The processor features a unique 2-in-1 feed tube that allows you to feed in different food sizes.
Best Feature
The level of customization on this model is perhaps the best feature it has. You get three speed options: high, low, and pulse. There are three easy-press paddles with illuminated LED controls on the side of the machine.
It is quite easy to set up, with its one-click, twist-free bowl assembly and latched lid. The bowl is leak-resistant and sealed, so you don't have to worry about your food leaking out as you puree. Also, the bowl is dishwasher-safe.
The processor is powered by a 250 Watt motor, sufficient for pureeing and other forms of processing. In addition to all these exciting features, the KitchenAid KFP0718ER is durable, and it comes with a 1-year warranty offer. Indeed, it is one of the best puree food processors on the market.
3. KitchenAid 3.5-Cup Food Chopper
Firstly, we have to say that we love the design and build of this 240 watts KitchenAid processor. It may be too small to chop ingredients for some recipes, but it is just right for pureeing, hummus. It comes with a 3.5 cup bowl that is designed to lock easily into place. Quite interestingly, the bowl comes with a pour spout that makes it easy to serve processed food.
Another noticeable feature is the compactness of the machine. It will fit nicely on countertops and not take too much space. Also, it is a very light machine, easy to move from one spot to another. In addition to the compact and lightweight nature, the simple cord wrap design makes it easy to store, and it doesn't need much storage space, by the way.
Best Feature
You have more control over the processor, as you get to choose from two different speed settings, depending on if you want coarse or fine results. This feature makes it more versatile compared to other mini-processor models that don't feature speed control.
The multipurpose blade is made from stainless steel material, and it is extra sharp to slice through fruits, veggies, and other foods. The lack of multiple attachments is both a pro and a con. It implies limited functions, but it also means that the machine's operation is straightforward.
The aesthetic is something to shout out, as it comes in 16 different shades, leaving you to choose whichever you prefer. Like you would expect, it is easy to clean, and all the parts included are safe to be cleaned in a dishwasher.
4. Ninja Food Chopper Express Chop
This Ninja Chopper comes with a unique top-down design. If what you need is a small quantity food processor for baby puree, this mini processor might be the perfect option for you. It comes with a 200 watt motor that is not the most powerful but is decent enough for pureeing.
Interestingly, the motor is a quiet one that won't cause noise disturbance in your kitchen. The patented Ninja Blade Technology makes it suitable for some other blending, chopping, mincing, and dicing functions. The only downside to this bowl is the bowl's 2 cup capacity that some may find insufficient.
Best Feature
Ergonomics is, typically, not a major consideration in food processors. Nonetheless, the Ninja Food Chopper Express Chop comes with an ergonomically designed powerhead that makes the machine comfortable to handle and operate.
On the handle is a single button that controls the machine through a unique pulse technology for consistent puree results. The unit's durability is also commendable, and you can expect the processor to serve you for a very long time. Also, cleaning the machine is a breeze, as all the removable parts are dishwasher-safe.
What's better? Some exciting accessories are included in the package, like the no-slip base that keeps the machine steady on your countertop, and the splash guard ensures that the pureeing process doesn't cause much mess.
KitchenAid KFP0718ER 7-Cup Food Processor
While all the models we have included on our list are functional when it comes to pureeing, the KitchenAid KFP0718ER stands out for many reasons. The most exciting feature is the relatively large capacity. Mini processors are sufficient for pureeing, but the 7-cup capacity makes it possible to process more food at once.
Also, we love the level of customization. You get to choose from three different speed settings. The 2-in-1 feed tube allows the feeding in of foods of different sizes. It doesn't matter if you're looking for the best baby puree machine or a processor that can perform several other functions, this KitchenAid processor has got you.
Frequently Asked Questions
The pulse function on a food processor helps control the processing of the food by reducing the rate at which the blade goes through the food. It prevents your food from becoming puree if you prefer it not to.
For the most part, food processors are dishwasher-safe, but only the removable parts. Nevertheless, it would be best if you went through the product information to know how safe it is to wash with a dishwasher.
Hard food can be pureed, depending on the strength of the processor and the blade's sharpness. Chopping the food down into smaller bits can make the process smoother.
In a home kitchen or restaurant kitchen, a food processor is essential in creating several recipes. We have selected and reviewed some of the best models that are perfect for pureeing. Nonetheless, some of them can still serve a variety of functions. The most exciting thing about them is that they are not so expensive. We hope you found the information helpful.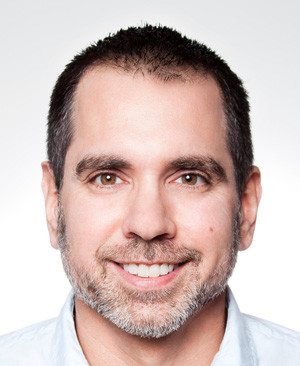 John DiBella is a graduate of The Culinary Institute of America, a cooking enthuthiast and a writer. When he's not writing blogs about home kitchenware, he enjoys hiking, camping, sailing and cooking.