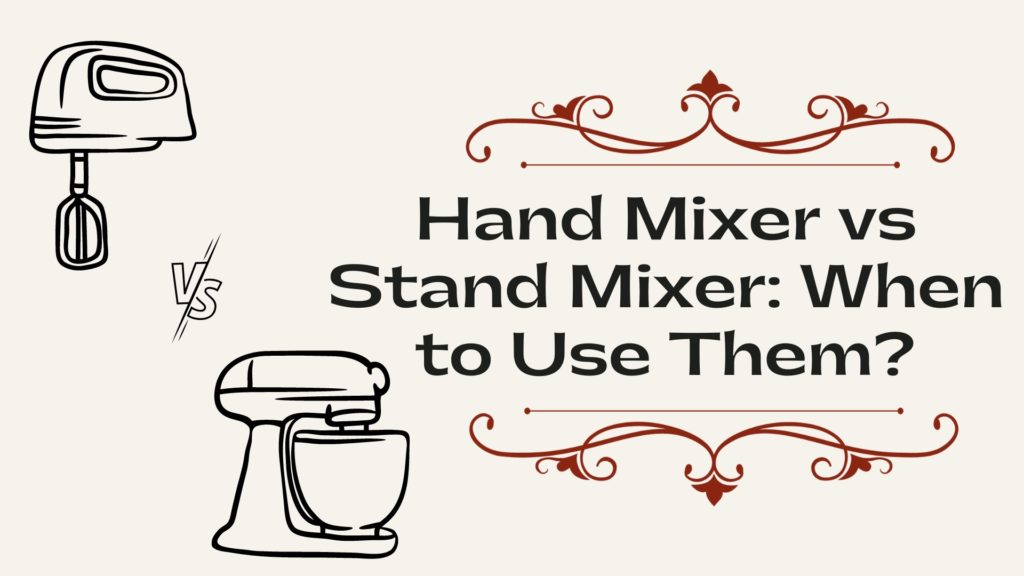 Are you a professional baker or a home cook? Some vital kitchen appliances will make your baking easier. You no longer have to use a spatula or spoon to mix ingredients or mix the dough with your hands. You require a mixer to make your work easier and to mix better. There are different types of mixers in the market. The two main includes a hand mixer and the stand mixer.
So what's a hand mixer? It's a hand-held mixing device that bakers use to combine ingredients. The stand mixer is motor-powered. Have you decided on the type of mixer you need to buy? If not, relax. Here are a few questions to consider. How often do you bake, and what do you bake? How spacious is your kitchen? How much are you willing to spend? Once you answer those questions, you have no problem making the decision.
Hand Mixer
For home cooks who bake occasionally, you need a hand mixer. It's cheaper than the stand mixer, and it occupies a smaller space. Its portability makes it easy to operate. It comes with attachments that will help you beat your eggs, mash the potatoes or even whip batter. It's portable; thus, you can go with it to the camp. If you get tired holding the hand mixer, consider buying a hand mixer with a stand.
You don't have to worry about cleaning it up. You can clean it easily and quickly. You don't have to buy a unique bowl when using a hand mixer; any type is okay. Unfortunately, it's not the best option when dealing with thick batter or even a large whisking task. That's where the stand mixer comes in.
Stand Mixer
You require this motor-powered mixing device if you deal with large mixing tasks and bake regularly. When using a stand mixer, you will need to mix your ingredients in a large bowl. As a result, you will not have a lot of mess splashing the entire place. Cleaning the working surface becomes easier compared to when using a hand mixer.
When using a hand mixer, you need to hold it the entire time as the device whisk the ingredient. With the stand mixers, you can leave it to whisk as you do other things. Some mixers have programmable settings and a timer that makes it stop once the whisking time ends. You don't have to worry about thicket dough or batter. The stand mixer will whisk it faster.
Unfortunately, cleaning it up can be tricky. Unlike the hand mixer, the stand mixer has many parts that you need to clean. You will also have to dig deeper when purchasing it. It's a large and bulky device, thus occupies an ample space. So, if your kitchen is not spacious, buying the stand mixer could be a bad option.
So, should I buy a hand mixer or stand mixer? To answer your question, check the comparison below.
A comparison between the Hand and Stand Mixers
If you can afford to have both in your kitchen, it would be a good idea. You can use one when dealing with lighter duties and use the stand mixer when dealing with large whisking tasks. If you can't afford both, consider the following factors.
The Cost
Price is the main factor when deciding what to buy. What would be the use of purchasing a giant stand mixer for 200-500 dollars then storing it in a cupboard for years? Whenever you see it, and you are broke, you can't resist muting under your breath.
What if you own a bakery? Buying a hand mixer for 30 dollars would be a bad idea. In short, even if you are considering the price, think of your intended use. If you own a bakery, a stand mixer will be a good option, and you will get a return for your money quickly. If you want a mixer to use rarely at home, go for a hand mixer.
Attachments
Are you looking for a multi-purpose device to help you perform various functions in your kitchen? Go for a stand mixer. It comes with several attachments, which include the balloon whisk, a paddled attachment, nor forgetting a dough hook. Depending on the type of your stand mixer, it may come with accessories like a pasta maker, milkshake maker, and even meat grinder and vegetable spiralizer, among other attachments. If you want a simple mixer with fewer attachments, go for the hand mixer.
The Motor
Are you looking for a device with a strong motor and a high mixing and whipping speed? You require the stand mixer. It's convenient if you are in the bakery business, and you need to bake faster. But if you are at home, you can go for a hand mixer. Though the speed is less, it will not hike your electricity bill like the stand mixer.
Durability
If durability is your primary concern when buying a mixer device, consider the stand mixer. Its powerful motor makes it a durable mixing device. That not the case with the hand mixer. Its motor is weaker; thus, it gets dysfunctional or broken easily.
Functional Design
Your recipe may have several ingredients that you need to prepare. When using a hand mixer, you will have to do one thing at a time. If it's whisking, you should hold and move it around your bowl until you get the desired results.
With the stand mixer, you can multi-task. You can leave the device to whisk your ingredients as you do other things. You don't have to worry that the mixer will vibrate and fall; it's too heavy to fall. Cleaning the surface will also be easy since it doesn't splash much mess.
The decision to buy either the stand mixer or the hand mixer will depend on several factors. If you own a busy bakery, you can consider the stand mixer. You can also view the price. The hand mixer is cheaper than the stand mixer. Also, consider the functionality and attachments. Do you want a device that can do several functions and give you the time to multi-task? Go for the stand mixer. But if you can afford both, then that would be okay.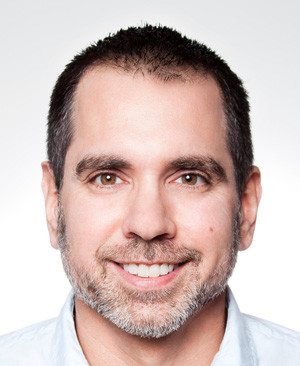 John DiBella is a graduate of The Culinary Institute of America, a cooking enthuthiast and a writer. When he's not writing blogs about home kitchenware, he enjoys hiking, camping, sailing and cooking.