If your family is fond of pasta dishes and you often find yourself struggling with heavy pans, boiling water, and colanders, you need to read on.
There are several pasta pots available that have strainers built-in or attached. They make the whole process of cooking linguine, spaghetti, or plain pasta shells easier and much safer.
Take a look through our reviews of the best pasta pots with strainers available at the moment to help you make the most informed buying decision.
1. Cuisinart Stainless Steel Pasta Pot with Cover
Cuisinart is a go-to name for most people when they're on the lookout for kitchen equipment.
A first look at the 6-quart pasta pot makes it easy to see why.
The unique bellied shape makes it stand out from other pots and the stainless steel exterior gives it a sleek and modern look.
It is quite substantial without being overly heavy and is spacious enough to cook pasta for 4-people.
It has a tri-ply construction of aluminum sandwich between 2-layers of stainless steel. This ensures fast and even heating with great results as no hot-spots are formed
Best Feature
Everything is made from durable stainless steel, even the rims of the covers and all of the stay-cool handles. This allows the cookware much versatility. It is safe to be used as freezer storage, can withstand oven and broiler heats of up to 500-degrees f. and it is dishwasher friendly.
We love the strainer that comes with this pot, it sits inside snugly and has comfy grip handles that make lifting and draining easy. When it's not in use, it stores away nicely inside the pot.
Tapered glass lids seal securely so no moisture or flavor can escape. They're ovenproof up to 350-degrees F. Tapered rims make pouring the water away an easier job, it won't splash everywhere, it will stay in one neat stream.
2. Cook N Home Stainless Steel Pasta Cooker
If you're looking for a pasta pot with a built-in strainer that can hold enough ingredients to feed a family, this is it.
It is an 8-quart, 4-piece set, that comes with that has a tempered glass lid that makes supervising cooking a simple task.
It is constructed from durable stainless steel with an aluminum disc in the base to ensure heat distributes well across the cooking surface. Unlike some cookware that includes aluminum, this pasta pot is compatible with an induction stove.
Best feature
Not only does it have the pasta strainer, but it also comes with a steamer insert. This sits inside the pan allowing you to cook vegetables, fish, and meat in the healthiest way possible.
It is great to be able to cook and serve pasta and a side dish at the same time.
Sturdy riveted handles provide a comfortable grip even when the pot is full. The stainless steel ensures they stay cool during the cooking process for added safety.
This is a fabulous pasta pot that will make perfect pasta and noodles for many years.
3. Bialetti Pasta Pot with Strainer Lid
This pasta pot looks different from others featured in our review, for a start, it is oval and not round. This is based on the traditional Italian pots that allow the spaghetti to lie horizontally inside and not break. It also works well for long, thin noodles.
It is made from high-quality aluminum with a safe PFOA-free non-stick coating. You can expect everything that you cook to release easily from the surface and for clean-up to be fast and easy. All that it requires is a wipe with a warm, soapy sponge.
Best feature
Instead of having an insert that can be lifted out with hot pasta and boiling water, this pot has a locking lid with a built-in strainer.
Once the pasta is ready just tip the pot away from you and the water will drain away through the holes in the lid. This eliminates the problem of a big plume of hot steam that sometimes occurs when you remove a lid.
We absolutely love the versatility of this big pot. Not only can it create perfect pasta but it can also hold over 5 lbs of chopped potatoes, lots of vegetables, and even a whole lobster.
The handles are made from Bakelite which will help them to keep cool on the stove-top. They are securely screwed on and are placed far enough from the pot so the user won't burn their fingers.
Because of the inbuilt strainer and other safety features, we feel that this is the best pot for cooking pasta.
4. Calphalon Hard-Anodized Aluminum Pasta Pot
This Calphalon pasta pot is one of the best pasta pots with inserts as there is one for pasta and another for steaming.
It is constructed from heavy-gauge aluminum which is superb at distributing heat fast and evenly. The aluminum has been hard-anodized, a process that involves exceedingly high temperatures to make it incredibly durable. Therefore this is a tough and strong pasta pot that is much more lightweight than some of its competitors.
Best feature
The pot is designed in such a way to reduce evaporation. It stands tall with narrow openings. As less of the water is lost during the boiling process, the food will cook quicker making it energy efficient.
Draining the water from the pasta couldn't be easier, use the strong handle to lift the strainer and let the used water run away into the pot. Once you have served your pasta you will be left with a pot of water to pour down the sink.
The pot itself has 3-layers of non-stick coating, all of which are chemical-free. As you will need little or no oil, food is healthier. This ensures that no ingredients will stick to it and clean-up is easy. If you prefer, it is dishwasher-friendly.
Both of the inserts are made from stainless steel, as are the handles and rims of the lids.
The tempered glass helps you to monitor the cooking process and also means everything is oven-safe to 450-degrees f.
This is the perfect and most versatile piece of cookware for 1-pot, oven to table cooking.
5. Cuisinart Stainless Pasta/Steamer Set
If you're looking for the best pot to make pasta for a large crowd, consider this one.
It has a huge 12-quart capacity and easily cooks 2-pounds of pasta at a time.
Instead of worrying about how to drain such a large container of boiling water, use the included strainer. Simply lift it out once the pasta is cooked and let the water drain into the pot.
This pasta pot is a substantial piece of cookware; it is made from mirrored stainless steel and has an encapsulated aluminum base. If you have never cooked with aluminum before you will soon realize how quickly it heats up and spreads that heat evenly across the entire cooking surface.
Best feature
It has to be its versatility. Yes, you can cook perfect pasta but you can also use the steam insert to make the perfect steamed veg, fish, and meat. The pot can be used as a big stockpot and used for soups, stews, and casseroles. It is induction-ready, fridge-friendly and can withstand temperatures of up to 550-degrees F. in the oven.
All of the handles are riveted tightly on and are designed to stay cool. The swinging handle on the steamer folds down perfectly to allow the lid to sit snugly and prevent all of that lovely flavor from escaping.
6. Gotham Steel Pasta Pot with Strainer Lid
The first thing that you will notice is how different this pasta pot looks to the others in the review. It is more shallow and rounded. It looks very sleek and modern with its matt-black finish and copper-colored interior and handles.
Made from Gotham steel titanium it is incredibly durable. The non-stick coating is made of 3-layers of ceramic which ensures food won't stick and that cooking healthily is a breeze as no oil is needed.
Best feature
This has to be the unique twist and lock handles. Once the food is cooked just turn the cool handle until it locks over the lid. You will be amazed at just how secure it is; even 5-pounds of potatoes won't budge it. Tip the pot up and excess water, liquid, and even grease will drain away down the sink. Two sizes of drainage holes mean that even the thinnest noodles or tiniest vegetables won't be able to escape.
This special feature means that almost anything can be cooked, fried, and boiled on the stovetop.
The strengthened-glass cover enables you to keep an eye on the cooking process without losing valuable heat or flavor.
We love how durable this cookware is, it is dishwasher safe for easy cleaning and can be used with metal utensils. We wouldn't recommend that; if you have found the best pot for cooking pasta, why would you risk scratching it?
7. All-Clad Stainless Steel Pasta Pot with Strainer
If you are not already aware of the All-Clad cookware range, I am sure you will be delighted with this next pasta pot review.
The range is very high-end and features premium materials and highest-quality craftsmanship.
This 8-quart multi-cooker has a perforated strainer that sits comfortably inside allowing you to make large amounts of pasta in one go. It also comes with a stainless steel steamer insert to make healthy vegetables and fish dishes with all of the nutrients kept inside.
Best feature
This pot is suitable for all manner of cooking, it is large enough to make huge soups and casseroles and the strainer is perfect for home-made stock. Once everything is completed on the stovetop, it can be popped into the oven as it can withstand heats of up to 600-degrees F.
From the oven, it can be carried to the table to serve the meal. The riveted handles are strong and secure and the mirrored stainless steel makes a perfect dining table centerpiece.
This really is a gorgeous piece of cookware that won't ever warp or taint the taste of your food.
It is even dishwasher safe, which makes using it even more of a joy.
8. Calphalon Classic Stainless Steel and Pasta Insert
Calphalon has designed an 8-quart multi-cooker with a pasta and steamer insert. This pot can cope with a multitude of different cooking styles for a large group or family get-togethers.
Made from brushed stainless steel with a tough impact-bonded aluminum base, it looks contemporary while being extremely functional.
Best feature
There are many obvious ones, but we are also impressed by the smaller details. Inside the pot, there are fill lines that make measuring exact quantities so much easier. Pouring spouts make emptying hot water a safer job and the strong riveted handles that arch to prevent burnt fingers are also a nice touch.
We love that this entire set is stove, oven, broiler, and dishwasher safe, so not only can you cook a huge variety of meals but clean-up time is minimal.
Although there is no non-stick layer, once you have mastered the art of cooking low and slow on a stainless steel surface, it won't take long before you achieve easy food-release.
9. AVACRAFT Stainless Steel Pasta Pot with Strainer Lid
This product is more than a pasta pot, it looks like a conventional saucepan but has amazing capabilities to drain liquids from many foods.
Best feature
The lid has a set of perforations on either side, one set larger than the others. When cooking is completed, line these holes up with the pouring spout at the side of the pan, hold the lid and pour away any liquid. All of the cooked food will remain in the pan and be perfectly drained.
Cleverly, there is a spout on both sides to accommodate left and right-handed people. The different sized perforations are to drain smaller foods, even grains of rice.
As it is made from 18-10 stainless steel, you can expect it to never warp, crack, rust, or stain. Sandwiched between the steel, at the base of the pan is a tough aluminum disc, this allows the heat to distribute fast and evenly across the cooking surface, no hot-spots here!
Clear measurement lines mark the interior so you need never get a recipe wrong.
This is a great past pot for those limited with storage space and who need cookware that can complete various tasks.
10. Stainless Steel 4 Piece Multi-Cookware Set
This 4-piece pasta pot is ideal for family meals or for those times when you need to cook in large quantities.
It is available for an affordable price which would make you think it is of inferior quality. It most certainly isn't, it is well-constructed, attractive, and comes with the bonus of a pasta strainer and a steamer basket.
Best feature
It has to be its versatility. The large pasta pot safely allows simultaneous cooking and steaming. Fish, meat, or vegetables in the top basket and pasta in the deep basket. The steamer comfortably sits in the top and the lid sits snugly, sealing in all of the flavor and nutrients.
Using 1-stove burner and 1-pot not only saves time on cleanup, but it also is energy efficient.
The base of the pot features an encapsulated aluminum disc. This ensures fast and even cooking as aluminum is one of the best metals for distributing heat.
All of the handles are riveted for sturdiness, they will stay cool on the stovetop.
The pasta insert is deep and so little water is required, some pots take an age to boil the water as there is such a huge quantity.
Cleanup time is a breeze as the pot, lid, and inserts are all dishwasher safe.
This is a great value pot for anyone on a budget, it is sturdy and will last for a very long time.
Features and Factors to Consider when Buying a Pasta Pot
Construction
Do you have a preference for cooking style? Do you prefer cooking on pure stainless steel and like its durability, or do you like the lightweight aluminum style with its faster heating and more even cooking ability?
Size and weight
If you mostly cook for just yourself or maybe there are 2 of you, it seems a waste to buy a large 10-quart pot. Although you can cook smaller amounts in them you will use more energy heating up the larger amount of water that they require.
Similarly, large families will need a bigger capacity pot.
Cooking surface
The best pasta pot for induction stoves will probably be constructed from stainless steel but it may have high-grade aluminum at its core. This will be stated on each product. Not all pots are induction-compatible due to their low magnetic power.
If you want to use it for various cooking styles, you might need it to be oven or broiler-safe as some of our featured pans are.
A non-stick coating may be of value to you, or even a ceramic coating. Some featured pots rely solely on stainless steel as the cooking surface as it won't warp, discolor or alter flavors.
Strainers and Accessories
Some pasta pots have inbuilt strainers that lift out safely while others feature an innovative locking lid with a pouring strainer set into it.
Along with removable strainers, some pots have steamer inserts to give the pot more versatility.
Lids
Do you want a clear, tempered glass lid to supervise the cooking process or do you prefer a solid lid that ensures all of the heat, flavor, and moisture is sealed inside?
Design
From bellied-pots to more traditional shapes, colored-designs, and brushed or mirrored-finishes, all are featured in our pasta pot review.
Cleaning
Being able to put cookware into the dishwasher is a god-send for many people. For those who don't own a dishwasher or prefer to hand wash, you will need to know that food releases easily and clean-up is a quick task.
If you are wondering what the benefits are of using a dedicated pasta pot instead of your trusty stockpot and colander, here are a few reasons
Safety: Maneuvering a pan of boiling water over to the sink and trying to drain it can be dangerous. Lifting cooked pasta straight from the pot is much simpler.
Weight: Once the pasta has been removed, the pot is lighter and just needs to be poured away. This is ideal for people who struggle with heavier weights.
Better pasta: Gently lifting the insert out of the pan is gentler on the pasta and results in less breakage.
Inserts: Whether you use the pasta or steamer inserts, you can achieve much more than just pasta. Healthy steamed veg and proteins or use the strainer to boil the best stocks and soups and just lift away the bones and unwanted ingredients.
Why does pasta stick to the bottom of the pot?
Don't you just hate it when you're just about to tuck into a bowl of pasta and half of it is stuck to the base of the pan?
Some people would have you believe that you can prevent it from happening by adding a splash of oil to the boiling water. This is nonsense! Oil and water don't mix, the oil will just coat your pasta and make it greasy.
Here are some solutions:
Use a big pot: The bigger the pot the better as your pasta needs room to swirl about.
Lots of water: Make sure the pot is at least ¾ full of water.
Wait for the boil: Never add pasta to cold water, instead, wait for the rolling boil.
Stir: Not continually but give it a good swish around every couple of minutes or so.
Frequently Asked Questions
Any pot with a strainer would work as it is a gentler way to lift the pasta out.
Better still, try the Bialetti pasta pot, it is oval and allows the pasta to cook horizontally.
No, oil and water do not mix. You will just end up with yucky, greasy pasta.
It is a personal choice. The strainer-type pasta pots make lighter work of lifting the pasta out, ideal for smaller-framed, older, or people with disabilities. The lockable pasta pots are very clever but will be heavier to drain.
We hope that our best pasta pot with strainer reviews have helped you to choose the right pot for you.
Whichever one you choose, remember, never throw all of the used water away. Add it to the sauce and its high starch content will emulsify the sauce and give it a beautiful glossy finish.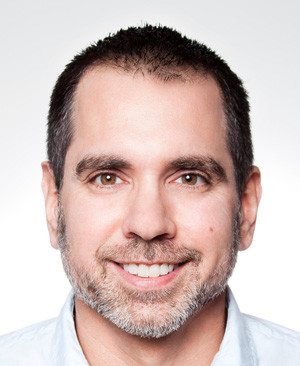 John DiBella is a graduate of The Culinary Institute of America, a cooking enthuthiast and a writer. When he's not writing blogs about home kitchenware, he enjoys hiking, camping, sailing and cooking.