Cooking different types of foods is not an easy task to cut out. Especially, some kind of special foods that are delicious enough to be liked by all. Preparing these foods needs much time and effort. But in this modern ages you have a lot of various instruments for kitchen works that make your life convenient and comfortable. With the help of these tools, one can prepare different dishes more comfortably and quickly than before. One such machine is a mandoline slicer- a device that can cut your veggies and fruits for making salads, soups, and especially French fries. Now it is the time to know about the how to use a mandoline to make french fries? Let's start.
How to Make French Fries Using a Mandoline Slicer
After having some basic ideas now it is the time to come to the issue and try to know about the way to prepare French fries using a mandoline slicer. You need to follow these points-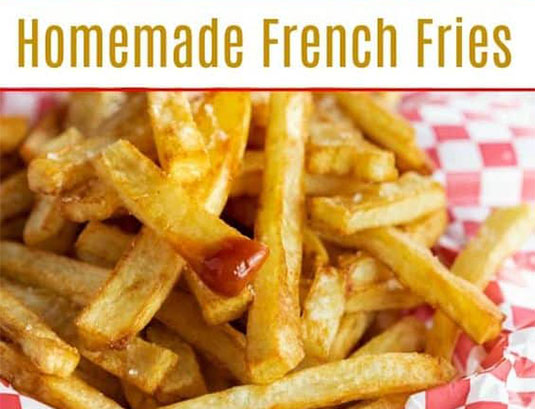 At first, you have to choose what kind of French fries you want to prepare. There are different types of French fries like curly fries, crinkle-cut fries, chili fries, chili-cheese fries, etc.
A mandoline slicer with the interchangeable blade is the best option for the verities of French fries. Therefore, you have to attach the perfect blade with the device so that you can get the shape and size fries of your choice.
Now, let the device is placed on a harder surface at a favorable angle so that you can get the sliced pieces easily. And the flat and hard surface allows you the necessary safety while you're working.
After that, you have to hold the device in one hand and then taking the potato in the other and start slicing into pieces for French fries.
When your cutting job is over, clean the device, especially the blades to keep the device properly for future use.
Collect the pieces of potatoes in a bowl. Add some salt and some other required spices with them and toss the whole things together.
Finally, when everything is added and mixed, let the whole mixture be fried in a pan using some oil until the pieces are fried pieces look crispy enough.
Those who are health conscious may prefer baked over fried ones to avoid oil.
Apart from the process of preparing French fries using mandoline slicer, there are few other things that also you need to keep in your mind while doing the slicing job. 
What is A Mandoline Slicer?
A mandoline slicer is a simple kitchen tool that works efficiently for slicing veggies and fruits as quickly as you need. It is also a powerful tool which supports you to prepare different kinds of dishes which need evenly sliced veggies and fruits in any thickness of your need.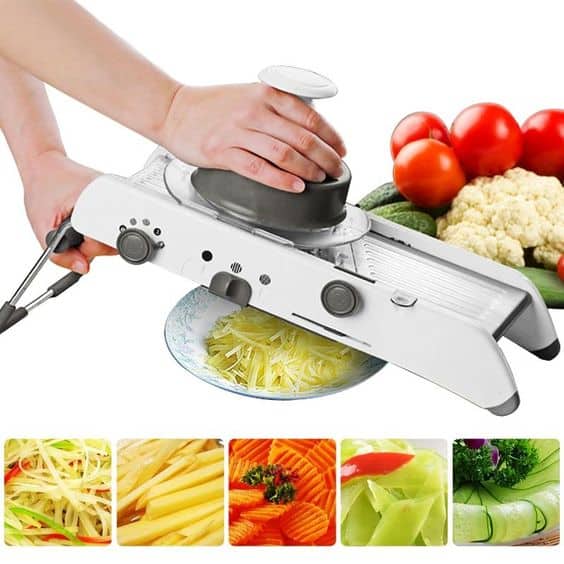 In this way, this device is mainly useful for the dishes that are delicate and beautifully designed. For instance, if you want to prepare French fries, you need your potatoes are cut into equally and evenly pieces. This assures you that all the pieces are the same crispy so that you can enjoy the food.
What Exactly ARE French fries?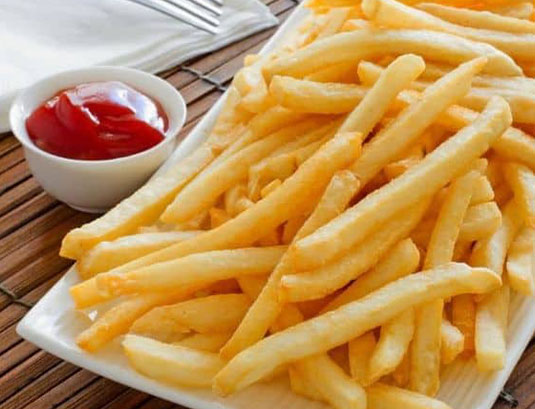 French fries are one of the most popular dishes made by potatoes. Here you have to make your potatoes evenly-cut pieces with almost equal in size. Then all the pieces of potatoes are deep-fried or backed properly. Then some essential salts are added with them. Now the French fries are served hot with sauce, vinegar, and mayonnaise. You may get this potato preparation in a restaurant, pubs, etc. Even you can prepare this following the recipes book.
The Relation Between French Fry and A Mandoline Slicer
The relation between a mandoline slicer and the French fry is not too far. In fact, if you want to prepare French fries at your kitchen, then a mandoline slicer can get a better service for you. In fact, this is probably the obvious choice to prepare this dish all at your home. Because the main thing that you need to prepare this dish is the uniform cut pieces of potatoes only to get all the pieces crispy without leaving one or two soggy. Besides, this mandoline helps to get all the pieces of potatoes evenly cut. It means you're going to get all fried pieces evenly-shaped too.
Also Read: How to Use a Mandoline Slicer to Julienne?
Whenever you need to use any kind of tool, especially a tool with sharp blades, a chance of an accident is always there. Same you can say about your mandoline. Therefore, always use a hand guard before you start slicing potatoes. This certainly keeps safe your hand and fingers as well. There is one more thing that you can use for protection and that is a glove which you need to put on while you're working. Moreover, try to use a holder or a pusher to keep your hand away from the blades. Following any of these ways let you enjoy the French fries without any pain on your hand.
Also Read: How to Use a Mandoline Slicer for Zucchini?
How to Keep Well The Mandoline Slicer
This is one of the vital issues to be discussed. To keep your device fit for a longer period you need to follow some vital things. Firstly, sharpen the blades on a regular basis to keep them sharp enough for frequent use. Next, always rinse the device with a dry cloth so that the device strong enough for longer use.
Finally, you have got enough idea how to prepare French fries using a mandoline slicer, so what more are you looking for? Just take some pieces of potatoes and start preparing one of your favorite dishes. I am sure, you'll find it a wonderful experience to discover how easy this is to prepare.
When your sticks will be ready with either fried or baked just sprinkle some bit of hard cheese and I hope you'll find how tasty it is for yourself as well as your pals.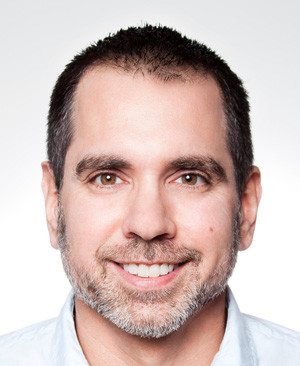 John DiBella is a graduate of The Culinary Institute of America, a cooking enthuthiast and a writer. When he's not writing blogs about home kitchenware, he enjoys hiking, camping, sailing and cooking.