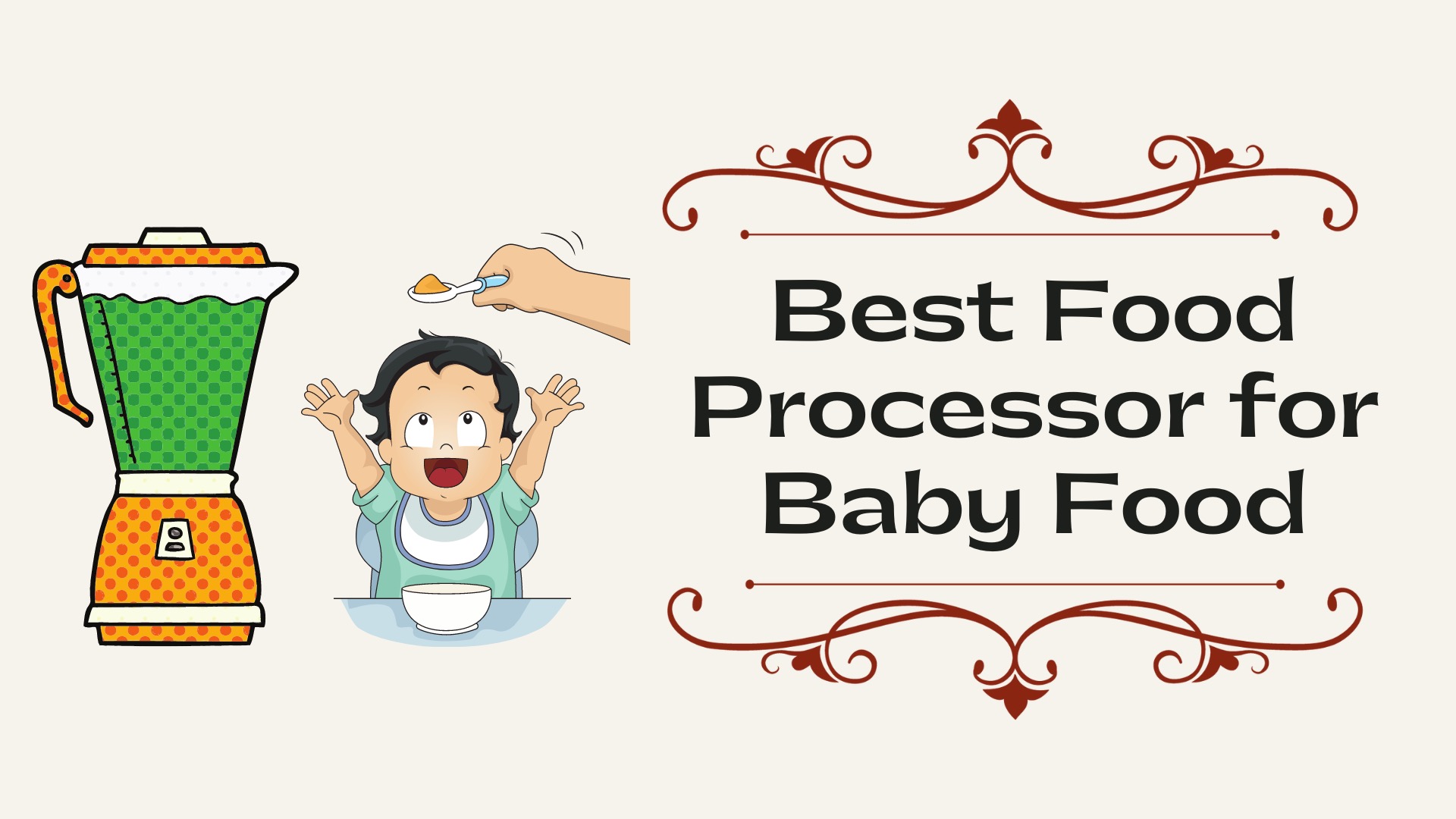 Parents always want what is best for their baby, and when it comes to weaning them onto solid food, we must all agree that fresh is best?
If you invest in the best food processor for baby food, you will have the ability to make the widest range of delicious meals for your little one.
You might even batch cook ahead of time so there is always a fresh meal on hand on the busiest of days.
We have found 5 of the best machines that help with the various stages of your baby's meals.
Mini food processors not only make feeding your child simpler, but can also make soups, sauces, and marinades.
1. Cuisinart DLC-2ABC Mini Prep Plus Food Processor
This Cuisinart is the ideal machine for home-made baby foods, making marinades and dressings, or just for finely chopping herbs in a hurry. It is a compact processor that stands at less than 10-inches tall. It is light enough to transport easily and doesn't require a great deal of storage space.
Using it couldn't be simpler. Once the work bowl is attached and your chosen ingredients are inside, lock the lid in posting and you're ready to go. The panel has just 2-settings, grind, and chop. Hold and release quickly for fast pulsing or keep the button depressed for continuous chopping.
Best Feature
The processor features reversible blade technology. One side of each blade is razor-sharp and the opposite side is blunt. To finely chop, the blade will rotate in a clockwise motion and the sharp edge will slice through food. To do a rougher grind, the blade rotates anti-clockwise and the duller edge comes into contact with the contents. The blade sits low enough to process virtually everything inside the work bowl.
The funnel in the lid allows the user to add liquid at any point during mixing to get the perfect consistency for sauces and dressings.
This is a sturdy little machine with a heavy base and good grips to prevent it from moving around your counter. It is nice to look at, particularly the brushed nickel and chrome design and is very versatile.
2. BEABA Babycook 4 in 1 Steam Cooker and Blender
This is a handy little machine that prepares food from raw to the exact consistency that your baby needs, in around 15-minutes. The Babycook replaces pots, pans, blenders, and hard work!
Place fish, meat, fruit, or vegetables in the BPA, lead-free mixing bowl and use the side guidance markers to add the correct amount of liquid. The accompanying recipe book will advise how much you will need. Switch the power on and the contents will begin to steam.
You don't need to turn it off, the machine will automatically do that for you, it senses the running time according to the water amount. There are no fiddly timers or temperatures to set, it is a fast, 1-handed operation.
Best Feature
Steaming is the healthiest way to cook your baby's food. Boiling drains away many nutrients, vitamins, and often a lot of the flavor too. The steam basket keeps the water in a separate compartment so your baby will get healthy food, not a water-logged pulp.
The large capacity drum enables you to make 6 – 14 portions at a time, all blended to perfection once the cooking process finishes. How wonderful to make several meals in one go that can be frozen until they're needed. Better still, the machine can defrost and reheat these meals.
The machine stands at 10-inches tall so it doesn't take up much counter space. It also comes in a variety of colors that will complement any kitchen.
Although it is marketed as the best baby food steamer, it has many other uses. It can act as a regular blender to make smooth sauces, purees, marinades, and soups.
3. EVLA'S Baby Food Maker
If you're looking for the best baby food processor, this is probably it. Don't take it from us, look at all of the awards that it has won.
It has 6 uses, it steams, blends defrosts, and reheats foods. Then when feeding time is done, put a little water in and it will run a cleaning cycle, follow by a steam sterilization cycle. An amazing time-saving function for all busy parents.
Best Feature
Some baby food makers have been known to attract mold if the water reservoir hasn't been thoroughly washed and dried after each use. They are notoriously hard to get to, but on this model, the tank is wide and easily accessed. You can easily fit your hand and cloth inside. You can feel safe in the knowledge that your baby's food won't be affected.
The digital screen and touchpad make operating really easy. If you don't want to leave it to run on its own, choose the manual button. This allows you to pulse the food to a lumpier consistency. The blades are very strong and powerful, they make light work of almost all ingredients.
The stirring cup is made from Tritan plastic, it is safe and extremely durable. It is safe to put in the dishwasher if you choose.
We love this little kitchen appliance, and so should you, it has so many positive testimonies. It is less expensive than most of the leading brands and is a modern looking machine that will complement any kitchen.
4. Cuisinart BFM-1000 Baby Food Maker
This is our second Cuisinart baby food maker review, this is the big brother of the processor we began our reviews with. This machine has 4-settings, steam, chop, puree, and a bottle warmer.
The measuring cup stored inside the mixing jug is clearly marked so there need never be any confusion when adding liquid. Refer to the manual for the exact amounts required for each operation.
Best Feature
We love the ability to warm bottles quickly, if you have ever had a hungry, screaming baby, you will also appreciate it. Pop the bottle into the side compartment, if it is a narrow bottle you will need to use the adaptor that is neatly hidden in the lid. Within a minute or two the milk will safely be at ideal drinking temperature.
The dial at the front is clearly marked to steam or chop. Once your ingredients are steamed to perfection, turn the dial to chop and watch as they, very rapidly and efficiently, pulp to your desired texture.
The powerful blades cut through foods with ease, even herbs, and ingredients for sauces and soups.
This is a compact and versatile machine that can save new parents time and effort.
5. QOOC 4-in-1 Mini Baby Food Maker
If you're looking for the best baby food maker that is compact enough to make just 2 or 3 meals at a time, this may be it. It is inexpensive, compact, and easy to store.
It can steam food and have it blitzed to a puree within 15-minutes, any leftovers can be safely stored in the fridge or the freezer.
Stainless steel blades are powerful enough to chop through hard nuts and vegetables, and when pulsed, make an ideal food for older babies. It is very simple to control the texture.
Best Feature
Lots of people get concerned about bacteria building up in water tanks. This baby food processor is made from stainless steel with a nano-coating that adds a further layer of protection. It reduces the build-up of scale and is wear-resistant. The top of the reservoir has a lid to enable easier cleaning.
It is efficient and effortless. The clearly marked dial sets to mixing or steaming. You can do each independently of the other, even better, whilst holding your baby in your spare arm!
All of the plastic is BPA-free and 100% safe for your little ones.
We love the ease of this machine, not just to use, but also to clean and to store.
Benefits of Using Baby Food Makers
Baby food makers are small, compact machines that are sufficient in power and size to make fresh, healthy food for your baby.
They are simple to operate and ideal for small portion sizes.
If you own a food processor you might not need another machine, however, do you really want the fuss of cleaning that big bowl and blades when, instead, you could clean the smaller version?
Some machines will steam the food as well as blend it.
Baby food makers are suitable from weaning age until your little one is eating solids. You can choose the exact texture that they can manage.
The biggest benefit has to be knowing exactly what you are feeding your child. Healthy, fresh, and organic food to give them the best start in life.
Read More: Best Food Processor for Nut Butter
Food Processors vs. Baby Food Makers
Both machines have benefits, let us look in comparison
Size
Food processors are bigger machines with larger capacities. Much bigger quantities of baby foods can be made with each operation. They are heavy and require a large storage space. They are too bulky for making a single, small meal.
Baby food makers are perfect for making individual meals. They can also make enough food for batches of small portions. They are small, compact, and portable.
Applications
Food processors are versatile. They can mix, knead, slice, dice, and chop amongst other things. Baby food makers usually only chop or grind food. Some machines can also steam raw food, or defrost and reheat prepared meals.
Power
Food processors have more powerful motors with multiple interchangeable blades. Baby food makers have small motors that run quietly. They usually only have a single fixed blade.
Cleanup
Food processors often require stripping down with multiple components to clean.
Baby food makers have a small surface area to wipe over and some parts are dishwasher top rack compatible.
Cost
Food processors can be very costly, depending on brand, capabilities, and accessories.
Baby food makers vary in price but there are basic, purpose-made machines that are very affordable.
Read More: Best Food Processor for Shredding Cabbage
Why do Parents want to Make Their Own Baby Food?
Once your baby reaches around 6-months old, it is time to think about their next milestone. Weaning is the process of moving them on from a liquid diet to eating solid food. This is a gradual process that involves trial and error as you experiment with textures and flavors.
As your baby gets older, the consistency of their food changes from a pureed pulp to lumpier textures. Offering your baby a wide variety of food is the best way to avoid them being a 'picky-eater' as they grow. If they are used to a varied diet from weaning, chances are they will continue the habit.
Preparing your own food has many benefits.
It is healthier. Have you ever picked up a jar of pre-made food and read the label? There are so many additives and preservatives just to give it a longer shelf-life and a more appetizing flavor. Sugar is unnecessarily added to most things to get babies to eat them.
You know exactly what your little one is eating. Fresh vegetables and fruits can be combined with a little white meat, fish, or sauces to make a multitude of different meals.
You can make the exact consistency that your baby likes. It doesn't need to be too liquefied or too lumpy.
Store-bought food is expensive. Feeding your baby fresh food, even giving them small portions of your meals is much cheaper than buying countless jars.
You can batch cook healthy baby food and store it in individual pots in the freezer. This is an ideal solution for busy parents.
Frequently Asked Questions
Stick blenders work just fine for pureeing large amounts of pre-cooked food, they just create more items to clean. Some baby food makers can do every process, cooking, chopping, and cleaning. Therefore, they are time-conserving, efficient, and effortless.
Mostly, yes. The main unit requires a simple wipe over. The mixing bowls and their lids are often safe to clean in the top rack of the dishwasher. Just remember to descale the water chamber regularly to prevent limescale build-up.
Preparing healthy and nutritious food for your baby is not only cheaper but also more beneficial to their growth and well-being than store-bought jars.
Experimenting with new tastes and flavors is an exciting time for parents and babies.
Food processor for baby food can take all of the hard work out of food preparation, leaving you with more time to spend with your little one.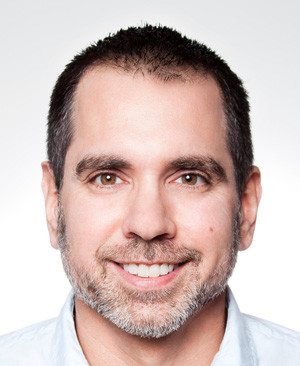 John DiBella is a graduate of The Culinary Institute of America, a cooking enthuthiast and a writer. When he's not writing blogs about home kitchenware, he enjoys hiking, camping, sailing and cooking.