If you have ever seen some of the top TV chefs preparing a stir fry, it would have been hard to miss the fact that they mostly cook on gas stoves. It's easy to picture the flames curling over the top of the wok and hearing the sizzle as soy sauce is added.
If you're wondering if this same effect can be achieved using an electric stove, then wonder no more. It absolutely can.
The old saying goes, "A workman is only as good as his tools", definitely applies here.
Using a flat-bottomed wok ensures the base stays in contact with the heat source at all times.
Below, we have compiled a list of 10 woks for an electric stove to help you make a more informed buying decision.
If a piece of cookware could ever be described as beautiful, then this has to be it.
This heavy cast iron wok looks amazing while remaining virtually indestructible for decades to come.
It comes from Lodge, a family-owned business that has been running for 120 years, so they know their stuff!
The 14-inch wok is big enough to hold a feast for a large family, and as it is made from cast iron, it's versatile enough to use on electric, gas or induction stovetops. It's safe to throw in the oven or even use on a campfire.
Cast iron notoriously retains heat better and distributes it perfectly,  helping it to cook quicker. Use it for stir-fries, soups, and sautees, even deep frying in much less oil than a conventional fryer.
This wok has been seasoned, not with synthetics or chemicals, but with vegetable oil. It is highly recommended that you do the same after each wash. Not to keep it in prime condition, but to improve it with each use.
2. Cuisinart Chef's Classic Stir-Fry Pan
This great-priced stainless steel wok from Cuisinart has a flat bottom that sits level and securely on an electric stove or an induction hob.
The glass lid is a great addition that lets you keep an eye on what you're cooking without losing heat to remove it. It is trimmed with matching stainless steel and sits securely in the drip-free rim of the wok. All of that gorgeous flavor will be sealed in.
The high-sheen silver finish gives it a classy, professional look, and treated well, this won't discolor over time.
The base of the pan has an aluminum core which makes the heat distribute more evenly, no food-ruining heat spots.
Inside are measurement markings, great for adding the correct amount of liquid to recipes.
3. Joyce Chen Pro Chef Wok
Joyce Chen is a professional chef and has been a restaurateur for decades, so when she couldn't find any suitable pans, she designed some that met her high expectations.
This large capacity wok is made from heavy-gauge, 2mm thick carbon steel. The thick metal allows for better heat distribution.
It is designed to exact professional weight, around 4-pounds.
Both the long handle and the smaller helper one have stay-cool technology. They can be easily removed if you want to use the wok in the oven. Here it will withstand heat of up to 350°F. The handles help you to transport a hot wok safely and easily.
There are very clear and simple follow instructions with this wok, how to wash and season it before first use. These need to be followed to the letter. Re-seasoning and detergent free washing should take place after every use. This will darken the wok to that deep desirable shade all wannabe chefs desire, extend its service life and also improve it's non-stick capabilities over and over again.
4. Bruntmor, Cast Iron Wok
This Bruntmor cast iron wok is 11-pounds of quality. It is a modern design yet also looks rustic, it would look amazing sat in the middle of a dining table for your guests to serve themselves from.
Although the inside of the pot is rounded, the base has been flattened off so it is ideal to use on either an electric or induction stovetop.
It is a sturdy piece of kit, cast iron is known to be very durable and last a lifetime. The 2 large handles allow for safe and easy carrying.
It also allows for excellent heat conduction so your meal will be evenly cooked in no time.
As with typical wok use, the high sides of the pan are equally warm for you to push food onto as you stir-fry the final items to perfection, in the base of the wok.
It arrives pre-seasoned, regularly detergent-free washing and re-seasoning is a must to improve the quality and non-stick capabilities of your wok, use after use.
This large aluminum wok is big enough to make a feast for your family and the neighbor's family too!
It has a fantastic Teflon non-stick coat which enables you to use little or no oil to make quick, healthy meals. The food-release is effortless, as is the clean-up job afterward, this wok is dishwasher safe.
T-fal have even coated the outside of the wok too, with those messy spillages in mind!
Aluminum construction woks allow heat to be distributed fast and evenly.
The long silicone-coated handle keeps hands at a safe distance from the heat. The smaller helper handle gives good grip when carrying. It is oven safe up to 350°F.
6. Calphalon Nonstick Wok
Calphalon is a brand leader who can always be relied upon to provide quality and durability.
This 12-inch flat-bottomed wok is no exception.
It has a flared design allowing for many different cooking styles; minimal oil is required so healthy eating is easily achieved.
It looks modern yet traditional.
It is made from heavy-gauge hard-anodized aluminum that ensures even heating. It also makes it safe to transfer from the stovetop directly into the oven, for fancier dishes. It can tolerate heats of up to 450°F.
The interior coating is made up of 3 layers, the first 2 provide long-term durability, the top layer is Calphalon's non-stick coating. Food will just release and slide away from it, even searing meat.
The stainless steel long handle will stay cool as you stir-fry, and best of all, it has an easy wipe clean technology and is also dishwasher safe.
This stainless steel wok from Cooks looks so impressive with its high-polished silver finish.
It has excellent heat distribution qualities whilst also having unrivaled air-flow technology that keeps the riveted on handles cool.
This wok is supplied with an attractive stainless steel lid that fits snugly to retain heat and moisture. The exterior has been brushed to make it scratch resistant, it can keep its good looks for a long time ahead.
The whole thing is dishwasher safe and can go directly from stove to oven and tolerate temperatures of up to 500°F.
This wok is safe for use on all appliances, electric stoves, gas stoves, and induction hobs.
8. Calphalon Flat-Bottom Wok
This wok looks so pleasing on the eye, simple yet very stylish.
The entire pan has an aluminum core sandwiched between 2 pieces of top-quality stainless steel. This luxurious finish will ensure that not only heat is evenly distributed as it has outstanding conductive properties but that it is also extremely durable.
The outer stainless steel, even the handles have been brushed to ensure the mirror-finish gleam stays that way. Both the long and helper handle will remain cool as you cook on the stovetop. This feature made it best wok for glass top stove.
It is dishwasher and broiler safe and can tolerate heats of up to 450°F in an oven.
This wok is an investment that is well worth making. It looks stunning and will get many compliments if you were to place it in the center of your dining table.
It is the wok of chefs!
9. Helen Chen's Carbon Steel Wok
If you're competent with a wok and flick and toss the ingredients with ease, then this carbon steel wok might be a great choice for you. Its interior features concentric grooves enabling the heat to recover exceptionally quickly, each time it is lifted from the stove.
It is relatively lightweight, only around 4-pounds with the lid on.
Helen Chen is a leading Asian cookery expert and has designed this wok in an attempt to make top class, healthy food accessible to the home cook. Her design incorporates recyclable carbon steel and 2 sustainable bamboo handles. These handles resist heat so are comfortable to hold.
The wok will last a lifetime if it is cared for correctly. Proper detergent free cleaning and seasoning will achieve this; your wok will stay rust free.
Over time the appearance of the wok will change, as it develops a natural patina and becomes more non-stick. The color will darken until you see the deep black glossy finish seen in professional restaurants.
10. 16 Inches Carbon Steel Wok
This wok is a huge 16-inch circumference and will hold enough food to comfortably feed 6 people with big appetites!
It has 1 long handle made from heat-resistant blond wood and a smaller helper handle so that you have total control when you transport it. Empty it weighs around 4-pounds so 2 hands will be useful!
As with all carbon steel woks, this will need to be seasoned before use. This will protect it from rust and over time will build up a non-stick coating that improves with each use.
Full instructions are given on how to season it. Over time the wok will deepen in color until it is totally black and has a lovely non-stick surface.
The large flat-bottomed area allows the wok to take full advantage of the heat from the electric stove. This will be evenly distributed across the whole large pan.
The wok has fast heating up and cooling down properties.
It's a well constructed, beautifully designed family-sized wok.
If you enjoy Asian cuisine then a wok is a must-have piece of kitchen equipment.
They originated in China somewhere around 200AD, and in recent centuries the trend has spread throughout Asia and to the West.
Stir-frying demands a wide-topped, (flared) pan that allows the users to frequently toss the ingredients and for them to land back in the pan, not on the stove!
Woks are usually large round-bottomed pans that are capable of withstanding very high heats with minimal oil use. With the use of more electric stoves, they have been adapted to have a flat-bottom, enabling them to sit firmly on the stovetop and receive as much of the heat as possible.
Read More: Best Electric Skillet for Frying Chicken
Cast iron
As the name suggests, cast iron woks are very heavy.
Iron has excellent thermal conductivity properties, this just means how quickly it gives off heat to the food that it's cooking.
Once you have mastered the art of cleaning, just hot water with no detergent, and learned how to season it after each use, your wok will last a lifetime and be natural non-stick.
Aluminum
Aluminum woks are very much lighter and therefore easier to handle.
By its nature, aluminum has superb thermal conduction properties, the pan will heat up faster, food will cook quicker and less energy will be used.
Aluminum will discolor over time, some people prefer this as their wok looks well used and loved.
Read More: Best Dutch Oven for Bread Baking
Stainless steel
Highly polished stainless steel looks attractive, won't dent or scratch and won't adversely affect flavor. This is because there are no non-stick coatings to break down over time and be transferred into your food.
Stainless steel is durable, cared for well it should last a lifetime; it won't rust.
It doesn't require seasoning, is simple to clean and dishwasher safe.
Stainless steel with aluminum core
The identical properties of a stainless steel wok but it has been bonded with aluminum to give it superb heat conductivity properties. This ensures everything in the pan is cooked evenly.
Carbon steel
This is the wok of choice for many Asian cooks.
A carbon steel wok conducts heat evenly and is lightweight. This makes them safe to use when tossing hot ingredients.
They require seasoning and over time will darken in color and develop a lovely patina.
Carbon steel is usually relatively inexpensive too.
Frequently Asked Questions
Purchasing the right wok for you is a wise investment for the future. Remember, most of these reviewed will last a lifetime if cared for correctly.
They can be the centerpiece of many happy, family gatherings or they can just be easy to cook a fast, healthy meal after a hard day at work.
Imagine gifting one as a wedding present and seeing it lovingly brought out year after year. Wonderful memories being made.
Hopefully, our guide has given you much food for thought and helped you to make an informed decision on which is the best wok for electric stove. Happy cooking!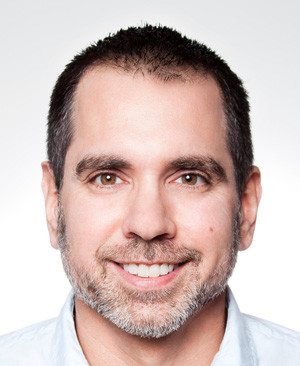 John DiBella is a graduate of The Culinary Institute of America, a cooking enthuthiast and a writer. When he's not writing blogs about home kitchenware, he enjoys hiking, camping, sailing and cooking.