"Fast to cook, good to eat." This kind of meal is always preferred by those who are living alone and have to cook all by themselves or by those who cannot manage enough time for foods that need quite a long time to cook. There are enormous foods that may be included in this bracket and among them this time I am going to discuss Quesadilla – a food that is tasty enough to fill your tongue but made in a very short time.
A Quesadilla is a kind of Mexican cheesy pastry or turnover made with corn or flour tortilla and stuffed with a cheese filling including anything between beans, chicken or buffalo. This is grilled, baked or fried and taken with sour cream, garnished with cilantro, and you may include hot salsa while serving this dish.
If you see the other side of quesadilla, you may find it as a quick meal that can be prepared with last night's leftover yet it is tasty. It also can be taken by a number of people at a party or a family get-together.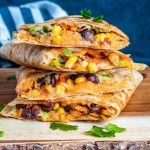 A filling is one of the main things of a quesadilla. To make a quesadilla you need to use the filling inside the tortilla. The ingredients of filling vary with the different taste that you want in your quesadilla. For example, if you want to prepare chicken quesadilla, then you have to take a shredded chicken breast, chopped spinach, and shredded cheddar to make the filling. If you choose cheesy quesadilla then you need cooked vegetables, beans, fresh corns, shredded cheese, fontina, etc.
How to Make a Quesadilla?
Though you can prepare this kind of dish using a skillet, if you're perfectionist then certainly you're looking for an appliance that can give you the comfort while making quesadilla with a perfect shape and size. Thanks for having quesadilla maker that can provide all your needs. Now let's see how to use a quesadilla maker.
How to Prepare Cheesy Quesadilla
Preparing a tasty cheesy quesadilla is one of the easiest and simplest things that need not too effort and requires no special ingredients or recipes. Let's find out how to make a cheesy quesadilla all by you.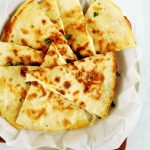 Ingredients
2-3 cups of leftover, like cooked vegetables, meat, beans, rice, fresh corns can be used as filling for quesadilla to make.
2 teaspoons of butter or vegetable oil.
4 large flour tortillas.
2 cups of shredded cheese or any other melting cheese apart from cheddar, fontina, etc.
Preparing Instructions
At first, take the leftovers enough for 2-3 cups of filling in a skillet and warm then in medium heat. If you want to use fresh ingredients then you need to cook them before using it as a filling.
Empty the leftovers from the skillet wipe it to clean, and then take ½ teaspoon butter or oil to melt. This is enough to coat the bottom of the quesadilla.
Put 1 tortilla in the skillet, sprinkle some cheese over it, and make a layer of ½ cup of filling on the tortilla. But you have to spread the filling only half of the tortilla so that you can easily fold it.
Once the cheese starts melting, you'll see golden brown spots at the underside of the tortilla that indicates your quesadilla is ready.
Take a spatula to fold the quesadilla and then remove it from the skillet and place it on a cutting board. Take a paring knife and cut it into wedges. But before that allow it to cool for 1-2 minutes to set the cheese.
In this way your cheesy quesadilla is ready, serve it hot with some other funky foods to make the dish more delicious.
How to Use Quesadilla Maker?
Take a damp soft cloth and wipe the quesadilla maker's top and bottom to remove all the dirt and residue.
To make the maker ready for preparing quesadilla you to dip a basting brush into vegetable oil and gently make a light coat of oil onto the top and bottom of the appliance.
Now the maker is ready for rolling and you need to connect the maker with the source of power.
After that, it is time to go for ingredients and apart from tortilla and cheese the rest of the ingredients depend on the taste that you prefer.
Watch the indicator of the maker, if it shows 'green' or 'Ready', it means your maker is ready to start cooking.
Open the lid of the maker with a pot holder, and place the quesadilla on the plate to grill. Be careful while pouring the tortilla as it may splash. So, you need to keep the pot holder close to the maker.
Keep the quesadilla for 3-5 minutes inside the maker for grilling. But if you want to have the softer one then the grilling time will be shorter and longer time for crispier. After the time is over, open the lid with the pot holder and remove the quesadilla using a plastic spatula.
For the next quesadilla, you need to close the lid again to preserve the heat and repeat the whole process all again.
What Size Tortilla to Use for Quesadilla Maker?
To prepare in a skillet no matter how large or small quesadilla you're going to make. But when you use a maker, the size of tortilla does matter. Because, here you have limited space and should go according to the accommodation. As there are quesadilla makers with different sizes. For example, the Hamilton Beach Quesadilla Maker can adjust as large as 10" tortillas. Overall, you can find an average quesadilla maker with a size of 14"x14"x6" and that would be enough for the dish with a standard size.
How Many Calories Are in A Quesadilla?
Quesadilla is not a kind of calorie-enriched dish that cannot be taken by any health conscious person. How many calories are in a quesadilla depends on the recipes that you use to prepare this kind of dish. If you choose cheese quesadilla, there are 490 calories in it while in meat quesadilla the calorie level rises up to 528. Besides, it also depends on the size and you may find 350 calories in an average size of a quesadilla. I think that may not harm your health and you have no problem to have one or two to enjoy this mouth-watering dish as the others.
How to Clean The Quesadilla Maker?
This is one of the main things for any device or tool that you own. Especially, if it is a kind of kitchen appliance then you have to keep it clean for two reasons. Firstly, to ensure the safety and hygiene of the food and secondly, to make sure that it will work for a long. Cleaning quesadilla maker is not a difficult job, only you need to follow some simple steps:
Place the maker on the top of the dish towel to prevent the water from spilling everywhere while cleaning.
Plug in the maker for heating.
Keep two wet paper towels inside the maker and close the lid.
After few minutes add some more water on the towels.
After few minutes scrub inside with an old soft toothbrush until the whole unit is clean.
It is necessary to take healthier foods to keep healthy and care-free. But not always, as a human it is hard to restrict you from delicious dishes for a long. Quesadilla is such a dish that doesn't make you wait for too long but also doesn't disturb your diet if it is taken occasionally. What do you think am I right?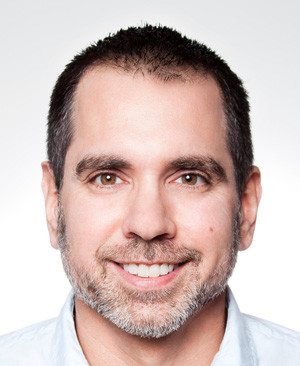 John DiBella is a graduate of The Culinary Institute of America, a cooking enthuthiast and a writer. When he's not writing blogs about home kitchenware, he enjoys hiking, camping, sailing and cooking.