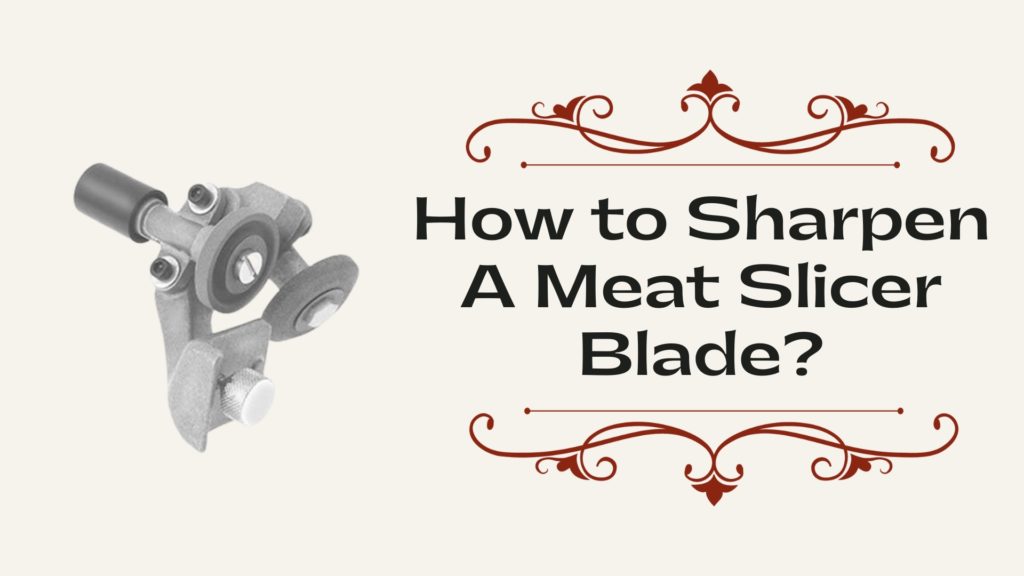 If you think your kitchen is well equipped with various appliances that can make your cooking a pleasant experience instead of stressful hard work, then certainly you own a meat slicer also among others. This is an essential tool for cutting, chopping, and slicing meats with uniform shapes and sizes and helps you to prepare your food with not only best in taste and flavour but also well garnished for being grabbed by others eyeball.
Now if you really have one or two meat slicer at your kitchen then you never give up taking charge of serving food for people of a lot of numbers. It doesn't matter if you're running a restaurant or working in your kitchen this meat slicer always there to work for you.
If you really own a meat slicer then it is obvious that the blades of the slicer often get dull after longer use. Sharpening blades is one of the ways to keep the quality of the slicer and make it durable. Therefore, you need to know how to sharpen a meat slicer blade. Let's explore the whole process.
The Time For Sharpening Blades
First of all you have to know when you realize that the blades are needed to be sharpened. When your meat slicer starts making a mess of your meat when you use it for slicing, it is time to sharpen the blades. When the tool stops producing the uniform cut of your meat as the blades become dull; the meats begin to shred when you cut it, then you must go for sharpening the blades.
Also Read: How to Stuff Sausage with a Meat Grinder?
The Tools for Sharpening Job
Next, you need to know what the tools are; you need to sharpen your meat slicer's blades. Here they are.
Before starting sharpening job you have to put on cut-proof gloves on your both hands. These gloves are made of mesh something similar that you find in old armors. This is very useful to protect your hands while using the sharp objects for sharpening blades of your meat slicer.
Sometimes very small and hard particles of stones and sparks of fire come out while sharpening the blades that may cause damage to your eyes. To keep your eyes safe, use safety glasses thicker than usual ones during the job happening.
This is one of the essential items that you need for sharpening the blades. Sometimes you will find this sharpening stone or whetstone comes with the device, otherwise you have to buy your own.
Soft Washcloths
After the sharpening job is over, you need a soft washcloth to wipe and clean the whole meat slicer. You must be careful for not using sponge or scrubber in this job as they may scratch the surface which leads to rust.
Blade Sanitizer
The device that generally is used to handle foods in different ways has a very thick chance to be infected by germs. Therefore, sharpening the blades doesn't mean your job is over. You have to disinfect the blades as well as the device with a sanitizer. But if you don't have this in your place then simply use alcohol for the same result.
Also Read: How to Slice Meat Thinly Without a Slicer?
The Process of How to Sharpen A Meat Slicer Blade
Now the job of sharpening blades of your home meat slicer begins. The whole process is divided into several steps that you need to follow in order. Here you go.
Switch off and disconnect the meat slicer. If the device was running for a while, then let it cool down for some time.
Open the cover of the blades and then wipe the blades using a dishcloth and detergent water. Rinse the blade to dry.
Apply some lubricating oil or cooking oil on the blades.
Adjust the blades touching the sharpener stone following the instructions from the manual given with the device. If you're using the whetstone then make sure that the stone should be fixed close to the ends of the blades.
Now switch on the power and allow the blades to spin for a while for grinding. If the whetstone is separately used then make sure it would not fall off while spinning.
Switch off the device and check If the blades are sharpen enough. If you feel the blade is still dull then continue the process once again.
Clean the blades once again with the warm detergent water to make sure that all the dust and metal particles are washed away.
Take a new washcloth to apply sanitizer or alcohol on your blades and then apply this chemical to the whole machine.
When everything is dry, fix everything back together and make sure nothing left loose. Finally let the machine power on for test to if it is running normal. Once satisfied, unplug it and cover it back.
Always keep the machine away from the kitchen table to a secure and dry place. This made your machine long lasting.
It is good to sharpen your meat slicer in regular interval to get the better slices of the meat. But it may shorten the life of the blades. You have remove and fix a new one not too later. Therefore, a proper maintenance may help you to keep the sharpness of the blades for a longer period. All you need to wipe the blades after every use. Try to oil the machine once a month so that the whole system will run smoothly and all the parts will be kept in a better position for a longer run.
Every time everything should be in perfect condition- this is the punch line for every device that you have for your use. Yes, it is true that nothing works for a lifelong. But you can provide a long life of any device if you put them, use them, and maintain them in a proper way. Money always matters, especially to them who cannot afford bad expenditure. So, save machine, save money, and live a happy life. Have a nice day.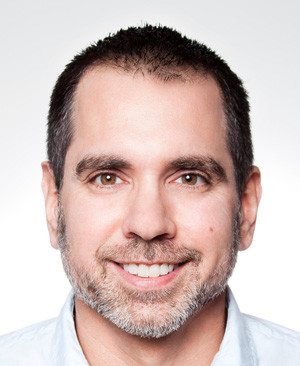 John DiBella is a graduate of The Culinary Institute of America, a cooking enthuthiast and a writer. When he's not writing blogs about home kitchenware, he enjoys hiking, camping, sailing and cooking.