It is often said that we eat with our eyes, while this might sound a little ridiculous, it definitely bears some truth.
If there are 2 plates of food in front of us wouldn't we all choose the most attractive and best-presented one?
This is easily achieved if you're a home cook or run a busy professional kitchen.
Investing in the best home meat slicer can ensure that every plate of food you serve looks amazing. Each piece of meat, each vegetable, or each slice of bread, will all be cut to perfection and look very appealing.
Top 10 Meat Slicer for Your Kitchen
1. Chef'sChoice Electric Meat Slicer
If you're looking for a food slicer to use at home that is substantial enough to deal with your everyday slicing needs yet light enough to be able to store in a cabinet when not in use, take a look at this.
Performance
The 120W engine has high torque capabilities which give the machine good slicing power. The 7" blade has no problems cutting paper-thin slices or thicker ones of almost an inch.
There is a nice safety feature which is a 'shut-off' button. This closes access to the blade when the machine isn't in use.
When in use, the engine runs quietly and technology ensures it remains cool.
4 raised rubber feet help the machine grip to the counter and not let it move when in motion.
Material
This slicer looks attractive with its high-sheen stainless steel and cast-aluminum finish.
Not only will it remain durable for years to come, but it also looks great as a piece of kitchen furniture.
If that isn't for you, then it weighs less than 12lbs and so is easy for one person to put away in storage.
Maintenance
Many parts of this food slicer clip off easily for cleaning. Without the need for any tools, you can get the food carriage, food pusher, food deflector, and thickness guide plate all into a bowl of warm, soapy water.
The blade can then be wiped over in situ or removed and washed, whichever suits the user.
2. Cuisinart Kitchen Pro Food Slicer
If you like the idea of having lots of sliced deli-meat at home that stays fresh for longer, this could be the best home meat slicer for you.
Everyone knows that sliced meats only last a day or 2 in the refrigerator before they are no good. If you can perfectly slice the exact amount you need each time, then those rolls of cured meats will last much longer.
Performance
The 130w engine perfectly powers this compact machine, slicing through meats, hard cheeses, and fruits fast at your convenience.
The 7.5" serrated blades make light work of vegetables and salads with minimal effort from the user.
Cutting a roast into lovely half an inch thick slices is easy, but then so is finely slicing the ham into slices just 1/32″ thin.
Material
All of the stainless steel components are of premium quality; the aluminum housing is die-cast and exceeds all food safety regulations.
The blade is also stainless steel giving its long service life with the ability to cut through a huge range of foodstuffs.
Maintenance
The blade, carriage and the guide all remove easily for fast and simple cleanup.
There is one screw that requires a 90-degree turn to free the blade and then to return it once it is clean.
3. BESWOOD Electric Meat Slicer
If you are looking for an all-purpose meat slicer that can take care of your different needs without making a big hole in your pocket, then your search is over.
The BESWOOD 10 Premium Food Slicer is possibly the right choice for you. Let's go through the review of one of the best commercial meat slicers for home use.
Performance
This machine is an ideal one for restaurants, commercial kitchens, and cafes. That doesn't mean to say it isn't great for home use, it is, as it can work precisely on boneless meat, cheese, veggies, ham, and fruits.
You can slice all of them at any thickness you prefer. The 240 Watts motor can handle the work within the shortest possible time and can also keep you safe from power shocks. All you need to do is turn on the power switch and allow the slicer to rapidly turn the big chunk of meat into perfectly sliced pieces.
Materials
The blades of the Beswood slicer are made of Chromium-plated carbon steel that is forged at exceptionally high-temperatures. This is the reason behind their strength and long-lasting capabilities. The blade stays sharp for a longer period with no need for sharpening too often.
This slicer has two stone blade sharpeners that work to constantly sharpen the edge of the blade. The premium V-belt keeps the machine free from vibration and noise while it is working.
The machine is equipped with rubber feet which protect the machine from skidding when it is on. The aluminum-made body of this slicer provides much-needed durability.
Maintenance
The Chromium-plated carbon steel keeps the blade safe from corrosion. The double-illuminated power on/off switch protects you from power shock. The strong blade cover can prevent any nasty accidents.
4. Nesco FS-250 Meat Slicer
If you're looking for a meat slicer for your kitchen then this Nesco product could be the ideal product for you. As it isn't too big and bulky, it could be the best meat slicer for use at home.
Performance
The 180-watt, gear-driven motor is powerful and more than capable of handling all kinds of foods well. The largest-sized blade with serrated edges can easily cut through tough meats or crusty bread.
The knob that adjusts thickness is very accurate and moves easily. 2 serrated blades cut through tough meat or delicate crusty bread with ease.
Materials
This meat slicer measures 15"x 10.5" x11" and weighs just 13.2lbs, it is light enough to move around if needed but heavy enough to keep stable while it is working. The body and components are constructed from durable stainless steel to provide long and reliable service life.
The blade is 8.7-inches in diameter and is larger than many other similar machines. Its serrated edges can take care of any kind of meat, fruit, or vegetables and cut them into slices of your choice in no time. The suction cup at the bottom helps this unit to keep it stable while it is working.
Maintenance
The carriage is permanently mounted to the bar but you are still able to tilt it over a sink for cleaning. The blade is easy to remove for cleaning and only takes a few seconds to reassemble. This unit comes with a handguard that keeps your hands during operation.
The power switch of this unit is in a side recess which reduces the chances of accidental activation.
Finally, the one year warranty gives you a chance to enjoy the service of this meat slicer free of worry.
Overall this is a very worthy machine available at a very affordable price.
5. Weston Manual Jerky Slicer
If you are looking for a slicer that can provide you the slices of meats for sandwiches then you are right on the track. Weston Manual Jerky Slicer is a device that works by hand with no power required. Amazingly, it can slice through the toughest cuts of meat with minimal force. No doubt this is one of the best meat slicer for jerky.
Performance
This device is manual but strong enough to tackle every kind of food, even the toughest piece of meat. It is faster and much more efficient than using a knife. Blade settings offer a huge range of slicing thickness, between 1 ¼" thick and 5"wide.
Materials
This device is made of heavy-duty cast iron; much strength makes the device durable. Moreover, this device is equipped with 32 stainless steel blades to cut the first time, every time.
The stainless steel combs work to prevent jamming caused by meat that gets caught around the blades. The blades have a food-safe coating to give the user greater peace of mind.
Maintenance
The cast aluminum exterior and the 2-part assembly ensure this slicer can be taken apart to be cleaned and maintained with ease.
6. Continental Electric Meat Slicer
Are you the owner of a deli or a small restaurant or do you run a commercial kitchen? If yes, then undoubtedly you have a huge amount of foodstuffs that you need to cut or slice almost throughout the day. If the job is far too demanding and repetitive for a knife, consider investing in a food and meat slicer.
Take a look at the Continental PS77711 Professional Series Deli Slicer, this could be the answer to all of your dreams.
Performance
The 150w motor that this machine has onboard ensures that it is powerful enough to slice almost any foodstuffs. Couple that with larger than average, strong blades and you will have a very "cutting edge" piece of kitchen equipment.
This can prepare multiple, equal slices in a fraction of the times it might take a human manual slice with a knife.
You will have less waste and save time, overall it is a very economical solution.
Materials
The structure of this machine is made of cast aluminum which provides strength and durability so that it can run efficiently for a longer period. The stainless steel blades are sharp enough for cutting and slicing of different types of foods smoothly and cleanly. They are tough enough to go for long periods between sharpening.
The other vital parts are made of high-quality plastic to provide the much-needed strength to this device.
Maintenance
This machine strips down easily to clean at the end of each working day. Reassembly is very simple too.
Safety guards are on the blade and an additional one for the thumb is a nice touch, making sure the user is safe at all times when operating the machinery.
7. Elite Platinum Meat Slicer
The Elite Gourmet EMT- 503B Electric Food Slicer is the ideal piece of kit to store at home if you like to have lots of dinner parties and to entertain people. After all, nothing looks more impressive when each meal you serve looks identical and all slices match each other in size and thickness.
This is easy to achieve if you invest in a food slicer to use at home.
Performance
This meat slicer performs well in many conditions, including slicing meat that has begun to thaw. The 180w motor ensures that enough power is generated to make light work of most items.
The blade is strong and powerful enough to withstand the many different textures of food.
The serration on the blade helps to get clean slices when slicing more delicate foods, including soft fruits and bread.
Continual equal thickness slices will be created simply by turning the adjuster dial and setting it to your desired thickness.
Materials
The outer casing, including the base of this device, is made from aluminum material to provide strength and durability.
Cleverly, this slicer has some gear systems that enable it to automatically adjust the speed according to the size of the food waiting to be cut.
This device comes with fine edged stainless steel serrated blade which is rust-free and easy to clean.
The adjuster dial pad helps to adjust the thickness level you want.
Maintenance
As the outer casing and the base is made from aluminum material, it is quite easy to clean. The blade, food tray, and blade guard are all removable to clean every part of the machine properly.
It is easy to carry, easy to store, and easy to use. Altogether, undoubtedly it is the best affordable meat slicer.
8. Della Electric Meat Slicer
If you're looking for a deli-meat slicer that cuts meats and vegetables in no time this is worth serious consideration. Suited to both the home-kitchen and commercial-kitchen, the Della Commercial Electric Meat Slicer is an ideal product.
Performance
The Della meat slicer has a heavy-duty powerful motor of 240 watts, powerful enough to complete the job in a fraction of the time. The 8.7" wide serrated-edge blade helps you to handle even large chunks of tough meat and other vegetables.
Materials
This device is made of best quality stainless steel which provides the necessary strength and durability that you expect from any reputed product. The 8.7" stainless steel blade is ready to cut almost everything that you need to your preferred thickness. Whether it be meat, bread, cheese, or vegetables the device is ready to cut them into equal slices.
Maintenance
East to operate and efficient, it is easy to maintain due to its strong construction. The blade will stay sharp for long amounts of time without the constant need to resharpen.
The food carriage has a sturdy spiked meat holder.
The hinge design makes cleanup a breeze. Simply flip it up and wipe it over with warm soapy water. The protective blade cover stays in place so your safety is still ensured.
The suction cup helps your slicer to be stable even when it is working. For all of these reasons, this is definitely a consideration for the best deli meat slicer.
9. Kitchener Electric Meat Slicer
Professional kitchens will all find a slicing machine beneficial for many different foods.
When serving multiple plates of the same food, a chef always strives to make each plate look identical. This is easier to achieve if meats, vegetables, and cheeses have been sliced with a machine.
This product from Kitchener is possibly the best meat slicer for professional use.
Performance
This device is well-designed with storage and transportation kept in mind. It is a relatively compact shape and takes up little room.
The blade is sharp and strong enough to take care of all meats, it powers through salamis and tough cuts of beef.
This unit comes with an adjustable thickness control knob that can slice up to 5/8" thick. It also has a big platform that can easily accommodate larger items without fear of them dropping or breaking.
Materials
This device is made of stainless steel allowing it to be rust-resistant.
It is powered by a convey belt which is driven by a 150-watt motor and is energy-saving as it consumes minimal power. Four suction-cup feet keep the machine steady during operation.
The body and most of the parts are constructed from premium coated steel and cast aluminum die, ensuring the machine is robust and durable. This slicer comes with a stainless steel carriage with finger protection.
Maintenance
This device comes with a removable blade for which you can regularly clean without any hassle. Doing so also prevents cross-contamination of different foods.
Removing the blade for sharpening is a relatively simple task.
10. KWS 12" Premium Meat Slicer
This is a powerful piece of equipment ideally suited to a store or restaurant. Large blades make light work of slicing multiple pieces of meat to display for sale.
This is such a powerful machine that slicing through frozen food poses no difficulty. For these reasons, this is probably the best frozen meat slicer for commercial use.
Performance
This 420W KWS meat slicer offers several features that make it one of the best for both domestic and commercial use. The quality construction ensures that this device means will last longer and also do the work efficiently.
It has larger blades and more power than most of its competitors.
It is capable of supplying uniform slices of wafer-thin hams or thicker slices of bread and cheeses.
Materials
The overall dimensions are 24.8"x20.9"x18.5" and it weighs 60lbs. It is constructed from a corrosion-free aluminum alloy which makes it durable to work for years to come. It is heavier than other devices, this won't be an issue, and this machine isn't designed to be portable, just to be powerful.
Furthermore, the powerful 420w motor makes it a heavy-duty piece of equipment suited for use in restaurants, delis, butchers shops, and commercial kitchens as well. It is this powerful motor combined with the 12" stainless steel, strong blades that give it the strength to cut through frozen pieces of meat.
Maintenance
Skidproof rubber pads at the bottom keep the machine in place during use.
Cleverly, the dual built-in whetstones keep the blade sharp as the motor runs.
The unit can be disassembled by just removing three screws. This makes it easy to clean and reassemble in a few seconds.
This truly is the best frozen meat slicer available at the moment.
The best food and meat slicer reviews have hopefully helped you to decide on your machine, by following this of guidelines you will find out how to use and care for it to always achieve optimum service.
What is a Meat or Food Slicer?
A meat slicer is a kitchen appliance, sometimes manual but often electrically powered.
As the name suggests it is used to slice meat and other foodstuffs into particularly neat and often very thin slices. This is done by the use of an electronic rotary blade that spins fast and the meat is pushed into it resulting in several thin slices.
If you choose a manual slicer, you will use force to pass the meat back and forth across a stationary blade, thus forming the slices.
Whichever style you choose, be assured that safety is paramount. There is always a handguard that will keep your fingers a safe distance from any blade.
Your meat slicer can be used in place of a kitchen knife ensuring each slice is uniform, the same size, and thickness as the previous one.
Meats for a sandwich, roasts for a meal, fruit, vegetables, and salads can all look like they were prepared by a professional chef in a fraction of the time that using a knife would usually take.
There was once a time when quality meat slicers were seen only in professional kitchens, butcher shops, and stores. Now several varieties of slicers with different features are available that can be introduced into your kitchen to make your work faster, easier, and neater.
Take a look at reviews of the best food or meat slicers for home use to help you make the most informed buying decision.
What is a Meat Slicer For?
Ultra-Thin Pieces
Meat slicers have an adjustable dial allowing the user to set the exact thickness they require each individual slice to be. That can be wafer-thin to thicker slices, the choice is yours.
Even Pieces
Each piece will be uniform in thickness and size, making sandwiches sit together perfectly, and plates of food look perfect every time.
Saves Time
The powerful motor of an electric meat slicer generates high torque and energy to rotate the blade of the machine at high speed to help you by reducing your cooking time. Those who run a food outlet or restaurant understand how important it is to maintain a quick service time.
Reduce Workload
It is not easy for everyone to cut pieces of meat, vegetables, and fruits continuously for a long time. It may cause arm fatigue which would be a painful experience. Let the machine take the strain whilst you carry on with another task.
Some Important Features – A Buyer's Guide
Before heading towards to buy one meat slicer for your home there are a few things that you should keep in your mind. Let's go through them.
Power
Engine power is one of the main things to consider. If you have to cook a lot of meat or other food items then you need a high power motor that generates a greater blade speed to increase your productivity. For this reason, you should consider 120w or above.
Blade
The edge of the blade plays an important role in a meat slicer. There are two types of blade equipped with the slicers. One of them is serrated blades are best for slicing bread and tough meat. Smooth-edge blades are best for slicing lean meats and vegetables. Apart from that, the size of the blade also matters. Generally, you may find slicers with 7", 9", and 14" sized blades for different purposes.
Food Tray
The food tray is another item that you have to look at the time of purchasing a meat slicer. Commonly you can see the tray from 7.5" to 12" in diameter. But if you need to slice meats larger than 12" then you have to find a slicer that can accommodate such sizes.
Thickness Plate
This is to determine how thick you want to slice your meat pieces. You may get paper-thin to about 1" in thickness. Some machines offer thicker slices, check out the review. Each machine is equipped with a dial to adjust to your desired thickness.
Versatility
There are some meats slicers not only slice meat but can slice vegetables and hard cheeses too. These types of meat slicers are more expensive and are mainly made for commercial use.
Durability
This is a major factor as you don't want to invest in something that won't last long.
Although the stainless steel models are usually more expensive, they are corrosion resistant and strong enough to last for years. Over time it will undoubtedly save you money.
Also, check for tougher blades that won't constantly need to be replaced at further expense to you.
Safety Features
The meat slicer is potentially an extremely dangerous piece of kitchen equipment so it must be handled correctly.
Ensure the blade guard is strong and secure before you power it up. Also, a safety-switch device would be ideal to prevent it from being turned on accidentally.
Consider investing in a pair of cut-resistant gloves too for added safety.
Another thing that needs to select what type of slicer would be perfect for your kitchen. There are mainly two types of meat slicers available in the marketplace.
Electric Slicer
This is the most popular and powerful one with advanced technology available. They are not only for commercial purposes but also suitable for home kitchens. This electric run motor creates high speed to spin the blade and rotate the carriage. As a result, you can put pounds of meats to cut into pieces in a very short time.
Manual Slicer
This is also a very popular slicer for many reasons. There is no motor to spin the blade at high speed so you have to provide more time and effort to get ultra-thin slices from meat and vegetables. The user is in control over the action of this machine, having to physically pass the item back and forth across a sharp blade.
This type of slicer is available at a more affordable price and also comes handy for small families.
Safety is always the main consideration. Wearing cut-resistant gloves before approaching a fast-moving blade could prevent accidents.
Place the meat on the food carriage and lock it into position by using the clamp arm.
Switch on the slicer and adjust the dial to the required thickness. If you don't achieve this at the first slice you can stop the operation and alter the thickness.
Move the carriage into place, slide it safely with a back and forth motion and watch the slices drop onto the tray.
Always turn off the power supply to the machine before removing any unsliced meat.
Set the dial back to zero, wipe the slicer down and it will be ready for the next time.
How to Clean Your Meat Slicer
Whether you're in the kitchen at home or your restaurant, a meat slicer always proves very useful for slicing meat and other foods quickly. Leaving it unclean after use, will not only cause bacteria to form, it may also cause an accident due to jamming. To keep your device clean, follow the guidelines below.
Disconnect the slicer from the power source and set the blade to zero.
Remove all the cutting accessories from the slicer.
Carefully unscrew the blade cover.
Fill the sink with warm water and add a few drops of detergent to create bubbles.
Wash all the parts that came into contact with foods. Wash both sides of the blade properly.
Use warm water to rinse the detergent.
Apply a coat of cooking oil into the blade, keeping it well lubricated will ensure perfect operation.
Finally, reassemble the dried machine parts.
Frequently Asked Questions
Hopefully, you will have found this article useful and been able to reach a decision about which is the best meat slicer for you.
In these modern times when everyone seems to be permanently busy, any kind of time-saving gadget can be beneficial.
Parents who have to prepare several packed lunches each week will notice a money-saving difference when not having to buy expensive pre-packed sandwich meat every day.
Being able to get thin slices of cheese instead of thick chunks your conventional kitchen knife manages, will make a block of cheese last twice as long.
All-in-all, the best food or meat slicer can save families and busy businesses valuable time and money.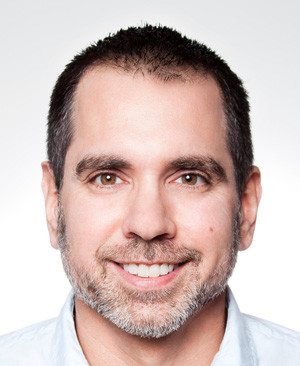 John DiBella is a graduate of The Culinary Institute of America, a cooking enthuthiast and a writer. When he's not writing blogs about home kitchenware, he enjoys hiking, camping, sailing and cooking.