Are you a person who loves having cold drinks all the time? Do you enjoy a smooth, cold smoothie after a workout or want your margarita quiet and chilled just like local stores? Read on to learn about the top 10 best personal blenders for crushing ice.
For your green smoothie, shake, or drink to be cold enough, you must have ice. That means you must have a blender that can crush both frozen fruit and ice cubes to make your drink smooth and consistent. If you don't have a blender, it's time you go shopping on Amazon, eBay, or other sites for a personal blender that can crush ice.
Top 10 Best Blenders for Crushing Ice
Out of all of our top picks, the best personal blender to crush ice is the small countertop Ninja Blender. Also, it is the best personal blender for ice if you have a small apartment, boarding room or want one that you can pack easily for your trip. But what about power?
Power: It has a 900w powerful motor with a blade speed of up to 21000 RPM. With such an amount of energy, you can probably make a smoothie or green drink easily. Its stainless steel blades can crush fruits, veggies, seeds, and ice cubes, making it perfect for your cold brew. You don't want a chunky drink—you want the consistency of a smooth juice or puree. That's why a food processor just won't cut it. Fortunately, if you're looking for a mini blender that crushes ice, this is one of the best options on the market.
Size and design: This small blender for ice has a compact exterior for you to store it quickly after use. It is a convenient blender to use every day to make your drinks after a workout, when the sun is hot or when you want a smooth margarita while relaxing in your house. As far as countertop blenders go, this one takes the cake.
Do you want to have your drink as you jog, drive, or walk in the morning? No worries, the Ninja Nutri speed blender comes with 24 oz cups that have a sip and seal lids. It is a container you can go ahead with and sip your drink as you work out anywhere or on your way to work.
Blades: It comes with pro extractor blades that are good to crush the ingredients you prefer to have in your drink. At the end of the blend, you will have a smooth and silky drink to enjoy since it crushes fruits, skin, seeds, and even stems.
Safety and durability: The blender cups and a jar is BPA free and dishwasher safe. It means once you finish with it, you can go ahead and unscrew the cup, have your smoothie and wash it later easily with no difficulties.
The super powerful 12-piece high-speed machine has US and Canada electrical standards. It is an efficient, easy to use blender that is available in gray, blue, and red at an affordable price.
The Bullet blender for ice comes with three cups, two short and one tall one. They also have two storage cups and to-go lids for you to store your drink once you finish making it. So, whether you want to make single serving smoothies or smoothies for yourself and your friends, this blender can help you do it. It has a hard body that is extremely durable with many great reviews from people who have been using the blender for long.
Power: It is super powerful due to a 600w power base suitable for all your grinding needs. With it, you can be comfortable throwing in anything you want to grind and have. What makes it favorable is the fact that it can make you the cold refreshing drink that you long for.
Design: It has no stitches or buttons. However, it has the stainless milling blades for grinding and the extractor for making smoothies, which works in a cyclonic action. In the end, you get a multi-purpose blender in your kitchen with one purchase.
3. NutriBullet Pro - 13-Piece High-Speed Blender
It is a small 13-piece set, a capable mixer that you can use for light blending duties in the kitchen. Besides, it is simple to use since all you have to do is push and twist for it to blend. Moreover, it is a multi-purpose blender though it is not efficient like other blenders here.
Both the Magic and the Nutri come from the same manufacturer. The NutriBullet is the first magic bullet with some slight modifications. It means the Nutri bullet blender is more powerful than the magic bullet one.
Power: It is robust or less powerful depending on what you put into the jar. It is suitable for smoothies, baby food, and shakes. But, when it comes to hard food, the machine tends to struggle while grinding them making it least for ice grinding.
Blades: It comes with a flat edge which you can use when grinding hard foods and a cross blade for soft and usual foods. It is important to note that you only get the edges when you purchase the 15 pieces set.
Also read: Best Blender for Margaritas
4. Oster BLSTPB-WBL Blender
This blender is so cool and stylish. Yes, it is my favorite as it comes with a sporty look that is compact and trendy. It has a 20- ounce sport bottle that is unique from other blenders. What makes it stand out is the small super powerful tiny motor that can crush ice, fruits, and seeds from your ingredients.
Power: This smaller-size blender's 400-watt motor is powerful enough to crush all the ice cubes in your drink. It has the capability of making your juice smooth and consistent in a single touch. It surprises me how a small machine can have that much power.
Size: If you are sporty like me or like outdoor camping and want to have your smoothie while out, it is the perfect blend for you to buy. The fact that it is portable and has an in-built motor makes it efficient to park, carry, and operate wherever you are.
Safety and durability: The blender has a unique one-touch blending and pulsing option. That makes it easy and safe to operate. Furthermore, the plastic bottle does not leak when you are blending though there are concerns that the plastic bottle wears out gradually.
Also read: Best Pasta Pot with Strainer
5. Hamilton Beach Personal Blender
The Hamilton beach blender is super easy to use, and it is quite challenging to notice the difference in overall performance when compared with the other models. Many have dubbed it one of the best single-serve blenders for crushing ice. Above all, the mixer is useful when you want to make a smooth smoothie, iced drinks, and shakes.
The inexpensive blender is one to have if you love running up and down your house with a cup of smoothie in your hand. It has a lead that keeps the drink in a jar without pouring the mixture outside. It is company enough to allow you to use and store easily.
Power: The machine has enough wattage and versatility to grind whatever you throw at it, whether you want to make fruit smoothies, soups, ice cream, nut butter, salsas, or protein shakes. The powerful device can grind up full-size fruits, seeds, and ice cubes to make you a high-quality drink in no time. And if you just want to use it as a simple smoothie blender, it can handle that too.
Safety: Since this professional blender is so compact, cleaning it is a breeze. The fact that it is almost dishwasher safe, you can throw it in the washer, and safely clean the cups without damaging them. That makes it perfect for day-to-day use in your house.
Also read: Best Commercial Cotton Candy Machine
The blender has a stunning look. The tall, sleek mixer is good and reliable depending on how you use it. For mothers who are weaning their kids, it is perfect for making baby foods and other light blending tasks. When it comes to ice cubes, you will have to use it with caution.
Blades: The blends of the blender and the chopper system are of top quality patented sharp stainless steel. You can use them to grind, blend, and chop. Similarly, they are interchangeable and efficient when it comes to grinding your smoothie.
Safety: The four cups that come with the blender are BPA free and safe to handle. Also, you can operate the mixer by using the sleek touchpad that has three functions and indicator light. It makes it easier and comfortable for you to read and use.
Power: Like mentioned earlier, it is as strong as you want it to be. The 350w motor has interlock standby, and auto stop features to make it steady when you use it. Based on my observation, it is not the best when it comes to ice cubes and if you must grind with it, do it cautiously.
Also read: Best Hand Mixer for Cookie Dough
7. Ninja Fit Personal Blender
I love the ninja brand because it is one of the brands that does not disappoint when it comes to blenders. When it comes to the ninja fit, it is just perfect. Not so big but powerful which makes it so convenient to have in many places.
Power: The speed and strength are what you need. The 700w machine will whip your fruit mixture within a minute. What is interesting is that with that much power, it does not make noise when grinding away. Thus, it is a relief to know you can find a powerful and less noisy machine.
Design: If you are looking for an attractive look, you will find it in this blender. The black and silver base is sleek, small, and light to carry around and store. It comes with 16 oz transportable stylish cups that you can move as you sip with comfort.
Durability: From the features it has, it is clear that the blender is durable. It is good to make fruit salads, protein liquids, grind your ice cube, and still serve you for long. Hence, it is a machine you can use daily and remain usable for long.
Safety: It has four prong blades that blend your drink super-fast. They are safe making the whole machine safe to wash even in the dishwasher. The process of using the device is secure, so there is no risk-involved when operating the blender.
8. PopBabies Personal Blender
What is pleasing about this mixer is the fact that it comes in an attractive Carolina blue color. The portable machine is efficient to make smoothies, protein drinks and shakes to have as you move. You get a cone and an ice cube blender.
The mini smoothie maker has a built-in lithium battery that is rechargeable through the USB slot. It is light to carry and is easy to remove the bottle and have the drink direct or move around making it great to have outdoors while camping or in the office.
Power: The motor runs 22000 RPM, which makes it fast and powerful to crush all your items and ice cubes to make a smooth and silky drink. Also, the machine is battery operated and can last 4- 5 days. Since it is rechargeable, it is convenient in places where power is not available.
Safety and Durability: When you buy one, it comes with an ice cube tray and funnel that are all made of safe material which is BPA free and FDA, CE, and RoHS approved. That makes you feel confident when using the blender as it is secure. The blades are up in the cup, and they don't hurt your fingers when operating.
You can use the blender to blend hot food. After use, it is easy to clean the parts in a dishwasher or you can by filling it with soapy water and pressing the start button. I find it convenient if you are planning to be on the road for some days.
Also read: Best Quesadilla Maker
9. Shardor Personal Blender
It is a simple one-touch operation machine that you can use to make smoothies, shakes, and juices. With just one purchase, you certainly get a blender, silicone ice cube tray, and a bottle brush, so cool, right? When you get this mixer, it will take you only 10 seconds to make your smooth, nutritious smoothie or shake.
Power and Motor speed: It comes with a robust 300w motor. The power is relatively low, so the machine is supposed to run at intervals of 1 minute. When it comes to frozen foods and drinks, you might want to go slow on the device. It is right for you if you make frozen drinks once in a while.
Size: Unlike others that are bulky and take more space in the kitchen, the blender is compressed and has a simple design. It has a polished stainless steel look and a unique handle that can blend well with the rest of your kitchen appliances.
Safety and durability: It will relieve you to know that all the parts except the blender base are dishwasher safe. They are BPA free, and FDA certified to handle your drink. Furthermore, it comes with a 90-day quality assurance and a 2-year warranty meaning it is reliable to have.
Blades: Finally, you should not ignore the blade factor. The good thing about the sboly blender blades is that they come in four ultra-sharp stainless blades that are small and easy to clean and store.
Also Read: Best Mini Fridge For Beer
10. Tribest PB-250 Blender and Grinder
What I love most about this mixer is the fact that it comes in a complete package consisting of a blender and a grinder. So, if you like saving as I do, it is a blender you should take home with no regrets. It is affordable and has multiple uses while at home.
Moreover, it comes with two small and two big polycarbonate blends and serves cups and lids that are convenient to use. They make it easier for you to blend all the ingredients without pouring the liquid into a cup.
Power: The blender comes with a 200w motor. Is it powerful enough? I think it is powerful enough for you to have a super cold refreshing drink. If it can grind all the ice cubes and other ingredients that you throw in, it is perfect.
Design: The blender comes with both four blade and two interchangeable blade blends to give you the consistency you need. It seems like the cups are big and cumbersome to drink from. It can be bulky depending on your space since it has many parts to keep.
Safety and Cleaning: What makes me happy in a blender is to know it is dishwasher safe. Washing a blender after use can be tiring. With this blender, you can toss it in the dishwasher for it to do the magic for you.
Also Read: Best Waffle Maker
Things to Consider to Identify the Top Blenders for Crushing Ice
How do you choose a blender for crushing ice? First of all, you check the features. Breaking ice involves a lot of force since they are hard. So, you need a machine that can resist the force and break the ice just as you want them to be. A good blending machine should have the following features:
Power
Nothing is frustrating than having a blender that jams in the middle of smoothie making. That is why you need a dominant 300- 900 watts blending device to serve the purpose. You need a high end and powered machine that will not bend the blades while grinding or leave you with half-blended ingredients.
Motor speed
Motor speed is the speed at which the motor moves the blades. The more rate the motor has, the more efficient it will be when crushing the ice and other ingredients. Thus, for you to have a smooth and flowing drink, your machine should have a speed that moves the blades fast enough.
The Blades
When you are looking for a personal blender to blend ice, go for the one with sharp edges. They should be of blunted stainless steel. Thus, go for durable blades because they don't bend after a few rotations. Remember that for a personal blender, you must use it almost every day. So, always be keen to check the quality of the blades.
The Type
The type of appliances you are about to buy also counts. There are many blenders in the market. Therefore, it can be challenging to decide which one to have for your kitchen. To make it easier for you, go for the one with positive reviews. Countertops and high-powered are efficient. They last for longer due to their mode.
Material
For a durable, resistant jar, go for the one made of copolyester and polycarbonate. Remember that it should be BPA free and safe for foods and drinks. Also, go for the one that you can wash easily without a big hustle.
Cost
How much amount are you willing to spend on the personal blender? It is a crucial factor that should be in your mind. Are you ready to pay more to get the best or are you working with a tight budget? The question will help you find the best blender within your budget.
Durability
You are investing your money into the blender. With that in mind, choose the one that will last for long. The one that goes for long without wearing out. To do that, you should go for blenders from reputable brands. Check the warranty to make sure you have a more extended warranty for your machines.
Size
The size will determine whether the blender will fit where you want it to be. Many personal blenders are in the kitchen, or with you when you are traveling, you must choose the size depending on the space where you will be placing your mixer. That is for ease of washing, carrying and keeping.
Frequently Asked Questions
Nothing is more fulfilling and refreshing than a cold drink after a workout, a sunny day or while relaxing at home after a hectic day. Making the drink at home requires you to have a reliable, high-powered blender with the right features. The above top 10 best personal blender for crushing ice guide you into getting the right one.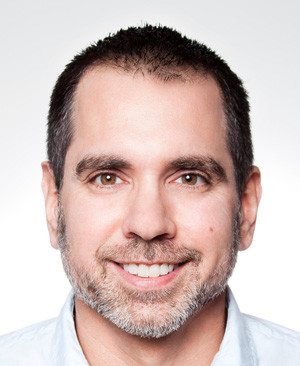 John DiBella is a graduate of The Culinary Institute of America, a cooking enthuthiast and a writer. When he's not writing blogs about home kitchenware, he enjoys hiking, camping, sailing and cooking.