Filling the house with the smell of freshly baking waffles is a sure-fire way of getting everyone up and out of bed.
Whilst everyone is happy to help with eating the piping hot goodies, they're not so happy to help with the cleaning up.
This is probably due to having to scrub baked-on batter from awkward spots in and around the waffle maker.
Thankfully, technology is moving on and now the non-stick plates can be easily removed. This makes for fast and easy cleaning. Some brands are even dishwasher safe.
So, take a look at our reviews of the best waffle makers with removable plates to see if we can help you make the most informed buying decision.
9 Best Waffle Maker with Removable Plates
1. Cuisinart WAF-300 Belgian Waffle Maker
When is a waffle maker not just a waffle maker? When it's the Cuisinart Breakfast Central, that's when.
It is capable of making 4 evenly-baked crispy waffles at a time. Replace the waffle plates with the pancake ones and you can use the 4 circular recesses for pancakes, buns, sausage patties, and perfectly-round eggs.
The brushed stainless steel casing would compliment any kitchen decor but if space is at a premium, it can be stored upright.
The best part about this waffle maker has to be the plates, all top and bottom plates click out with one press of a button. They can be put into the dishwasher for fast and easy cleanup. No more struggling to remove baked-on batter or cheese!
Best Feature
We loved the angled base plate, any excess batter drips onto the countertop where it is a million times easier to wipe than if it were baked onto the exterior of the machine.
With 6 heat and browning settings to choose from, you can choose the shade you prefer your waffles to finish. When they're ready, not only will the green light flash, you will also hear a loud beep.
Overall, this is a high-quality product that could be the centerpiece of the family's breakfast routine.
2. George Foreman 7-in-1 Waffle Maker
If you're a new couple just starting out then this is the ideal machine for you as it is so versatile.
It is supplied with removable, non-stick waffle plates to make classic style waffles.
It also has ceramic-coated grill and griddle plates which, just as easily clip in and out, enabling you to change your cooking style and help with easy cleaning.
Best Feature
Few waffle and grill machines come with an adjustable temperature gauge. This one does! It allows you to get prefect results every time. You want a perfectly seared steak? Then use the highest setting and within a minute or 2 your steak will have perfect grill marks and a great taste.
Both the grill and griddle plates are ceramic-coated, they are PTFE and PFOA free and have very impressive non-stick capabilities.
As we have come to recognize with George Foreman grills, the emphasis is on healthier eating. This machine is no exception; the downward slope allows excess fat and grease to drain away into the drip tray, leaving you with guilt-free food.
It also features an adjustable hinge. Sandwiches on crusty bread with lots of fillings, burritos or thick chicken and steaks, will all fit easily in the grill.
This is a very useful piece of equipment that grills, broils, griddles, and bakes. Don't forget, it makes wonderful, traditional waffles too, every home should own one!
3. KRUPS Belgian Waffle Maker
The Krups reputation is what led us to review this waffle maker. Thankfully, the waffles it prepares are every bit as impressive as the brand.
Up to 4 waffles can be made at a time, the recesses seem deeper than most and as such, will make for thicker waffles. Each one is at least ¾ of an inch deep.
The machine itself looks great, black with stainless steel. There is a cleverly thought out locking handle and cord-wrap features.
Both plates remove and can be popped into the dishwasher.
The die-cast plates have a high-grade, non-stick surface that means the very occasional spray of oil will be enough to ensure the perfect waffle easily slides off them every time.
Best feature
When a kitchen appliance receives the Good Housekeeping seal of approval, as this has, you know that you're getting a great addition to your cookware selection.
With a fully-adjustable dial with 5 settings, you can be sure of getting crispy Belgian waffles to your exact preference every time.
4. Hamilton Beach Flip Belgian Waffle Maker
If you're the type of person who is impressed by a kitchen gadget and who loves fluffy waffles, then this could be the best best flip waffle maker for you.
The ability to make one large, 4-sectioned waffle that is perfectly-circular and evenly cooked is made a breeze with this machine.
Simply pour your prepared batter into the heated waffle maker and flip the handle. This allows all of the mixture to fill the grids and every bit of it will come into contact with the cooking surface.
In 3 or 4 minutes, depending on your chosen color setting, you will have a thick and crispy Belgian waffle.
Best feature
The flipping handle has been designed with stay-cool technology. It also folds away for easy, compact storage.
A light brush of oil is all it takes for every waffle to free itself of the non-stick molds. That also ensures the cleanup is minimal, a wipe over will do it, though the plates are dishwasher safe. We love the handy drip tray beneath the unit that catches any excess batter, which too can go in the dishwasher.
5. George Foreman Evolve Grill and Waffle Plates
This George Foreman Grill and waffle maker offers everything that you could expect from the brand and more.
The sloped cooking surface to drain away up to 42% excess fat, the floating hinge so that thicker meats and large sandwiches will fit, and the removable plates for easy cleanup.
But this system offers more.
The high-quality ceramic coating is PFOA and PTFE safe, it has excellent non-stick properties.
The digital display reads perfectly whatever time and temperature setting you have input. All of the buttons are flat so the machine is easy to wipe clean.
We love the 500-degree Searing Burst. For 90 seconds, the grill will give a blast of heat that will give your food a lovely, tasty seared crust, not usually possible with grilling machines.
Best feature
Evolve is a whole cooking system. This model arrives with the grill plate and a set of waffle pans, but there are a series of add ons that can be purchased to build the system. An omelet tray, deep-dish pan, muffin pan, and a griddle are just some of the options available for true versatility.
This is possibly the best commercial waffle maker, oven and healthy cooking griddle available, and it is easy to operate!
6. Secura Belgian Waffle Maker
If you like the idea of the best flip waffle maker, take a look at this. Secura has designed a machine that rotates through 360 degrees enabling all of the batter to spread and cook evenly.
The locking clip ensures all of the batter stays inside, and so does the heat, resulting in lovely and crisp Belgian waffles every time.
Best Feature
The entire machine is easy to take apart allowing the user easy access from every angle to make cleaning a fast and simple process. Whether by hand or in the dishwasher, minimal work will be required.
The heating element is a powerful 1000 W which cooks the waffles faster, leaving them nice and crisp.
Lights flash to tell you when the machine has reached temperature and when your waffle is ready, you will soon learn whether you prefer to wait an extra minute or 2 before your crust color is reached.
7. All-Clad Belgian Waffle Maker
If you own a cafe or restaurant and are looking for a waffle maker that may be constantly 'on show' to your customers then you should read on.
It is a thing of beauty, with a polished stainless body and a chunky handle that manages to look classy and elegant.
You can make 4 easily-divided waffles at once, each will be evenly cooked to the desired crust color you like, and there are 7 to choose from.
The advanced heating technology ensures fast and even cooking, ideal for busy business or a family kitchen.
Best feature
There is a steam release valve. This prevents condensation build-up which makes waffles soggy. Release the steam for perfectly crisp and fluffy, thick waffles every time.
The removable plates have a non-stick coating that gives effortless waffle removal, they almost fall off.
LED lights indicate optimal time to put the batter in and when the waffles are ready. Don't worry if you're in a busy kitchen, there is a beep loud enough for you to hear too.
8. T-fal Sandwich and Waffle Maker
This is a nice little appliance that no student living away from home should be without!
Not only can you make the best thin waffles, but switch out the waffle plate and put the sandwich one in, and you can have perfectly toasted, hot sandwiches in minutes.
Ideal for a myriad of fillings, mozzarella, and salami, sausage and beans, or cheese and tomato are some favorites. You can make pizza pockets or fruity options too.
It is very simple and easy to use and it could be the best thin waffle maker.
Best feature
We love the size of it; it is compact enough to keep in tight cabinet space and to be pulled out when needed. Which we assure you, will be often!
The plates clip out very easily, either to swap or to pop into the dishwasher. There is even space to wrap the cord neatly away. The non-stick coating comes up clean after each use.
Indicator lights tell the user when it's time to build the sandwich or waffle in, lock the latch off and wait for the second light to tell you that your food is ready.
It is fast, around 3 or 4 minutes, and couldn't be easier.
9. Presto Ceramic Flip Belgian Waffle Maker
If you like the idea of a flip waffle maker that takes up minimal space in your kitchen and looks like a professional-grade appliance, then here it is.
Made from brushed stainless steel with a black trim finish, it is both attractive and durable.
Making thick 7-inch waffles is easy, pour your batter into the preheated plates, set the digital timer and close. Lift the handle to flip the body through 180-degrees to allow the batter mix to cover the entire grid.Then wait.Watch the digital display count down until your crisp waffles are ready.
Best feature
When you're ready to store your machine, simply stand the unit into an upright position and press the lock switch. It will have a narrow profile that can slot into a small space.
The ceramic cooking plates offer not only non-toxic, superior non-stick performance, but they also need a quick wipe over to return to looking like new.
This is a high-quality waffle maker suited to any style or size kitchen, available at a very competitive price.
Features and Factors to Consider when Buying a Waffle Maker
You may be surprised to learn that not only do the ingredients make a difference to your choice but so does the machine itself. A Belgian waffle might be thicker with deeper pockets; this is achieved by deep holes in the grids of the waffle plate.
Just a Waffle Maker
Some of our reviewed products are versatile, some are grills or have griddle cooking surfaces.
Best Flip Waffle Maker
Would you prefer the regular style lidded machine or have you considered a flip machine? This style has the unit an axle with a handle that enables the user to flip it once it is loaded. That way, all of the mixture spreads across the cooking grids and it will cook more evenly; the ingredients have all come into contact with the cooking surface.
Home or Commercial Use
If you work in a professional setting then you are going to need the waffle maker for commercial use, a heavy-duty one with fast heating and cooking powers. The home kitchen waffle maker usually makes 1 large or 4 smaller waffles and costs less money.
Timer and Heat Setting
Is it important to you to be able to physically set a timer or temperature control or are you happy with a light suggesting that your waffle is ready? Most have a dial to set the shade you would prefer but after a few uses, you will soon master the length of time required.
Cooking Surface
Are you wary of Teflon style non-stick coatings or do you naturally prefer a ceramic cooking surface? Some users actively seek non-toxic coatings. All of these are featured within our waffle maker with removable plates reviews.
Storage
If space is at a premium, you might prefer a waffle maker that locks and stores vertically. Others can look impressive beneath a cabinet on a countertop.
Plate material and shape
There are various plate materials you can choose from. The most prominent is Iron. If it matters much to you, plate shapes can also be considered. You prefer the round-shaped plates or the squared ones.
How many waffles
How many waffles are you looking to make at a time? if it's less then you should go for the waffle makers that cook one or two at a time. If it's a family or a set of customers you wish to serve, then the 4 per batch model will suffice.
Dish-washable
It's one thing to have a removable plate, it's another thing to have a removable plate that's dish-washable safe. So check its features carefully.
Distribution
To prevent uneven cooking, you need a waffle maker that spreads batter equally along the cooking surface. There are various waffle makers in the market and our list, which adopts special mechanisms to ensure even spreading.  A grand example is the Secura Belgian Waffle Maker. It rotates through 360 degrees in such a way the batter gets to disperse evenly until it contacts the whole plate completely.
Flip waffle makers also provide good batter distribution. A superb example from our list is the Presto ceramic flip Belgian waffle maker. It allows you to flip the closed plates containing the batter through 180 degrees to ensure even coverage on the entire grid.
Safety features
Your safety is paramount. Look out for features such as light indicators, which determines if the plate is hot enough for cooking. Insulated handles should be present. To prevent your hands from burns.
Also Read: Best Personal Blender Crushing Ice
How to Clean Electric Waffle Makers
Here are steps to follow to clean a waffle maker immediately after use:
Let It Cool Off
Before going straight to the sink, let the waffle maker cool down. This way you get to avoid burns on your skin and rusting off the iron grid.
Wipe it clean (without removable plates)
After allowing the waffle maker to cool off, don't just let tap water run on it. Get a dry piece of cloth or paper towel to wipe the oil, crumbs, or caked-on remnants left on the grid plates. Then dampen the piece of cloth with little so you can wipe the exterior of the waffle.
Wash it down (with removable plates)
The removable plates make cleaning easy. All you need to do is detach the cooking plate from the waffle maker unit according to how it's instructed in the manual. Then you wash it down with warm and soapy water. Once you're done, rinse the plates, wipe it with a dry cloth or paper towel, and then air-dry.
Stubborn Remnants?
Baking waffles come at a price which is caked-on waffle batter, crumbs, and excess oil. To handle solids such as caked-on batter drips, put some drops of cooking oil onto the batter drips. Then you wait for a few for the batter drips to soften so you can wipe it clean with a damp cloth.
To handle excess oil the grid collects, you need three things: a small pointy stick (chopstick), paper towel, and white vinegar. First, you wrap a piece of the paper towel around the head of the pointy stick or chopstick, then dip it in a container of white vinegar. Then use a stick along the damp paper towel to wipe the oil and any other residue collected into the grid.
How To Make Perfect Waffles with/without Removable Plates
Sometimes your waffles may not come out right. It's ok. It can happen. But you shouldn't be quick to blame splitting or oddly shaped waffles as a result of a faulty waffle maker. The problem stems from the ingredients, how they're put together and the manner in which you mix the batter.
So, in order to make perfectly shaped, crisp and fluffy waffles, here are a few things to do:
Add Cornstarch
It works well with the flour to make your waffles crispy on the outside and fluffy on the inside.
Gently mix the batter
Make sure not to over-mix the batter. It is supposed to be smooth enough to fill the plates up. Doing this will reduce the chance of the flour turning into gluten. This could cause the waffles to be chewy.
Separate sugar and egg whites
To ensure your waffles have a fluffy interior, keep the ingredients such as sugar out of your main mix. It's best in a separate bowl. The same goes for egg whites. After separating the yolk from the whites, you put the yolk into the main mix (a batter).
Beat the egg whites in a separate bowl for a while. Then Sprinkle in the sugar and beat the egg whites once again until it turns out glossy and firm. Then make use of a spatula or spoon to fold the egg white and sugar into the batter.
Add milk and buttermilk
They will make your waffles a lot sweeter and crisper. Here's how it works- milk will make your waffles crisper but not so much flavorful. Buttermilk on the other hand, will make your waffles flavorful but not crispy enough. Thus, adding both buttermilk and milk will ensure your waffles are tasty.
Do not flip open the lid until it's done baking
If you have a habit of opening the pot just to monitor the progress of your meals, you should not do the same with a waffle maker. Your waffle maker should be treated as though it's a microwave. That way it can be done perfectly. Flipping the lid from time to time before it's actually done baking will only ruin your waffles.
How To Effectively Use Your Commercial Waffle Maker
There's a big difference between home kitchen appliances and commercial ones. And that is capacity, to which commercial appliances have more of. Commercial waffle makers that handle up to four waffles a batch are no different.
Despite their high capacity, such appliances shouldn't be abused. Such models need to be handled in such a way it's effective whilst being well-maintained. Here's a set of things to do to ensure your commercial unit will remain in use for a very long time:
Butter up your Batter
You'll definitely be serving lots of customers, so there isn't enough time for stuck waffles on the iron plate. To avoid such, you need to add more oil (vegetable or Olive) or melted butter to your Batter recipe.
Place on a Heat-resistant Surface
Commercial waffle makers remain extremely hot for long periods of time in the day. This can be harmful to any surface that doesn't have much resistance for heat. As it can cause permanent damages that could leave you with an unsightly kitchen. Try to find a heat resistant surface or piece of flat wood to place your waffle maker on.
Also, the surface must be flat and with ample space. So you the waffle maker won't spill over and ruin the waffles.
Preheat on time
It's great to have a good head start. That way you get to serve customers on time. So before you prepare the batter, the first step to take is to preheat the waffle maker. Once it's done preheating, an induction light indicator should be on. Which signifies that the iron is ready for baking waffles.
Grease Or Skip The Grease
Adding oil, melted butter, or spraying the preheated waffle maker iron ensures sticking doesn't occur. It is a great step to take for waffle makers that don't have non-stick iron plates. But not so much for waffle makers with non-stick iron plates. As that would lead to the build-up of unwanted residue.
Let It Cook
Being impatient will only leave you with torn waffles and a frowning unsatisfied customer. To avoid such, you need to let the waffles bake for a reasonable amount of time usually between 3 to 5 minutes.  Or until the steam stops escaping from the unit. Or better yet, wait for the doneness indicator to go on.
Keep it Safe
Make sure you use the right utensil for removing baked waffles from the unit. Utensils such as a spatula made of plastic, rubber, or silicone. Instead of metal which could damage the iron plates surface by scratching.
Also, keep the waffle maker closed when it's not in use. So as to keep your commercial kitchen safe for everyone.
Frequently Asked Questions
Once you have mastered the art of making a waffle from scratch or found your favorite mix from the store, there will be no stopping you.
Best home waffle iron will take the guesswork out of preparing hot and fresh, perfect pancakes every time.
All you need to do then is find the best toppings, maple syrup, butter, fruits and berries or whipped cream are favorites. You could even try savory toppings, different hams and cheeses are favorites of the Europeans.
Whichever you choose, our reviews have chosen models that will give you more free time as cleanup is minimal.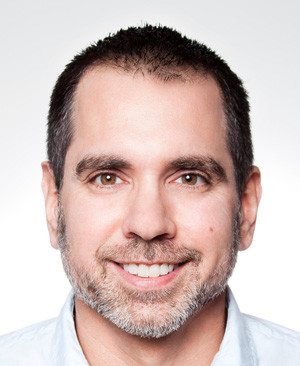 John DiBella is a graduate of The Culinary Institute of America, a cooking enthuthiast and a writer. When he's not writing blogs about home kitchenware, he enjoys hiking, camping, sailing and cooking.