I suppose you're a non-vegetarian means a meat-lover and burgers, sausages, sandwiches, grilled meat, kebabs, all these tongue-licking, mouth-watering dishes are must be your favorites. These dishes need ground-meat. The pre-packaged ground-meat is available in grocery shops but most of the time you'll not find them fresh enough and besides, they might be contaminated too.
So, if you want to get in-home ground meat, then you must have the best manual meat grinder as one of your kitchen appliances. This machine can provide you the ground-meat that will be better in quality and flavor so that you can prepare all kind of meat-based dishes which need properly ground-meat. No matter if you're experienced or new-hand but a meat grinder is always a necessary machine for you that you can buy as your kitchen appliance.
Let's start with the overview of this machine to get the primary idea of it.
Top 9 Best Hand Meat Grinder for Your Kitchen
1. Kitchen Basics 3-In-1 Meat Grinder
If you're looking for a grinder that can grind vegetables, several juicy fruits as well as meat then the Kitchen Basics Meat Grinder is the ideal choice for you. It works quickly and efficiently to provide the ground meat or vegetables to make your cooking an easy-going affair. All the features what it have can make this device the best manual meat grinder in every manner. Follow me.
Outlook
This Kitchen Basics meat grinder is an 8" tall and 2lbs weighed device that can work all kind of grinding job the way you prefer. Though it doesn't look sturdy enough it is proven durable tool to work for a longer period. Not too extended but this machine can handle the grinding job for a medium family.
Materials
This main structure of this device is made of high-quality plastic which is strong enough to take the workloads for a longer period. Besides, it has sharp stainless steel blades to cut the foods into small pieces in no time. Moreover, the metal handle is strong but moves smoothly so that it can be turned effortlessly by anyone.
Attachments
This meat grinder comes with 2 mincing plates- a coarse plate with 3/8" hole and a fine plate with 3/16" hole to keep the grounded meat into them. This device also has an attachable sausage funnel with 3 different sizes. Apart from that, a suction cup is attached to the bottom of this machine to keep standing securely to the table top while the work is on.
Function
This meat grinder can work as a vegetable mincer, and as a pasta maker. Even you can prepare spaghetti, vegetable for baby food, rigatoni, and puree very easily. All you need to place your meat or other vegetables into the machine and simply turn the handle and then see the magic begins.
Maintenance
This device is needed extra care to keep it in better condition for a longer period. As it is dishwasher safe so that it is easily washable. But don't forget to rinse the blades for cleaning them to remove the residue of meats. If it is not done the meats become harden only to make the blades dull.
Safety Measures
If you want to provide your device a longer life with a lesser problem, then don't pour too much food into the machine at a time. Moreover, putting too much pressure on the handle and using the grinder for more than 15 minutes at a time also may damage the device.
After considering the various features of this product, it is the best meat grinder for the money.
2. Gideon Hand Crank Manual Meat Grinder
Here is Gideon Meat Grinder, a machine with large capacity. This is an ideal machine for grinding a large quantity of meat at one go. If you have a large family or if your friends and pals use to give a regular visit to your place, then to serve them the delicious meat-based dishes this manual grinder comes handy for you. For its performance it is rightly judged the best hand crank meat grinder, Have a look.
First Impressive Look
This machine little bigger than many other of its kind, though it can manage to be stored in your kitchen easily. Despite having its old school look with the traditional design, still it will be a wonderful experience to work on.
Effective Materials
This manual meat grinder is made of heavy-duty plastic that makes it enough sturdy to bear any type of workload and also provides longer life. The sharp stainless steel blades are ready to cut a load of meat even some kind of vegetables as thin as it needs to grind properly. It means you may get the perfect ground-meat for your delicious dishes.
Useful Attachments
This grinder comes with some useful attachments that surely going to make your work comfortable enough. It comes with two screens, one is fine and the other is coarse which are used to prepare varieties of meat and vegetables. Besides this machine comes with a pusher that helps to feed the meat into the grinder.
Simple Function
To get the ground-meat for preparing different dishes, all you have to place the pieces of meats into the grinder and then turn the crank handle. You'll see the ground meats are coming out of the machine. The blades are covered to keep your fingers safe. Besides, this machine is easy to disassemble and set up so that you can carry this with you at any place easily.
Easy Maintenance
As this machine is dishwasher safe so that the whole unit can be easily cleaned even its blades too. You may clean the blades by hands to remove properly the residue of meats and the other parts would be going to the dishwasher.
Safe Use
No machine is durable enough if you don't take care of it. Same goes for this machine. Do not fill the feeding cup with too much meat as it may get clogged and in this way, the machine as well as the blades may be damaged temporarily or even permanently as well. Besides, you should avoid cutting hard red meats.
3. LEM Stainless Steel Clamp-on Hand Grinder
This hand grinder is precisely made for you with lots of good things to offer. Having a dust-free exterior, sharp blades and affordable cost, this sturdy and durable machine is presently much in demand. This is no doubt the best hand meat grinder that may come handy for your home kitchen. Let's follow this.
Appearance
As the manual meat grinder has been working since remote past, they may be looked almost like this device. It means this unit looks like an old-fashioned meat grinder. But the way it provides the service, easily compete with any other modern device.
Strong Built
Unlike other plastic-made grinders, this one is made of heavy-duty stainless steel that makes this strong, powerful, and sturdy enough to carry enough workload for you. Besides, this material can be cleaned easily and also free from rust. Having this material this machine becomes fit for longer run. The blades and the plate are made of carbon steel, which is also enough durable but you have to keep it dry after every wash to make it rust-free. Even the plastic portions are also strong enough for a longer run.
Way it Works
This simple looking device can handle bones as well as meat, but the bones should be thin such as chicken bone. The long handle makes you feel comfortable when you start turning on. Besides, this device comes with coarse and fine, two steel plates with perfectly sized and sharpness to take charge of any kind of meat.
Other Accessories
Apart from the steel plates this device also comes with a stainless steel knife, a surfing star, and three stuffing tubes to make your grinding job easy and comfortable. The bottom of this machine is fixed with a wide open clamp that may give your meat grinder the ability to stand firmly on any type of kitchen top while you're working on it.
Easy to Clean
​This device is dishwasher safe so that you can clean it using water without thinking much about the damage. But you have to make it dry as soon as possible to make some parts of it rust-free.
Some prefer utility, some prefer outlook. But I know you prefer both. If that is true then the Artence Grinder is perfect for you. Apart from its beautiful look the usefulness of this machine is such that it may surely going to give you a thought to own it. Because most of the users already have considered it as the best meat grinder for home use. Watch it.
First Impression
This meat grinder's smaller and shaky looks might be put you in doubt, but still, it is proven effective and durable so that you can trust it. The 2lbs weight makes it easy to carry anywhere you need. And nice green colored high-grade plastic exterior always catches your eyeballs and make you give a serious thought about it.
The Ways it Works
The sharp stainless steel blades of this device give you a fine cut and finely grinding facility so that you may get the well ground-meat for your different dishes. Besides, it can grind 18 grams/sec. means the device is fast enough for the quick service. The stainless steel-made handle with plastic cover is so free moving that even a child also can turn it without putting much effort.
Accessories
This device comes with a stainless steel plate which is used for keeping the ground-foods while your work is going on. Apart from that, you'll find a separate pusher which is used to feed the meat into the tube. Even you may get a sausage attachment too. Besides, a suction bottom is also there to help this machine stand straight on any flat surface.
Capacity
When you see this grinder it seems to you that it will not be going to take up too much space. But when you start using it you'll see that the upper container might be little smaller but the lower container can store a maximum amount of food. This makes this machine quite useful for a medium-sized meal.
Multipurpose Use
Apart from grinding meat, this machine is also very useful for grinding carrots, coffee beans, nuts, and many other things. In this way, it is preferred for its versatile use.
Easy to Clean
As this device is easy to assemble and disassemble and it is dishwasher safe, then you can wash the whole parts using warm soapy water. But you must dry the whole unit using soft dishcloth.
5. Simple Being Manual Meat Grinder
Cheap and best- this is probably an important tagline that every one of you loves to see hanging on any of your necessary devices. It is not that every tagline tells the truth. The Simple Being Manual Grinder Set such a machine for which you may have exactly the same opinion for sure. It will not disappoint you by its performance and for this reason you can consider this as the best meat grinder for money. Go for it.
Strong Structure
This Simple Being Manual Meat Grinder Set is made of heavy-duty plastic and stainless steel that make the device sturdy enough to take on any workload and also assure you for longer use. The stainless steel blades are sharp enough to grind any kind of meat even some other food items too. This machine has an excellent suction base that keeps it in place on a flat table or kitchen countertop while you're using it.
Easy to Work on
This device is one of the easiest ones to work on. All you need to put the pieces of meats into the machine and then turn the hand crank which may turn effortlessly by even a child also. The blades are fully covered to protect your fingers from a cut. Moreover, you'll find a pusher that keeps your hands and fingers away from the feeder.
Multi-Functional Device
Apart from grinding meat this device can be used to grind, cut, and chopped the different kind of foods as well. You can use it on veggies, fruits, peanuts, and garlic, etc. But before putting into the grinder, cut the meats into cubes, the veggies into sections to get quick result. Now meatball, burgers, sausages, and some other yummy dishes are not a difficult-making job anymore if you have this one at your kitchen.
Easy to Carry and Clean
As this device is not included among the bigger ones and it is lightweight too, so you can take it at any of your desired places quite comfortably. Besides, it is fully dishwasher safe so that you can wash it easily without facing any problem.
This Norpro Meat Grinder, Mincer and Pasta Maker is a 3-in-1 device that works not only for grinding meat but also does a fine job for mincing veggies and making home-made pasta. This is an ideal machine for those who have a small family, who need to grind meat occasionally. Even you can say, this device is for both the vegetarians and the meat lover who always put a manual grinder ahead of an electric one.
Ergonomic Design
This 8"x 8"x 5" sized and 2 lbs weighed meat grinder is well designed to provide multiple services. The body of this machine is made of hygienic, high-impact plastic that gives these machines enough strength for taking workload and also helps to last long. The sharp stainless steel blades of this device  effectively cut and grind the foods as per your need. Furthermore, the handle of this grinder takes your less effort to turn on.
Multiple Functions
This meat grinder provides you the services of three appliances in one machine. You may use it as a meat grinder, pasta maker, and vegetable mincer as it comes with all necessary parts for these jobs. There two plates included, one for grinding work and other will be in use for mincing veggie. You can find three attachments each for making spaghetti, linguine, and rigatoni. Apart from grinding meat, this versatile machine successfully grinds fruits, nuts, and beans too.
Extra Attachments
This unit has a suction base that helps it to stand straight on the kitchen table top. Apart from that, a sausage funnel attachment is also added with this machine which allows you to prepare sausage at home.
Easy to Clean
This device is very easy to disassemble and assemble so that you can wash most of the parts of it separately using warm soapy water. But you must keep it dry by rinsing with a dish cloth.
7. Useful Manual Meat Grinder
Are you looking for a best quality manual meat grinder? A machine that can produce perfect ground meat, and that also in a very quick time? Then the Useful Manual Meat Grinder, Mincer and Pasta Maker is ready for your service. With a lot of good features, fast and simple functions, and low cost this machine has drawn interest of many buyers. Let's see how it would attract you.
Construction Materials
This machine is constructed with few exciting features that work efficiently to provide the best services of their ability. They are-
Sharp Blades
This machine is equipped with heavy-duty stainless steel blades that are sharp enough to cut and grind the meat just as you want. Besides, with proper care, these blades will prove durable for longer use.
Comfortable Size
Though this machine does multiple works it has 7" height and 4 ½" diameters base so that you can store this machine at the smallest place of your kitchen. Besides, it weighs only 2 lbs which seems the very easiest thing to carry this tool anywhere.
Attachments
You may get some useful accessories along with this machine that helps you to do all the requiring works with ease. There are 2 plates- a coarse and a fine plate that works for mincing the meat properly. You can find 2 pasta attachments that help you to prepare spaghetti, linguine and other yummy dishes quickly.
Besides them, you will get 2 sausage funnels that help you to fill sausage casings. Moreover, the suction bottom and the locking key keep this machine at any flat surface stand while you're working on it.
To Use Safely
If you want to keep your machine fit for long the run and avoid regular repairing job then you have to keep some important things in mind. Firstly, don't feed too much meat at a time, this may damage the machine. Always try to clean this device with hot water and then wipe with a dry dishcloth to keep this machine fit.
8. Weston Manual Tinned Meat Grinder and Sausage Stuffer
Here comes Weston #10 Manual Tinned Meat Grinder and Sausage Stuffer. This is a machine that can grind both raw and cooked meat with the same efficiency that you're looking for. Besides, this is for those who love in-home sausages and this appliance helps them to prepare that with ease. Therefore, you may say this device is truly the best meat grinder for sausage making. Check it out.
Sturdy Structure
The whole structure of this machine is made of heavy-duty cast-iron with a hot-tinned coating which provides much-needed strength to take extra workload without facing any hassle and also makes it durable for longer use as it is free from corrosion and damage.
Size and Weight
This 5.5"x 12"x 9.25" sized and 8.9 lbs weighed machine is perfect in size and weight for any average grinder that can do all your works quite efficiently. Moreover, this grinder has a large hopper opening of 3"x 4" only to intake a large sum of meat at a time.
Ergonomic Handle
The ergonomically designed handle is very effective for moving effortlessly. Besides, this handle will never get clogged if you used non-stop for a longer time.
Clamp-on Design
The clamp-on design and the full lock-on system allow this device to be fixed securely with the kitchen table up to 1.5" thick and it comes with the rubber pad that protects the surface from scratches.
Varieties of Attachments
This machine comes with two 4.5mm and 10mm stainless steel grinding plates, one is coarse and the other is fine. This gives you to choose between two option medium and coarse grinding. Furthermore, you can find a sausage stuffing kit with 3 different sizes of funnels- 14mm, 19mm, and 24mm so that the sausage making in-home is not a big issue now.
Easy to Clean
Similar to most of the other manual grinders, this unit is also easy to disassemble and assemble so that you can clean it simply using warm soapy water with your hands. But also you have to dry it immediately after to keep it safe from rust.
9. Victoria GRN-113 Meat Grinder
Meet Victoria GRN-113 Meat Grinder Number 10-a kitchen appliance of many uses. If you want a manual grinder that can perform as good as an electric grinder, then this is the right choice for you. Besides, this helps to maintain the flavor of meat intact. So, once you start using it, you may feel that this is one of the best crank meat grinders. Let's go.
Construction
This 11"x 7"x 5"sized and 9.75 lbs weighed machine is made of heavy-duty casted sand which provides enough strength to grind a large sum of meat at one go. Moreover, a double tin-plating on the body prevents corrosion, strains, and early damage to make it durable.
Function
This machine is genuinely made for high-grade grinding which helps you for making sausages, burgers, minced meat, meatballs, ham salads, and ground-beef, etc. Besides, this device can grind 5 lbs meat per minute which is certainly a good advantage for the users.
Adjustable Clamp
This meat grinder comes with an adjustable clamp which helps this unit to fit with any kind of counter tables. The adjustable screw  Plus, its lock-on system allows it remains fixed securely.
Other Accessories
You'll find a few attachments that help to provide better service for you. For instance, 2 high-grade carbon steel cutting plates, one is coarse and the other is fine to keep the ground meat properly while your work is on. Apart from that, three sausage-stuffing fillers are also attached to this device for those who want to prepare in-home sausage in their kitchens.
Easy to Clean
As usually, this device is also assembled and disassembled easily and this made this device easy to clean with warm soapy water. And then it should be dried with a  dry dishcloth to avoid rust.
Overview of A Meat Grinder
Meat grinding is not only a task to cut out but you may consider this as an art. Because whether you produce finely-ground meat or small pieces of it, in both cases you should have a sense of art that is applied while preparing your dishes. In order to serve the purpose, you must have to go for a meat grinder that may suit your needs.
Also Read: Best at Home Meat Slicer Reviews
There are various types of meat grinders available in the market and each of them works according to your preference. All these meat grinders not only provide the fineness but make your work easier, simpler, and safer as well. No matter if the meat is cooked or raw; these machines can handle both with equal efficiency. Check it out.
Manual Meat Grinders
A manual meat grinder means a grinder that needs your physical effort to run. Pouring meats into the hopper you need to turn the handle by your hands to get the ground meat. In fact, this is the basic meat grinder that has been in use since remote past. Precisely for domestic use, this device is smaller in size compared to the other types.
This machine is known for its simplicity and you can pour a small amount of meat at a time. The smaller one of these types are made of high-end plastic, the clamp-on designed types are made of either stainless steel, and epoxy coated cast iron or tin. These types of the grinder are also preferred for its affordable price.
Electric Meat Grinders
When it comes to getting better mincing meat and that also without applying much effort, what would be better than an electric meat grinder. These types of the machine need a little help of yours but can manage to grind a large amount of meat at one go. The tough parts of the raw meats can be broken down easily in such a device.
Apart from that, this machine can chop down a large amount of meat in a short time. Besides, this machine can provide finely and roughly ground-meat as you prefer. This machine is ideal for large families but not heavy enough for commercial use. Having different setting this machine can also work for chopping veggies and fruits too.
Commercial Meat Grinders
These types of grinder are mainly for those who sell ground-meat or who own a restaurant. They are bigger in size that can take an extra workload without making any hassle. You can put a larger amount of meat into the hopper at a time and only a press of start button you'll get the ground meat of your preference in no time.
Besides, these types of grinders come with a different setting so that you can adjust the grind of your need. Maybe you have to invest little more for these types but the service it provides in every manner for your professional fields, must come as a good profit in return which certainly is your main focus.
Frequently Asked Questions
Despite following the entire reviews of a meat grinder, there are still some questions left in your mind about this machine. Let's try to follow them.
After following all these meat grinder's features and benefits, one thing comes out clearly and that is, your kitchen cannot be called a smart kitchen until you own a manual or electric meat grinder.
Hamburgers, sausages, meat loaf, patties all these delicious foods can be prepared in your kitchen now. Thanks for having a meat grinder which makes the job easy. So, without giving a second thought, you should own this machine as soon as possible.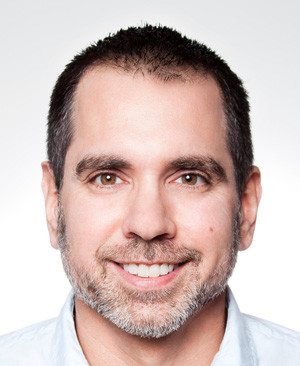 John DiBella is a graduate of The Culinary Institute of America, a cooking enthuthiast and a writer. When he's not writing blogs about home kitchenware, he enjoys hiking, camping, sailing and cooking.