So you're going for a diet plan. It means you have to maintain a proper balance of all kind of foods that is essential for your health. Then what types of foods you're going to include in your diet chart? It is not an issue to choose the foods that contain carbohydrates as already you have been taking them regularly as rice or bread. But when it comes to decisions about the protein then a lot of names may come to your mind. Among them, you must be going to consider those things that not only supply you necessary protein but also have the ability to satisfy your taste buds. If you're a non-vegetarian then there are several options and you have to select one or two. How you rate Carne Asada for this purpose? What? Don't you have enough idea about it? Poor guy!! Then you have no time to waste. Let's go.
Carne asada is a dish enriched with protein prepared by different kinds of meat. You may call it "grilled meat". 28g of carne asada can provide 7.3g of protein. It is hard to find such proportions of protein in most of the dishes. Therefore, you cannot ignore carne asada from your diet plan, especially for the kids as it is the safest protein for them.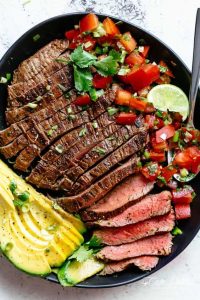 Carne asada is prepared by meat pieces like skirt steak or flank steak. You can take any kind of meat no matter if it is beef, chicken or pork, even you may try your hand with fish and I ensure you for not being deprived by the taste. But the secret of its delicate taste lies in the way the meat is being marinated. Let's see the way you need to marinate the meat.
How to Marinate the Meat?
This is an integral part of preparing carne asada and it needs a lot of time and some kind of ingredients. This process helps the meat piece to get perfect flavored, tender so that it can be easy to prepare. This should be done 24 hours before you start preparing this dish. This process is done by two steps-
All the marinating ingredients like chopped garlic, shredded lettuce, diced onion, lime or orange juice, salt pepper, and cumin are poured into a deep bowl and mixed them with the piece of meat properly.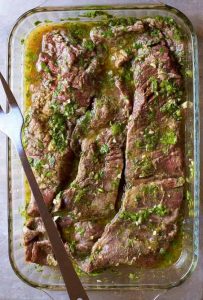 A clean and washed plastic bag is taken and poured the mixture of ingredients into the bag and seal it. Now toss the mixture again to make sure the meat piece is properly coated with the ingredients. Finally, place the plastic bag into a refrigerator for 4-6 hours to get the best result out of it.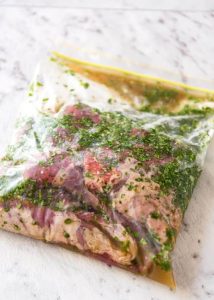 Skillet is a metallic open and flat pan type of utensil that mainly used for frying different foods like potato, egg, fish, and meat as well. But now you're trying your hand to prepare carne asada which is mainly a grilled product using this pan.
How to Cook Carne Asada in Skillet?
Generally, carne asada is a kind of grilled food. It is not commonly prepared in a skillet. But this can make your job easy and you can relish the dish without putting much effort. Though you may get a better taste of carne asada if it is grilled, it requires more time to set up the grill. On the other hand, to cook the dish in a skillet you have to follow the stovetop method which is easier than using a grill. The whole process is done in some steps. Let's go through it.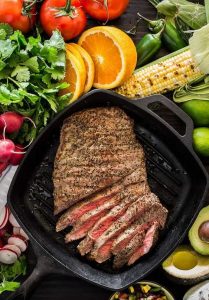 As your meat is previously marinated it means the most important job is already done. Now bring out the plastic bag from the refrigerator and removed the meat piece out of the bag. Then let the meat piece for 30 minutes to reach the room temperature before cooking.
Turn on the burner of your stove and adjust it to the medium-heat-level so that the meat piece will never get burned.
Now place a skillet on the stove allow it to get hot and dry. Pour some olive oil into the skillet.
After that put the marinated piece of meat into the oiled skillet. Then let it get brown. While frying all the ingredients may be absorbed in the frying pan. In this way, you may get perfectly flavored carne asada.
While cooking keeps an eye upon the meat piece only to avoid burning. Keep cooking each of the sides of the meat for 2-4 minutes for doneness.
Once the carne asada gets your desired shape and color, bring it out of the skillet and place it on a plate and allow cooling. Finally, your carne asada is ready.
Transfer the meat piece to a chopping board and let it cool for 8-10 minutes.
Slice the meat into thin pieces following the grain of the meat.
You may find the dish gets a better taste as it prevents the absorbed ingredients from quick evaporating as it is cooked in medium heat.
Things Should be Kept in Mind
Though it is a tasty and delicious dish, there are some issues with this dish. Here they are-
Though this dish has great nutritional value, but too much intake of this red-meat product may cause a serious health issue.
Cooking meat in a skillet, instead of grilling, maybe good for taste but can be addictive. If the meat is not properly sliced the whole dish will be a mess.
At the beginning of this article, I have mentioned that the dish carne asada works as a protein supplement. Apart from this, it is a kind of dish that may be served for all functions and it is preferred by most of the people for its delicate flavor and outstanding taste. Despite having a grill for the best recipe of this meat-based food, using a skillet may be a fresh idea, but no doubt is one of the best ways to have a carne asada with a unique delicacy. Go and taste one of it, I am sure you'll desperate to have this dish again and again.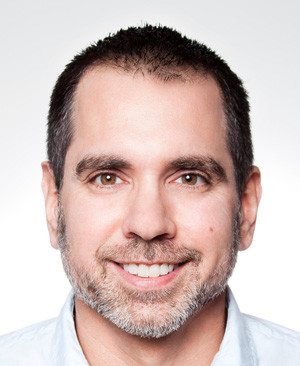 John DiBella is a graduate of The Culinary Institute of America, a cooking enthuthiast and a writer. When he's not writing blogs about home kitchenware, he enjoys hiking, camping, sailing and cooking.